The boys will be moving again soon – not for any bad reason, but because I've gotten an opportunity I can't pass up. I know, I need to explain the whole story, hopefully tomorrow! But as part of all this, I'll finally be in charge of every single aspect of their care, including what they eat.
Henry was on Triple Crown for most of the time I've owned him – first Complete and then Senior. Presto was on Growth and then Senior (very similar formulas, actually). When they moved to the current barn they switched to the owner's personal mix, which is along the same lines. But 1) I don't really want to mix my own grain 2) I don't love Henry's topline on this mix 3) I think they both need more fat/calories in general. I've been eyeballing Bluebonnet, a brand based in Oklahoma, as I know several friends that have had really good luck with their feeds. While I was relatively satisfied with how the boys looked on Triple Crown, and know that I can always go back to that, I still felt like there was room for improvement, and I'm curious to see if I can find something that suits them even better. So now that I'm about to have full control over what my horses eat, I figure it's a good time to try the Bluebonnet.
Bluebonnet ticks the most required boxes in that it's a high quality brand with a locked formula that produces all of their feeds in ionophore-free mills, and contains no by-products. Since its a more regional brand it's not as easy to get if we're traveling, which is a bit of a "con" in general, but I take feed with me when I travel anyway, so it's not a dealbreaker for me. They also have a line of supplements, Stride, that Michelle has used on a lot of her horses with fantastic success, especially when Presto was a weanling and still bouncing back from all of his issues. It's not a particularly cheap brand, but in the same price range as Triple Crown. I have never really minded spending more money on my horse's food, since I think it's extremely important. Everything starts with nutrition.
I originally contacted Bluebonnet with some questions, as I was wavering between a couple different formulas that they offer. They put me in touch with my local rep/nutritionist, who lives very close to where the boys are boarded. She offered to come out and take a look at them and talk to me so that she could make her best recommendation, and while part of me was grumbling like "heeeeere we go with the upsell", the other part of me was like "if you wanna come out here and listen to me tell you the life story of my horses for an hour, more power to you.".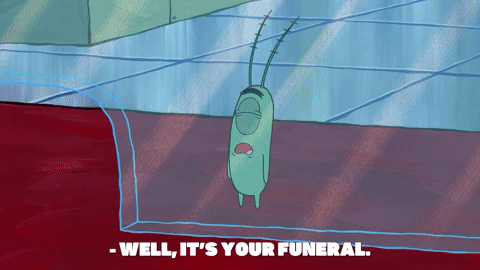 So the rep came out last night, and as predicted… she listened to me give her way too much information about my horses for an hour. But I did like being able to throw questions at her on the fly, in person, and get a real time response/reaction, and she was able to get a close look at both of them and ask me some questions too. I am naturally very skeptical of anyone who is clearly trying to sell me something, but at the same time I recognize the fact that it certainly doesn't mean they're wrong.
The feed she recommended was one of the two that I was wavering between – Intensify Omega Force. It's a low starch, higher calorie feed, which is a requirement for me. The feed is formulated with Stride's 101 supplement, all around diet balancer that contains vitamins, chelated minerals, biotin, Vitamin E, etc. Basically, the kind of quality you expect from a higher end feed. The Omega Force in particular has a higher calorie content via "good fats" like flaxseed, rice bran, fish oil, soybean oil, and beet pulp, so you're typically able to feed it in smaller amounts than many other feeds. That's one of the main selling points, anyway. One of the big things that I'm looking to get from the changeover is that I want to be able to feed them less grain than I currently have to, so that part certainly makes it appealing. The rep did say that sometimes super picky eaters are put off by the fish oil, but my two would literally eat rocks covered in dog shit (pretty sure Presto has done exactly that), so I'm not worried about it.
After we settled on a feed recommendation, we launched into the inevitable upsell side of things with the Stride supplements. I've always been reeeeeally on the fence when it comes to supplements anyway, and you're gonna have a particularly hard time selling me a super expensive one. But I certainly don't know everything, so I'm willing to hear you out and consider what you have to say. So starting with Henry, she took a closer look and starting asking me more questions. After my initial description, she ran her hands over him and then checked an accupressure point for hindgut inflammation. Honestly, given how sensitive he is about literally everything I thought he would have reacted more, but he just gave a very half-hearted tail swish. Not enough for her to call it a positive reaction.
She explained to me that in her opinion he ticked all the boxes for Leaky Gut Syndrome, but didn't react as she would expect to acupressure point test. Still, she said, she would send me some literature about it so I could see what I thought since I knew him best. I appreciated that. Due to all of his skin and allergy issues, she did recommend their Immune Health Program for a minimum of 30 days up to 90 days. This is, as you may have guessed, REALLY FREAKING EXPENSIVE, and initially I'm not feeling particularly convinced. I'll research it more and see what I think. Reading up on it has only given me a lot more questions at this point, so there will be some follow-up conversation with her for sure.
Presto, ever the stoic beast, really had no issues other than the fact that he has to eat a lot more than I'd like in order for him to maintain condition. Of course, he's also a big growing 2yo. Given what he's eating she felt that his system wasn't optimizing his feed as well as it should (which I can kind of agree with, honestly) and recommended 30 days of ADR powder. She described the ADR in layman's terms as sort of a mega-dose of pre and probiotics to help reset or jumpstart a horse's digestive system. That one is considerably less expensive, and I am a big believer in the power of probiotics, but again… I have more research to do before I decide exactly how I feel about it.
We talked for a while longer, then she sent me lots of links to different information when she got home, and left it in my hands.
In some ways the visit was definitely helpful, and I liked being able to talk to the rep face to face and let her see my horses up close and personal. There's a lot to be said for real time feedback, and interacting with someone directly. Nothing she said was particularly surprising, and I did get the feed recommendation I was after, which I feel good about. I'm interested to see how the Omega Force works for my horses. I do have a large dose of skepticism about the recommended supplement regimes, but am at least willing to look into it more. I already have another list of questions for the rep just from the brief amount of research I've been able to do so far. One of the links she sent was to a presentation their head vet gave on Leaky Gut Syndrome, which was pretty interesting to watch. Definitely some new information there for me, and something to think about. We'll see how I feel once I start looking into things a bit more.
Have you guys ever had a nutritionist out to consult on your horses? Is anyone else as obsessed with this stuff as I am?