If you are a fan of live streams, this was a great weekend to nerd out on a laptop with 3 different eventing options to choose from. I was glued to the Blenheim 4* XC, mostly because it suits my schedule much more to watch a live stream from 5am to 9am. But also because I'm already wondering why the eff we came back here, where it's supposed to be 100 degrees today on the first day of effing fall, when we could have just stayed in the UK for a month or so and gone from one big event to the next. Poor life choice on our part. I could even SEE some of the shopping in the background of the live feed. Didn't take long for those Burghley withdrawals to kick in.
I also popped in and out of the Plantation live stream throughout the day, mostly to try to catch some of the Mighty Magic offspring that were competing. He had FOUR spread amongst the 2*, the 3*, and the 4*. Turns out it was a great weekend to be sat on a MM at Plantation, because 3 of the four finished on their dressage score and the other added only one rail. All of them were double clear XC and two finished in 2nd place – one in the 3* and one in the 4*. And in the 3*, the two fastest rounds of the divisions both belonged to the MM's. Sometimes it's fun to be a horse stalker.
Another Mighty Magic won the 3yo FEH West Coast Championships too. "Magical" weekend, eh (yeah ok I'll stop being punny on a Monday morning, sorry)? When you're waiting for a baby horse to grow up, sometimes the only way to get your kicks is by stalking his relatives, so give me a break. It helps me stay sane(r).
Speaking of Presto, he also had some adventures this weekend. Some good, some bad. Very bad. On Saturday I stuck his bridle on and trotted the triangle a few times in hand, to make sure he still remembered how. The entry fee money for FEH championships officially left my account so I figured I should probably like… prep for it. For at least maybe 5 minutes. He was perfect, he knows this part pretty well by now.
Then we stood in the ring and watched the other horses work. He finds that to be equal parts boring AF and fascinating AF.
We went and parked it down at the end by the trailers, where he became very obsessed with the horse in the window. For a long time. He's pretty entertaining, I'll give him that.
On Sunday I was at the barn super early to load up Henry to head to Pine Hill for XC schooling. It started out really well when I couldn't actually FIND HIM in the pitch black. He wasn't in his usual turnout, and I guess I interrupted his beauty sleep, because he finally stumbled up to the gate looking only half awake.
I got literally zero pictures or videos from schooling, so… you'll just have to believe me that it happened. It was our first time back out on XC since Coconino so I had a pretty rank horse for the first half, but everything clicked back together by the end. It would be nice if the ground would soften up a bit so we could get back to our regular gallop schedule. Someone needs it. Anyway, since I didn't get pics I'll just give you GIFs.
The first half went like this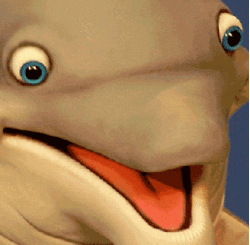 And the second half went like this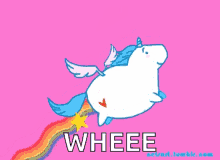 When I got home I unloaded the trailer, unpacked everything and was flyspraying the boys, getting ready to leave, when…
Yes that is Presto.
Yes that is a couple of gross cuts.
Yes that is a really swollen hock.
You gotta be effing kidding me, you little shit. It's as if he could FEEL that entry fee money leave my account on Saturday. HORSES. EFFING HORSES. How? I don't even know how!
Luckily the vet was just getting in his truck to leave when I found it, so he climbed back out, looked at it, gave him some banamine and penicillin, and said "Jesus, this is getting ridiculous. I have my gun back here if you want me to shoot him." NO I DO NOT WANT YOU TO SHOOT HIM, YOU ARE NOT FUNNY (also that's not very believable from a man who has a farm full of animals that other people wanted to put down and he wouldn't do it). "Okay well you should probably cold hose it then.".
So I cold hosed. For a long time. And Hillary won the A+ friend award by bringing me a blueberry lemonade to make cold hosing seem less miserable. By the time I was done it looked like the swelling had already gone down a bit. I slapped some Surpass on the hock, sprayed the wound with Alushield, cursed Presto a few more times, and headed home. I guess we'll see if we can get that swelling down and the wound looking better before Championships, which are… Thursday. And maybe, like… not accrue any additional injuries before then? That would also be great.
HORSES.