Is it just me or has it been a really long week? I cannot handle anymore meetings or metrics. Someone wake me up when Q1 is over.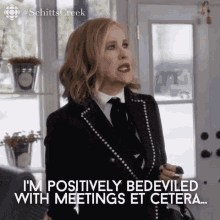 A few fun little noteworthy things have been happening this week, though. First and foremost, I finally did an official wither tracing of Presto's back. Getting him to stand square and still and make sure the flexible curve was straight and flush with his body on both sides at the same time was about as fun as it sounds. I still don't actually have any appointments with saddle fitters yet, because (and this is shocking) I haven't heard back from them. I figure the local ones get another week to respond before I try to book something remotely, but at least now with the tracing I have… something? Visible proof that his withers are shaped like a mountain, at the very least.
On a maybe more fun note, Eventing Nation announced that they now have a Patreon. After all the drama last year I sit firmly on EN's side, and I was happy to be able to toss a little bit of financial support their way. There are 3 membership levels starting at $5 a month that each come with their own little perks, so it's not much of an imposition. Plus if you sign up early you get an EN Yeti mug (or wine tumbler, if you're into that). I just cancelled my Horse and Country subscription so it pretty much equals out cost wise. I've never joined a Patreon before so this is a new one for me but we'll see how it pans out.
On a semi-similar note, I've become completely and unequivocally OBSESSED with the First Pets' fan page Instagram account The Oval Pawffice. Like… new President? Cool. First female VP? Fan-freaking-tastic. BUT THE PETS. I don't know who is behind this account but they're brilliant. I am so entertained by it and it's friggin adorable. Plus they sell some merch and a children's book about Major, the first rescue dog to call The White House home, and part of the proceeds go to pet charities.
Yesterday Emily was telling me about these little pig stools that her trainer had found to use as jump filler and OMG y'all I had to have them. They're PERFECT, and naturally I immediately spiraled into a very deep internet rabbit hole looking for something similar that was giraffes or monkeys or unicorns. I came up blank. But if anyone sees some economical little (like 18-24″?) things like this that I could use to add some pizazz to jumps, send them my way. I can't wait to get the pigs. I've never put much fill on my jumps at home because shows that actually had fill were usually the only places Henry gave enough of a peek at the fences to jump clear and I didn't want to take away that peek. For him keeping the jumps at home more boring was my tactic. Presto needs to start seeing interesting stuff now though so that when we do get to shows with fill, he isn't taken by surprise.
One of my favorite online horse shops, Corro, has taken notice of our favorite ball-loving monkey. They seem to like Presto's ball videos as much as I do, and they definitely don't seem to mind how many balls I constantly buy from them. They reached out and offered Presto a free ball (buy 537, get one free? LOL) which was super nice of them and considering how quickly he murders them I'll never refuse a free one. They were also kind enough to set up a link where Presto fans can get 10% off their first order (it will automatically apply the coupon code when you go to checkout). Recent favor aside, I've been ordering from Corro for over a year now and have been really pleased. Fast shipping, free shipping over $50, and the one time there was an issue (FedEx damaged my shipment) they were very quick to replace it, no problem. They don't have a ton of inventory yet but they have a lot of the basic stuff that I seem to order on a regular basis (plus my glittery Cavallo boots came from there). Pro tip: check your follow-up emails from them after you order too, they often put additional coupon codes in them for next time.
Last but not least, it looks like (fingers crossed) Red Hills Horse Trials will be getting a live stream this year, and I've been asked to put together a book of all the entered horses with their breeding info for the commentators to have for the live stream. That means – correct registry information, where the horse was bred, pedigree, any interesting facts about the horse's sire or dam or siblings, etc. Usually they're only given the entry sheet, which may or may not even have a correct age, much less any detailed information. I'll try not to go overboard with what I include but I'm excited for the opportunity and hope the commentators are able to use the information I give them. Is there any other info you always find yourself wishing they would mention on live streams? Let me know! Once I know more about the live stream I'll post links and dates.
Happy Friday everyone!