I've hinted at big changes coming for me and the boys, probably to an annoying degree, but I didn't want to "spill the beans" until I was sure that everything would actually come together. It's been a few months in the making, but now that we're officially starting to execute the plan I think I can finally tell the story without jinxing anything! Hopefully.
A few months ago the couple that I barnsit for on the regular (and have for… gosh… 6 or so years maybe? oh and hi Rejan – she reads this!) approached me with a proposal. Last year they bought a gorgeous second farm near Wellington, where they now spend their winters doing fancy dressage things. That means that they spend about half their year here, and half in Florida. Last year, the first winter away at the new farm, they buttoned up the farm here and took all of their horses with them, which, considering they have a range of horses from yearling to retired broodmare, was a bit much. Not all of them needed to go, and some would have been happier staying behind. So after a lot of thought, they asked if I'd be interested in putting a tiny house out on their property, living there full time (with the boys of course) and taking care of the farm and the couple horses they leave behind when they go to Florida in the winter.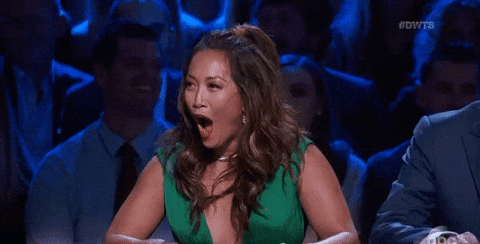 As you can imagine, this is a pretty great opportunity for a lot of reasons. 1) I get to live with my boys and take care of them myself. This has been my ultimate goal and dream for a long time. 2) The farm is awesome, lots of pasture on nice sandy footing, and has everything I could possibly need from space to ride out to an actual dressage arena. 3) Big financial savings, which in turn equals 4) more opportunity. I would not have to change jobs, but does increase my commute to work big time, from 10 minutes to 45 minutes. BUT right now I'm driving 45 minutes to the barn 5-6 days a week anyway, so… it actually equals out or even ends up being a bit less. Obviously it also increases my responsibilities quite a bit, mostly during the winter when I'm sole caretaker, but having barnsat for them so much by now (with more horses to care for) I know it's definitely manageable.
Before I could say yes to this, I had to convince the SO. He's been wanting to live somewhere more rural for a while, so that part was easy, although he wasn't enthused about the longer commute part or the tiny house part. ESPECIALLY the tiny house part. While living small has always appealed to me in a big way (I hate wasted space, we don't even live in half of the 1500sq ft we have now – ask me the last time we actually used the dining room or the front bedroom), the SO has a lot of crap, and he loves having a lot of crap. I think when I first said tiny home he was imagining one of those really tiny truck-towable homes or a shipping container or something, but I really wanted a park model RV (for so many reasons I won't even list them all here), which is a lot different. So I dragged him up to a big dealership up near Dallas and we spent the day looking at various models, which changed his mind about the idea completely. Being able to walk into them and see the space and see the possibilities was a total game changer. We settled on a 399 square foot model with an extra large porch, a loft space, and every dream option you could imagine (like for real, he's getting a tv and fireplace on the porch and dual rain showerheads, plus all the regular appliances. There's no hardship involved in this tiny house.), and it still came in under my pre-determined budget.
Ours will be similar to the above (same model), with a few different options. I was super impressed with all the stuff you could change or add or tweak in these. We won't officially put the order in for ours until closer to spring so that we have more time to save up down payment money, but he totally fell in love with the small-living concept that day. The massive financial savings was the final push he needed… as soon as we looked at the numbers, and what it could mean for us a few years down the line, he was 100% on board. Plus we found out that one of our friends' parents lives in that exact model, and his feedback was awesome.
After we got a good look at the tiny houses, we had to decide what we'd do with the current house and figure out a realistic timeline. We don't want to sell the house quite yet so we're going to rent it out for a while and see how the market does. Our neighborhood has BOOMED in the past several years and with Amazon and Apple campuses adding tons of new jobs nearby, this bodes well for our property value. The neighborhood is already in high demand for rentals. The amount we can rent it out for would cover the mortgage plus the payment for the tiny home, with some left over, but we're going to take whatever "profit" the house makes beyond the mortgage and put it into savings to cover the updates or repairs that would make the most sense if/when we do decide to sell. Let the house support itself, so to speak.
Rejan is leaving for Florida in November, and we looked at trying to get everything set up and ready to go by then, but there was just no way. We have a lot of stuff to move, throw away, or otherwise figure out what to do with, we gotta actually order the tiny house, it has to be built, the site (a lovely shady corner of the property) needs some prep work, etc. Shrinking 2 lives from 1500 sqft into 400 sqft (ok in fairness the loft adds another 200) is no small task. Plus the house needs a few things done to it before it will be ready to rent. Trying to get all that done within a couple months wasn't realistic.
So Rejan and her husband talked about it and offered, for this winter, for me to stay in their house on the property. That gives SO and I a lot more time to get things going with moving/packing/consolidating, plus having my horses out there instead of boarded will help save more money towards the down payment of the tiny home, and they'll still be able to get to leave a couple of their horses behind on the farm for me to take care of. Win-win for everyone. SO can spend his weekday evenings at home working his way through his massive collection of stuff and fixing up his old '56 Mercury (which he wants to do before we move and he loses the garage space) and getting the house rentable, and come out to the farm on weekends. He can kind of ease his way into farm life and we can ease our way from one place to the other. We also have A LOT of shit to sort through and sell (the only furniture we're keeping is our bed) and we won't have room to keep crap just for the sake of it. Everything from couches to tables to kitchen appliances to, yes, even some of my ridiculous collection of horse crap – it's all gotta go.
The only decision left after getting all that straightened out was deciding when to move the boys and how we wanted to arrange everyone to fit 2 new horses. Presto will have a yearling friend, which is exciting, and there's plenty of room to accommodate both him and Henry. We talked it through yesterday and figured out a plan for turnout/barn and who to put with who, so… I think we're ready. I have to figure out an exact moving date, but everything is lined up. The boys will go first so they can settle in (which will also give us time for Rejan to show me things like how to work the tractor, drag the arena, etc), and then I'll move myself out there full time when they leave in November.
Obviously this is a lot of change in a lot of ways. Neither of us have to change jobs, so it's not as jarring as packing up and moving far away, but it's a little scary to leave something comfortable and "known" for something that will definitely offer some challenges and be a lot different. But I'm a big believer in seizing opportunities, especially the rare ones that have the potential to have a huge influence on your life and your future. This is one of those. It feels momentous, it feels important, and mostly… it just feels right. We have a lot to learn about living tiny, but I have no doubt that it will be a grand adventure and that's what life is all about. I'm incredibly grateful for the opportunity, and I can't freakin' wait to look out my window and see my boys grazing outside. ❤