Life has been a little stressful lately. Not the horse related stuff so much (omg knocking on so much wood right now) but personal stuff. Work. The future. A big crossroads that would completely and totally change everything. Ya know, light stuff. No biggie.
I'm not much of a talker, my standard MO is to internalize things until I've figured out the solution and have a plan in place, which I haven't done yet. It's very much a state of limbo, like I'm lingering on the precipice of some big life decisions, trying to decide whether or not to jump. As I said… light stuff. On the outside it's a lot of this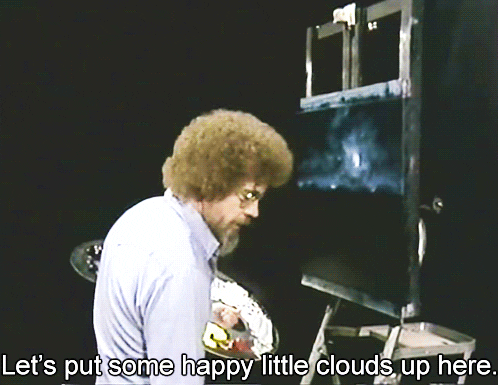 but inside it's more like this.
I'll talk about it eventually. When I figure it out.
In the meantime the horses have been my refuge, so to speak, and I've kind of chosen to drown myself in them even more than usual. Cuz, I dunno… valid coping mechanism? I also may or may not have had a weak day while scrolling through Instagram last week. The good thing is that my retail therapy budget is basically nill right now, there was very little damage I could actually do.
But yeah, I'm sorry, I can't resist dark purple breeches. Especially when the alternative is eating an entire roll of cookie dough or something. Breeches are better, right? These were stupid cheap anyway, AND I've been wanting to try this brand for a while, AND I've been waiting for someone to make a super dark purple for a long time, so I'm going to consider it totally justifiable. Go ahead, tell me I'm wrong (jk, please don't do that, let me have my dark purple breeches without judgment). I don't know why these things make me feel better, but they do. They're fun and they're different, two things I'm actively seeking for myself. And, well… purple was my mom's favorite color, after all. It's as if the sheer act of owning them might somehow transfer some of her wisdom to me via spiritual osmosis.
Or maybe I'm just reading way too much into a pair of purple pants. That's also 100% possible.
Do I actually have to even bother to justify these? I hope not. I stood no chance against the f-bomb socks. They really complement the inner turmoil nicely. Ok let's be honest, they suit me perfectly regardless of life phase.
Never stood a chance against this one either. It's great and it's the truth and it's something that quite suits the situation. The more I see it, the better. Also it was on sale, so.
Plus I totally just realized that in my stress-splurge I created a whole new ROOTD. Bonus.
I found a lot of inspiration in Maya Angelou last week when I listened to the audio version of her book "Letter to my Daughter" on my drive to Midland. It was so good I listened to it twice and then went on Thriftbooks and bought a hard copy ($4.99, Thriftbooks never lets me down). If you haven't read it I highly highly highly recommend.
"My life has been long,
and believing that life loves the liver of it,
I have dared to try many things,
sometimes trembling, but daring, still."
Melodrama aside, I'm all good. Things will work out and I'm nervous but excited to see what happens. And until then, I'll be rocking some pretty rad purple breeches.
Anyone else had a little mini-splurge on something fun lately?