Remember how, back when everyone was trying to decide whether or not they'd keep riding with all the covid stuff going on, I jokingly said something like "pretty sure I'm more likely to end up in the hospital from something stupid around the barn than from falling off a horse.".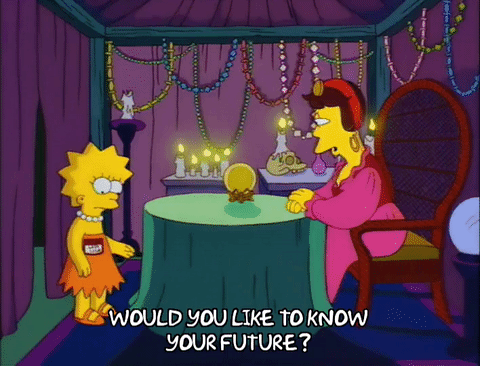 Yeah so that's exactly what happened. Except it was urgent care, not a hospital. I was pretty close on that particular prophecy.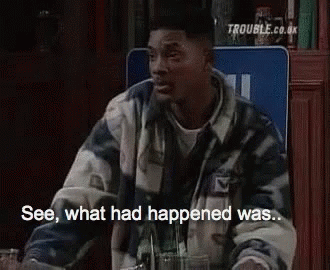 It was last Thursday. I had JUST gotten off of Henry. We did the TP challenge, where we may or may not have jumped bareback over the mounting block with me holding 2 rolls of toilet paper. THAT went just fine. I had ridden back up to the barn, dismounted, and led Henry up to the tack room while I stepped up inside to grab him a cookie.
He took a few steps into Presto's stall so I turned around quickly to grab him, but missed the step and… fell out of the tack room. Like hard. Backwards/sideways. Like a fuckin Kesha song, I went TIMBEERRR.
I don't even remember exactly how the hell it happened, I just remember one second I was in the tack room turning around and the next second I was hitting the ground like a ton of bricks. I landed mostly on my hip but my head bounced off the ground a couple times. As soon as I tried to stand up my vision got all wonky, everything went VERY BRIGHT, like when your phone camera goes from shade to sunlight and the view is overexposed for a few seconds before it adjusts. It was like that for a couple minutes.
Icouldn't put weight on my right leg, so I went back down again and decided to just sit still for a few minutes waiting for it to pass. I finally stumbled to my feet and pulled all the tack off Henry (literally, I unbuckled things and it all just fell to the ground where he was standing and that's where it stayed) and shoved him back in his pasture, then went in the house. LUCKILY I had still been wearing my helmet when I fell, and when I took it off I saw that it was broken.
I could put weight on my leg by then but it HURT, like a lot, and while my vision had returned to normal quickly, my head still felt a little bit fuzzy. I was pretty certain I'd given myself a minor concussion. I waited a little while to see if the hip pain would pass, and somehow managed to take a quick shower (an odd choice, I admit, but I was hot) and I got pretty concerned about my leg. I tried getting ahold of SO but unbeknownst to me he was out on a bike ride, so I messaged Hillary and Karen, and they voted I should go to urgent care. Since I bonked my head I shouldn't drive, so Hillary came and picked me up and off we went.
It took me until yesterday to realize this, but I'm relatively certain that the urgent care staff totally thought we were a couple of bored dumb girls trying to get painkillers. There was NO ONE in the urgent care except us, and I was still a little weird from the bonk on the head. The APN that saw me asked my story, seemed skeptical, asked me a few questions "what's your name?" "what's your birthday?" "do you know you the president is?" (my answer to the last one was "unfortunately", which I seemed to find a lot funnier than she did). She moved her fingers around and asked me to follow them with my eyes. Most of those tests felt normal but when she moved it quickly from left to right I could feel my eyeballs jumping around a little as if they were twitching. She asked me again about my timeline of events, and when I said it happened around 11 she pointed out that it was now 2pm. Right. Like I said… I laid there a while, then had to take care of the horse, then went inside and sat down for a while, then had to wait for Hillary to come, then had to drive to town, etc. She just kind of squinted at me. But she declared me to be fine, asked me again how it happened, seeming even more skeptical, and then asked if anything else was wrong.
I said yeah actually like I said I'm more worried about my hip, I just need to make sure I didn't do any real damage because I can barely put any weight on it. I take care of horses and a farm so if I actually hurt it I need to know, so I can make care arrangements. She had me push my foot against her hand, and I was able to put a little bit of pressure on her hand. She inspected my hip for about half a second and said "well there's no bruise". No shit Sherlock, I too have eyeballs. It was hot and swollen but she didn't seem to care about that. They also asked me how often I go to urgent care or ER's, which I thought was a weird AF question.
She said she wanted to do a pregnancy test for some reason??? This made no sense to me at all, but I didn't think much of it at the time. She also said that she wanted to xray my neck, just to make sure there was no damage. My neck felt fine, but ok. Since we were going to do an xray anyway I asked if we could do my hip as well, because again that's what I was more worried about and she'd hardly given it any mind. She was like "I mean if that will make you feel better I can order a hip xray". Um. Ok. Thanks?
So I peed in a cup, which I asked the techs about because it didn't make sense to me. I knew I wasn't pregnant and I didn't understand how that could possibly have any relevance to my issues. One tech said "oh well that's just standard procedure if we're going to xray someone". I didn't question it further because I was like ok hip xray, sure, but I thought it was weird that she mentioned the pee test well before she ever mentioned any xrays, and she hadn't even intended on doing the hip xray until asked.
Luckily nothing was broken, so they sent me on my way with a stack of paperwork and a prescription for an anti-nausea medication. The paperwork said that I had a mild concussion, hip contusion, and bruised kidney (oh hey there was blood in my pee. The lady that saw me didn't mention the kidney part to me AT ALL, I just read it in the paperwork). Meanwhile I could still barely put weight on my right leg. For the first few days afterward I tried to stay away from devices to help my brain heal, so I retreated to a dark room a lot. SO came and helped me clean stalls, and I could hobble around well enough to feed horses. My head felt better really quickly. My hip still REALLY hurt though, as if someone had peeled back the top layer of skin, burned all the tissue underneath, and then put the skin back. Even a light touch was excruciating, and the burning feeling was constant. I definitely COULD NOT SLEEP because it was so uncomfortable to lay down. It hurt more than my actual broken bones have.
Last night after day 4 of no improvement with my hip I finally talked to Michelle's husband, who is an ER doc that owns some urgent cares up where they live. He was more helpful in 5 minutes on the phone than the other urgent care place had been. He asked me questions they hadn't, more specifics about the pain, outlined a treatment protocol, and told me what to do next. We are all relatively appalled by the first urgent care and how dismissive they were.
After talking to him it FINALLY occurred to me… I'm pretty sure the lady who saw me thought I was just trying to get painkillers. Once I looked back on the whole experience from that point of view, it all made sense. Her questions, her attitude, the piss test, the fact that she didn't seem to believe my story or give two shits about my hip pain. Once we laid it all out that way, we all agreed – that's the only thing that makes sense.
So that's relatively humiliating. And offensive. Especially to me, someone who has never done drugs of any kind. I don't even drink CAFFEINE for god's sake, and have maybe 4 alcoholic beverages a year. This is the first time I've been to an urgent care in my entire adult life, despite several actual broken bones. I was genuinely messed the eff up and she dismissed me completely. I mean, I get it, I'm sure they deal with people coming in with dumb stories trying to get pills and she doesn't know me from Adam, but… it doesn't make me feel any less shitty about how I was treated. The fact that it took me 4 days to even put all the pieces together should tell you how naive I am about all that.
That aside, my head feels pretty much back to normal today. And after following what Michelle's husband told me to do last night, I'm finally seeing some improvement in my hip this morning. It feels like I did some soft tissue damage in there, but hopefully nothing too severe. I'm encouraged by the improvement since yesterday with some actual treatment.
Thank goodness I still had my helmet on. That was definitely lucky. I was kind of hoping I'd never actually test the MIPS system of the Traumavoid, but here we are. This helmet is definitely toast now, but considering the damage to it vs the damage to my head, it definitely did it's job. Kind of makes me stop and rethink whether or not I should be wearing it more, in the barn…