The good news is, I've sold most of my breeches that don't fit me anymore (the brown Horze are the only ones left) and was able to pick up a smaller size in the same model. The bad news is, the smaller size still doesn't really fit like I'd want it too, the waistband is pretty gappy. I think that in addition to my size changing, my shape has also changed a bit since I started doing a lot of core work and weights. Sadly I think it's time to admit that my favorite go-to Horze Grand Prix breeches are no longer the best fit for me. Cue lots of crying and possibly a toddler-style temper tantrum.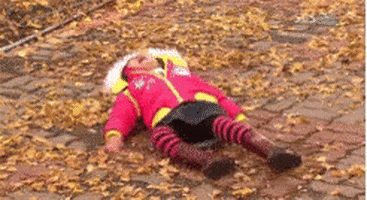 You know what I hate? Trying to find breeches that I actually like and that also fit. I like so few things, when I do find something I like I tend to latch onto it. Hence me having had 6 pairs of those Horze breeches. Now I feel back at square one with no idea of where to go really (well ok, I went to Dover and looked at what they had but found a grand total of two models I even liked the fabric enough to try on). So, I've found myself perusing different websites a lot, seeing what all is out there now that might at least look promising. I'm very grumpy about it, as you can imagine, because I was also really spoiled by the ~$100 price tag of those Horze breeches and trying to come to terms with the fact that I'm probably not super likely to find ones that I like as much that actually fit and are that cheap.
But I did find myself falling down the rabbit hole that is Riding Warehouse. I'm so indecisive on breeches I'm having a hard time even figuring out what I want to try. The ones that caught my eye the most in their shop are probably the: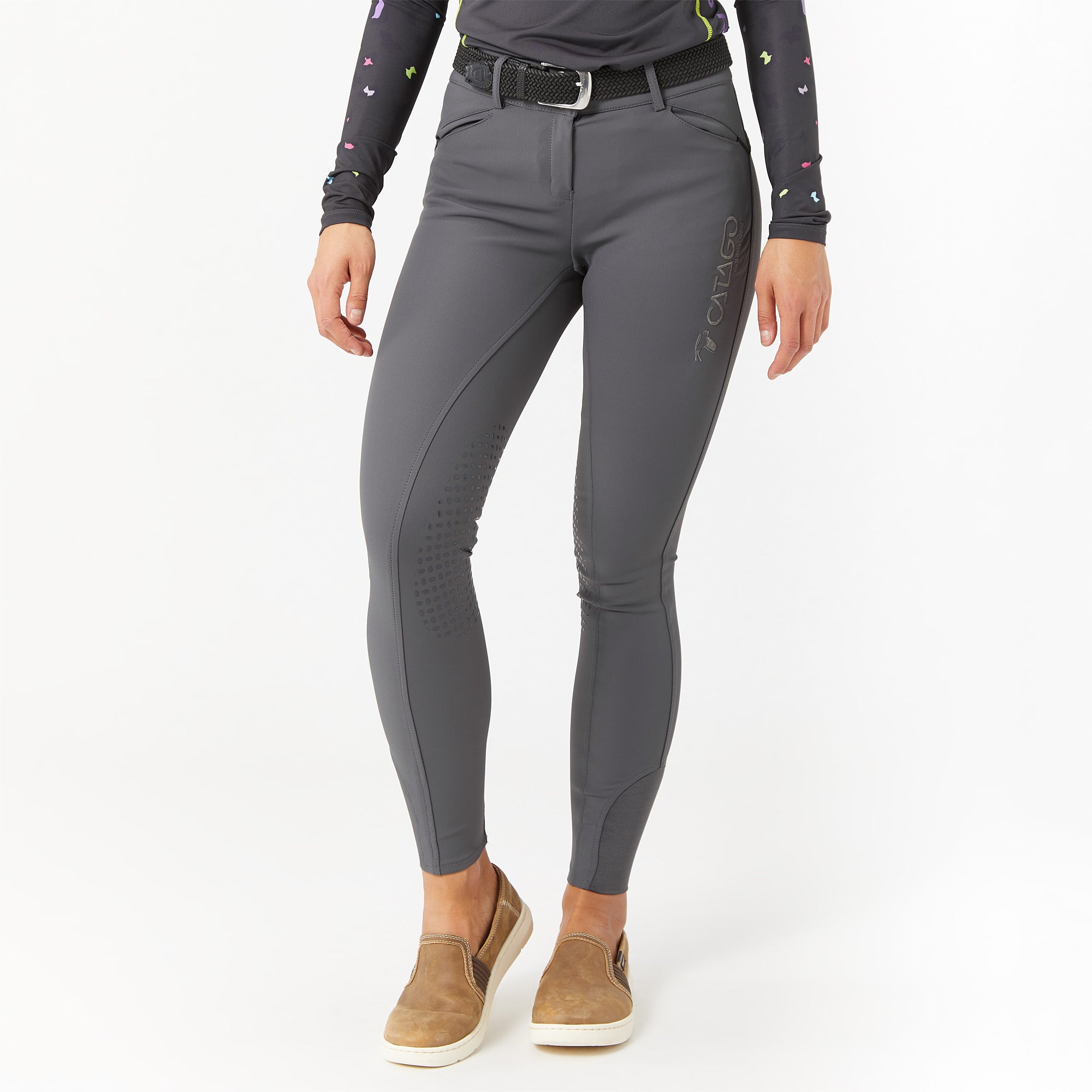 Catago Elina. The price is definitely right.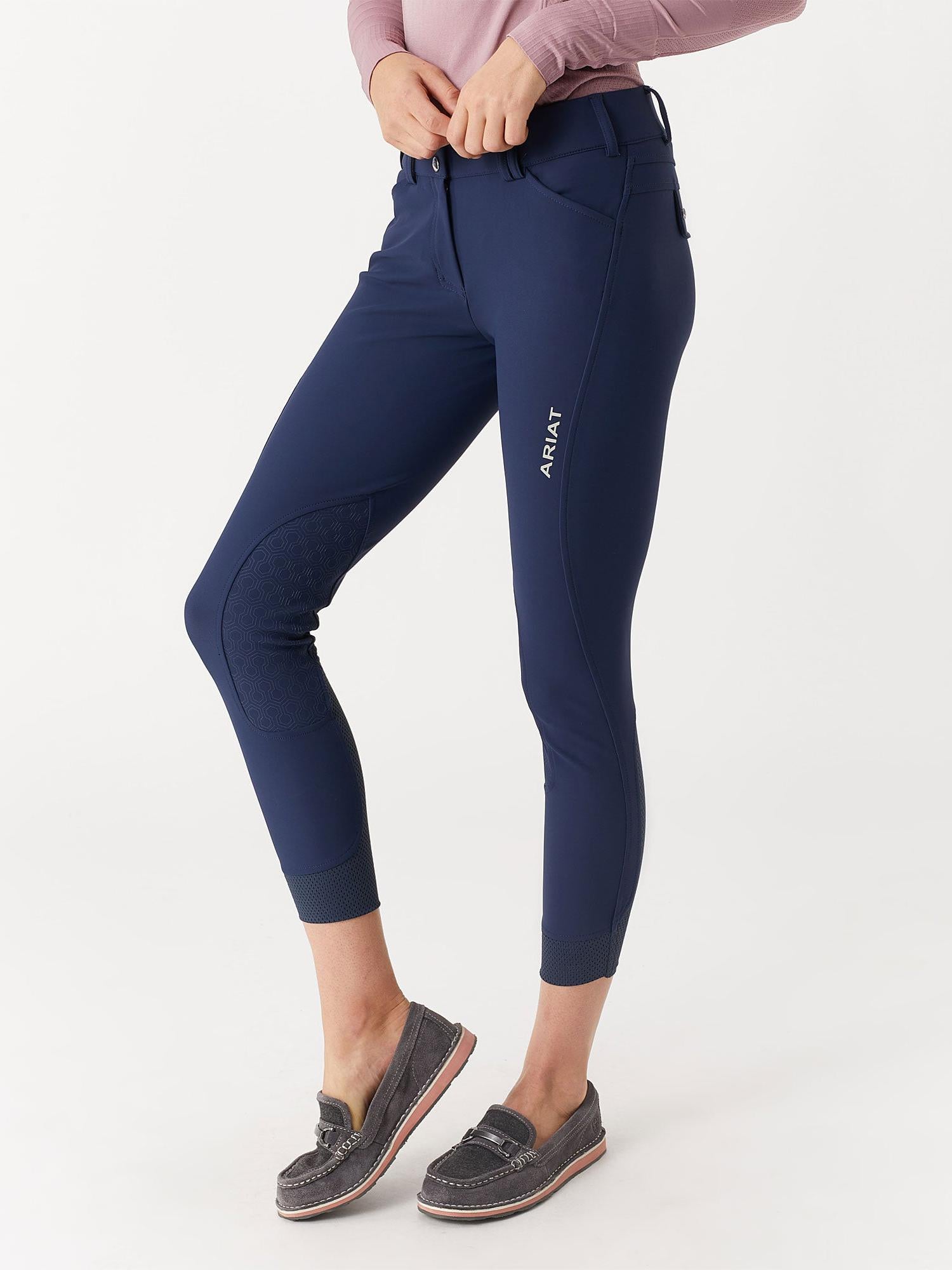 and the Ariat Prelude or Tri-Factor. I like the price of the Prelude but I can't decide how I feel about the fabric from the pictures. Granted, I don't love the back design of the Tri-Factors. I also have a slight distrust of Ariat in general. Bleh.
Anyone worn any of those and have some feedback? Or suggestions for any other breeches that have the same super stretchy fabric of the Horze GP but fit smaller in the waist? I really need to try on the RJ Classics and the Romfh Sarafina again. The RJ's used to fit me ok, they were just a little lower rise than I preferred. The Sarafina didn't fit me that well then, but now… who knows. I am on the struggle bus in a big way.
It didn't take long for me to become frustrated and lose interest in the breeches section of the website, and soon I found myself wandering around the rest of RW, updating my wishlist. Such a dangerous feature. It's been a while since I really looked at what new stuff they've added though, and there were a few things that definitely caught my eye. Like this Micklem girth.
That's pretty. I also don't love either of my current girths so I'm always on the lookout for a potential replacement. This one is at the top of the list. It's like they made it just for me, putting all that navy on there.
There were also a couple shirts I liked, the new Lucy shirt from Romfh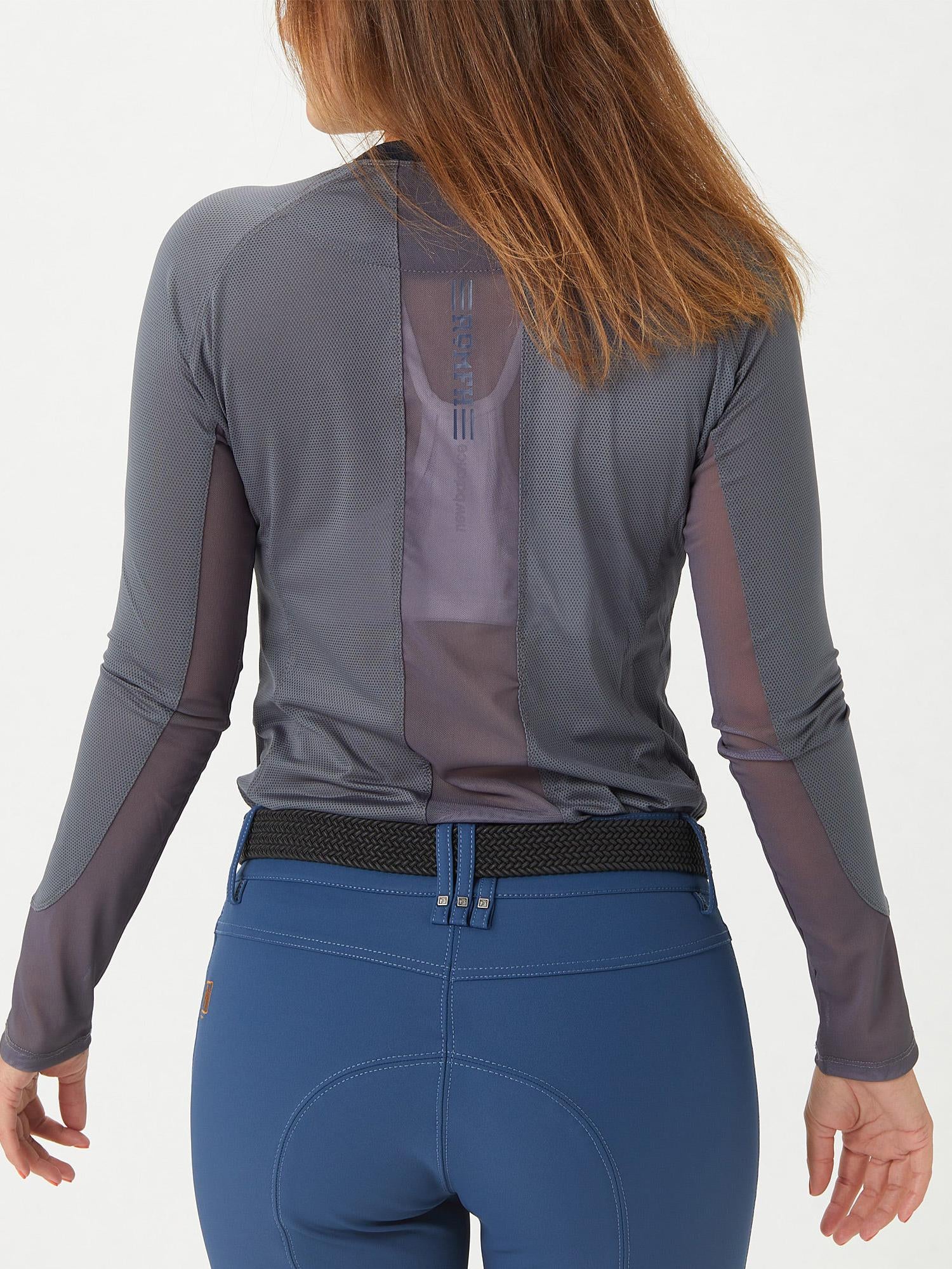 which yes is kinda see-through in general, not just in the meshy spots, but it also seems very breezy. With a sports bra underneath it's fine. No one ever really sees me riding at home anyway and the thought of getting a nice breeze is extremely appealing.
I've gone back and forth on whether or not I like this Horseware top.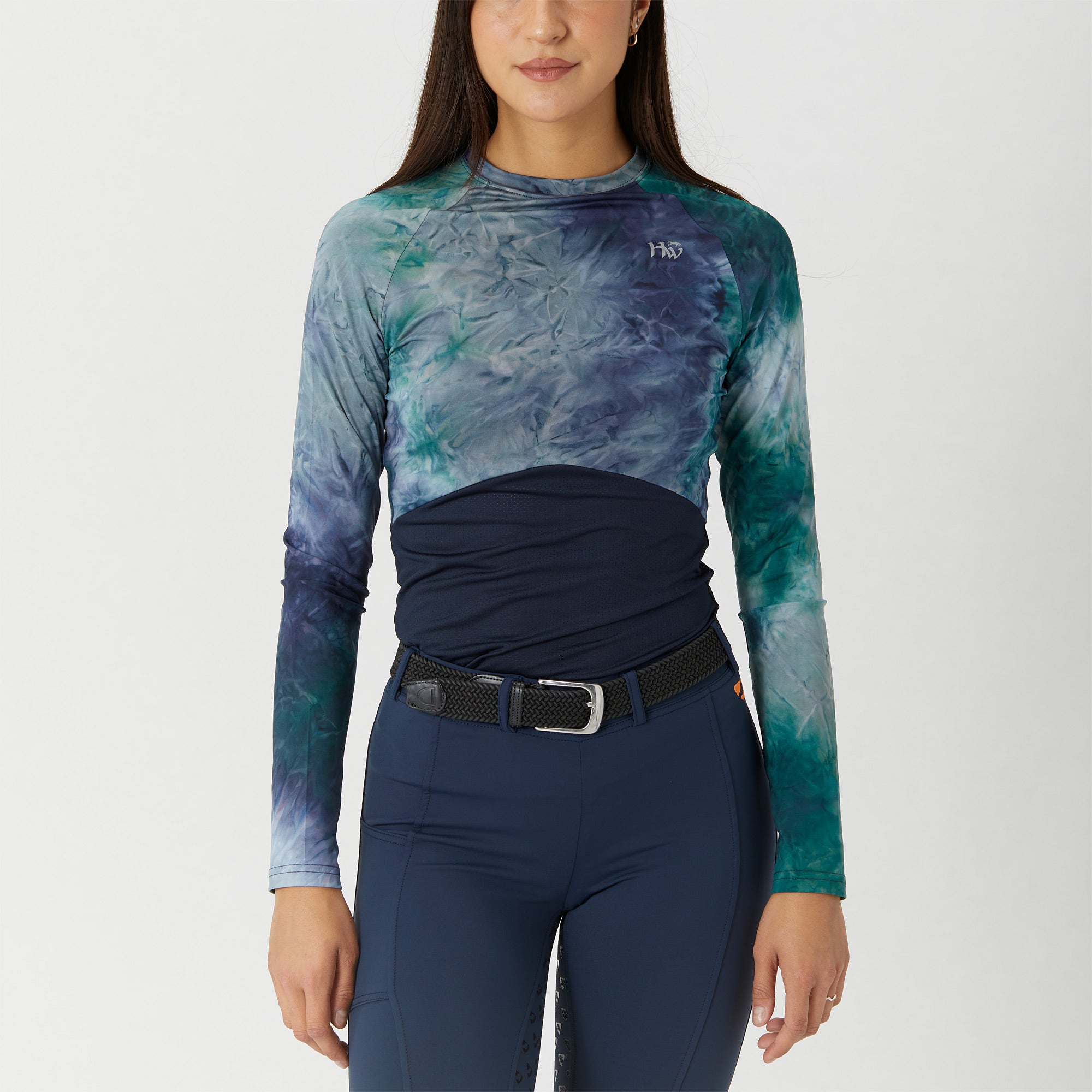 On one hand, I love tie-dye. I also love navy and green. I'm not totally sure if I love the execution here (I like it better from the back), but I'd still 100% wear it.
The other things that made the wishlist were more basic – Megan is sponsored by Pro Choice and has these pads for XC so I've gotten to see them in action and up close.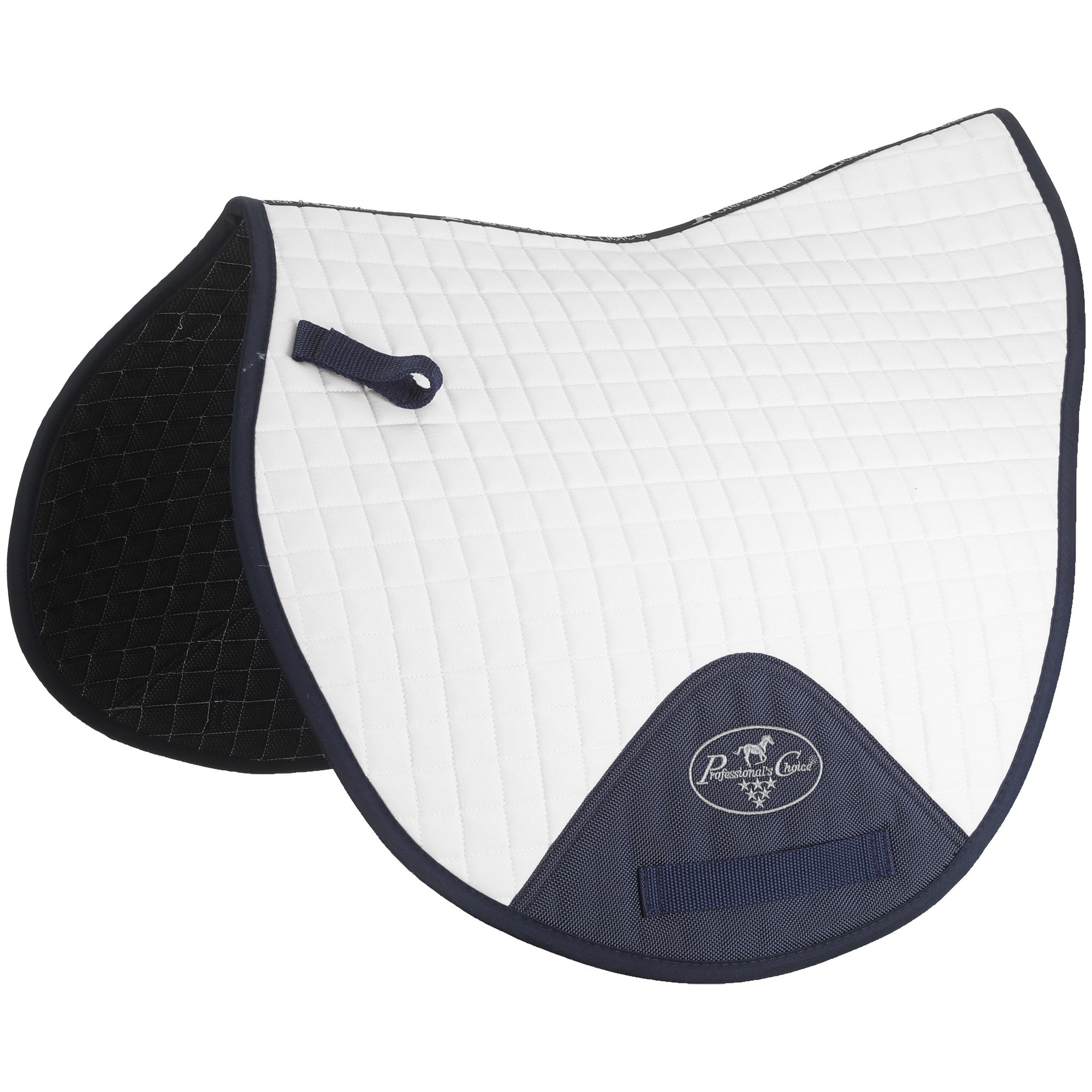 Henry has sheepskin ones of course but I really like these pads for Presto. I've been impressed by all the Pro Choice pads I've seen lately, they're really nice and have a lot of well-thought-out features. It pulls up into the spine really well, the lining is really wicking, and I like the reinforced area at the leg. Plus the white with navy trim option is pretty, and it's a proper navy, not too bright. I've been going back and forth between this one and an Ecogold pad for him but I think this one is gonna win in the end since it's considerably cheaper.
The last thing to make my list is the new Deluxe version of the Quick Knot braiding clips.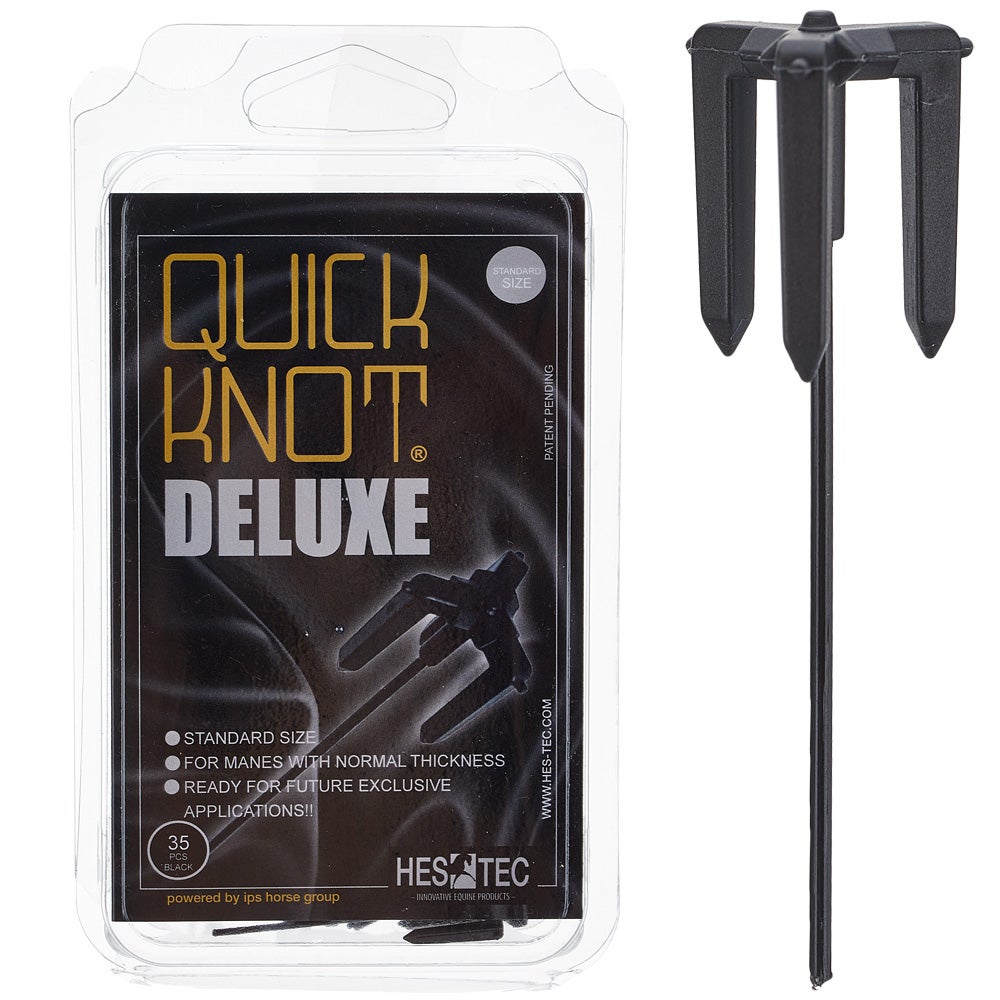 Y'all know I love my original Quick Knots, so I'm keen to see what the 2.0 version is like. Granted, I still have like half a pack left from the ones I bought a few years ago, so I don't have a need for more anytime soon. Someone else try them out and tell me how they compare.
What's making your wishlist lately? Any other new stuff I "need" to see?