I dunno about y'all, but my social media is ablaze with people debating the latest extraordinary rule changes put forth by USEA. If you haven't seen them you can read about them or watch the video discussion.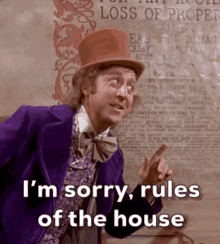 There are some big ones put forth here, most having to do with safety. Like the 5 or more rails equals compulsory retirement at Training level and above. I've already talked about that one. I still feel the same way I did when I first heard it.
There's one not listed on the website though that was discussed in the video – raising the number of required MER's from 4 to 10 (or fewer depending on the rider's classification… which, rider classifications at the national level would also be new. FEI does something similar, so it's not a completely new idea). Most "normal" folks or non-upper level riders would fall into the unlicensed category, and that would mean 10 MER's. If you aren't aware, an MER is:
When achieved at a National Horse Trials an MER is achieved by completing the entire Horse Trial and scoring. – not more than 50 penalty points in the Dressage Test; and – No jumping penalties at obstacles on the Cross Country Test unless specified otherwise, and not more than 90 seconds (36 penalty points) exceeding the optimum time; and – not more than 16 penalties at obstacles in the Jumping Test. – 25 penalty points received for Dangerous Riding will not achieve a National Qualifying result. Exceptions to the qualifications noted below may only be approved by the Credentials/Grading Committee.
So basically you have to have 10 runs with a dressage test under 50, a clear XC, and no more than 4 rails in stadium (which, you'd be eliminated anyway if you had more than 4…). I was and still am very much in favor of raising the number of required MER's. I thought 4 was definitely not enough. But is 10 too many?
This is a tough one for me. When you're on a budget and/or have to travel a long way to get to an event, 10 MER's could easily be two years or more. Granted, that was exactly my own trajectory – 2 years at Training before moving up to Prelim. However, I did NOT have 10 MER's after those 2 years. I had 6. If you counted unrecognized (which here are at least run over the exact same courses that the recognized shows do, and timed) I would have had 10. Of course USEA doesn't count those, so they wouldn't have gone toward the total. I would have had to do a 3rd season at Training before we could have moved up. But then taking three years would not meet the "within 24 months" part of the requirements. Endless loop.
Is it the end of the world if people can't move up the levels? No. Is it adding to the expense of an already expensive sport? For sure. If this was in place when I was moving up would I have tried to run my horse more often than was really ideal for him? I don't know. Or would I have ended up diverting my money away from unrecognized shows, extra jumper shows, etc? Possible. Would any of that have been for our overall betterment? Probably not. Or maybe I never would have even tried for Prelim at all, my interest waning and turning to something else instead. Hard to say what you would have done or what would have happened in different circumstances.
If you're on the east coast, where you can pop into a recognized show for the day, spend less than $300, and get your choice pretty much any weekend, it wouldn't be as difficult or as expensive. But in the rest of the country, where it's a 4-day endeavor (or more) to show, there's maybe one a month, and it costs 3 times what a one-day would… 10 MER's is massive. I have to admit that when I was thinking "more MER's" I was thinking 6 or 7. Also, what if for all 10 of those MER's you're BARELY meeting the requirements? Does hitting the magic number 10 automatically mean you're safer?
You can also use Modified as part of your MER's, which would be great except we have NO MODIFIED divisions offered down here. None. At all. That's not an option for us unless we drive to the East Coast. Again problematic for the rest of the country.
Some other potential cons: It makes it more expensive to bring young horses and sale horses up the levels, which will probably in turn make their prices higher. The cost could discourage ambitious amateurs from really trying to give it a go and/or make it feel impossible, thus not worthwhile to even try. What impact could it have on unrecognized horse trials? Would it make people not even want to "waste" their time at one, needing so many MER's, or will it drive people away from recognized events entirely and more toward unrecognized? Or away from eventing entirely?
Then again, if all of this really DOES result in keeping horses and riders safer, I can't argue with that. I'm not confident that it will, because they haven't shown a lot of in-depth detail on the data behind how these decisions were made. It's hard to trust or put a lot of faith in numbers or statistics without knowing exactly how they came to be. Maybe if they shared more about this it would help people understand how they came to these conclusions, since it is such a BIG change.
As for the rider classification part, I have no issue with that. It does make sense to me that Phillip Dutton shouldn't have to have as many MER's as I do. That's totally fine with me, and the "unlicensed" label doesn't bother me the way it has others.
For me personally I think I'd rather see something like 6-7 MER's, and a reverse qualification like "get eliminated at X level twice in X period of time and you have to move back down and requalify". Then again, maybe the damage is already done in that elimination. I can see both sides of this, for sure.
I don't know, this is a hard one for me. Seeing such a drastic rule change was a surprise to me, especially one that would potentially go into effect so soon. There's some good discussion happening here from both sides of the debate if you want to see more points and opinions. I remain on the fence.