What a week, y'all. What. A. Week. There is a decidedly different feeling in the air though, and I've seen more positivity this week on social media than I've seen in literal years.
The inauguration was cool and all, but holy crap how mindblowing was Amanda Gorman? I'm sure everyone on earth has already seen the performance of her poem "The Hill We Climb", but if not there's video here and a transcript here. I had chills watching her, feeling like I was seeing history being made. What an incredible young woman. I am a bit of a poetry nerd (I have the last two lines of Invictus tattooed on my body, for god's sake) and there's been a bit of a void since my all-time favorite Maya Angelou passed away, but Ms. Gorman may have just stepped right in to fill it. I had to pre-order her debut book (direct from publisher here or Amazon here) and absolutely CANNOT WAIT to get it.
The other highlight was Garth Brooks, for sure. I have always been and will always be a Garth fan (quick – rank his top 3 songs! For me: The Red Strokes, Standing Outside the Fire, The River) but I did not know he was going to be there, nor would I have expected it in a thousand years, so it did my heart good to see him. Garth forever.
And then of course, the gift that has kept on giving after Inauguration Day: the Bernie memes. Omg the Bernie memes. They're all over social media so I won't post a ton, but I think this has to be my favorite non-horse one:
And my favorite horse one (courtesy of WTW):
Ok, anyway, enough of that stuff. Let's pivot.
Speaking of WTW, since a lot of y'all are sort of invested in the babies after watching them grow up via the blog and social media, I'm excited to be able to say that Mari has found the perfect new home. She's been sold to upper level eventer (and U25-er) Megan Sykes, who you can follow here. Megan was familiar with Mari already and liked her, and her team got together to purchase Mari for her as a surprise. The "unveiling" video was pretty cute.
Those two seem like a great match so I'm looking forward to watching what they can do together. And with that there are no more WTW sale horses left. Good thing we've got 7 foals coming?
Last but not least, pivoting off the baby event horse thing, the US Event Horse Futurity has officially starting posting the entries for the 2021 Futurity. They kicked it off with a familiar face
and will be posting horses every day until they're all formally introduced. I think there are 18 or 20 this year so it should be a really good group. After they post everyone's official intro photo they'll get started posting the breeding vlogs for each horse in February. I already submitted mine so hopefully it'll be one of the first posted again.
The Futurity does their own fan prizes throughout the year – for example the person with the most comments, or someone who shares the posts or likes a bunch of them, etc. They reward fan interaction, so please like and comment and share away. Aside from just the draw of winning stuff, any publicity you can help bring to the program is greatly appreciated. The two awesome ladies running the Futurity (who also have lots of other commitments) are working their butts off to help breeders, trainers, and US-bred horses, with no outside assistance or funding or PR from other organizations, so any kind of support really is greatly appreciated. The more we can spotlight our US-bred horses, the more it helps our breeders, which is a benefit to everyone here, not just the pros. And the more we spotlight our good US-based young horse trainers, the more we can help their businesses and get the horses in good hands right from the very start, which can benefit all of us in the long run too.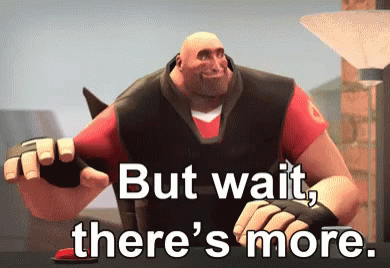 So with that in mind, I'm going to be offering my own little side prize as well. Each time there is a Presto post on the Futurity page, anyone who likes (or loves… I'm a big fan of those loves…) his post AND leaves a comment will get entered into a pot to win a "Presto's favorites" prize package, to be given away at the culmination of the Futurity – basically a basket of items that Presto loves and fully endorses. If you SHARE a post, that will get you TWO additional entries for each one you share – just make sure the shared post is set to public on your privacy settings so that I can see you shared it. So that's up to possible 3 entries for each Presto post. Only caveat to win is that you must be following the US Event Horse Futurity page. I also greatly encourage you to look at and like and comment on ALL the entrants pictures if you can, or if you feel so inclined. Your interactions with the page help bring it more attention and expand the audience, and that's what we're after. Plus, let's give all the entrants some love – each and every one of these horses has been years of blood, sweat, and tears for someone, and they also represent someone's big hopes and dreams. Sometimes just a simple handful of likes can make someone's day, so please spread the love if and when you can.
Happy Friday, everyone!