Of all the stuff I've mentioned doing on here lately, I'm pretty sure the only thing I've actually accomplished is going in circles. Does that count as progress?
The first thing is the blog rebranding. Most names I ruled out immediately, and all the others I talked myself into and then subsequently out of. Maybe the problem is that I don't love any of them. Maybe the problem is that if you let me overthink it too much, I won't love any of them. I narrowed it down to Chance Events and BreederRiderEventer (or EventerRiderBreeder or RiderBreederEventer or… yeah that's a rabbit hole I went down for a few days). But then I sat down and wrote out a list of questions for myself.
Does the title alone give the reader a good idea of what the blog might be about?
Chance Events – No / BreederRiderEventer – Yes
Is it generic enough to have longevity, without being too boring?
Chance Events – Yes / BreederRiderEventer – Yes
Is it applicable to ME/what I do?
Chance Events – Yes / BreederRiderEventer – Yes
Could there be any negative connotations?
Chance Events – Not really? / BreederRiderEventer – Maybe
Is the .com domain name available?
Chance Events – No / BreederRiderEventer – Yes
Are the social media handles available?
Chance Events – No / BreederRiderEventer – Yes
If you google it do you get a lot of random unrelated crap?
Chance Events – Yes / BreederRiderEventer – No
Based on those I ended up nixing Chance Events. It DOES sound like an event planner, and indeed there actually is an event planner in the UK and an event planning decor company in the US by that name. The social media handles are taken and lots of random stuff comes up when you google it.
But it's not like BreederRiderEventer (or EventerRiderBreeder or RiderBreederEventer?) is particularly flawless either. Based on the questions I asked myself I definitely like it more – no one else is using it, not much comes up when you google, it clearly defines what to expect before you even scroll down. I think my lone sticking point is the word "breeder" for fear that it would garner some unfavorable visits. That word means something else to muggles. Then again, I asked a breeder friend who has a blog with "BREEDER" and "BREEDING" all over it like 9 million times and she said that other than a stray random comment here and there, which she just deletes, she hasn't had any issue. I already get those randos here anyway, so that wouldn't be anything new.
I tried about 9000 combinations and ways to make Bloodlines & _________ work, but I never found anything I really liked. For now BRE (or ERB or RBE) is the front runner. Obviously I haven't actually taken any steps toward making any of the rebranding work happen though, because I can't even get past the damn name.
I put that whole thing on the back burner, hoping that if I just let it simmer there for a little while I'll come to a decision. We'll see. Instead I've spent the last week throwing myself into the "Next Saddle for Presto" quest (Presto Questo? Help me it's been a long week.).
I came out of the gate running and full of optimism. I emailed a few brand reps, a couple local fitters, and a few fitters from out of the area. While I waited for responses I started looking deeper into the monoflap jump saddles for the different brands they carried, making a list of ones I wanted to try, researching the different options, scouring the internet for them, and being an overall stalker. And then the days started to tick by, one after the next, and NOT A SINGLE PERSON RESPONDED TO ME.
Until yesterday that is, when one of the brand reps responded with a simple "I don't have any monoflap demos". That was it. The entire message, beginning middle and end. No "lets see if we can find one for you to trial" or "here's someone else you could contact". Nope. Just an "I don't have one". Um, ok. Cool then. Uh… thanks… I guess. I'll just, um, see myself out?
Yesterday afternoon a fitter from DFW responded and said she'd tentatively be down here in about a month and could put me on her list, although it might be a awhile before she firms up her plans. I said that was fine and asked her to go ahead and pencil me in, since I'm not exactly lining people up to assist me at this point.
I've gone so far as to friend request these people on FB since I'm not getting responses from their websites or business pages. If there's one thing I'm good at, it's being really annoying.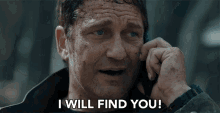 I do have a few more people on my list to contact, the second tier choices, if I don't hear back from the first ones. I suppose I'll give it another week before I roll to plan B.
So, ya know… basically I've accomplished nothing. Zero. Zilch. Nada. But, um, it's not for lack of trying I guess?