It's been 10 whole days since I posted about hypothetically looking at getting a new pair of brown boots. As you may have guessed, my mind was already made up about getting new ones at that point, I just couldn't decide which ones. I had a price point and I had sizing requirements but was relatively aimless otherwise. I went back and forth, up and down, to and fro, trying to decide.
I tried coming at it from the most responsible way first – ie the cheapest pair. An odd approach for me, admittedly, but hey lets try it. The cheapest of the group I'd whittled it down to was the Brogini Sanremo, which despite the Italian-sounding name is actually a British brand.
Alas the Brogini run short, which meant I definitely needed the Tall for them to even be passable. Which I couldn't find anywhere without placing a special order that (with paying full price plus shipping) made them just as expensive as all the others I was looking at, which were higher quality. If I'm giving up some leather quality I want a bargain, so… nah.
Since being a financially responsible adult didn't work for me (it never does), I immediately reverted to my true self. Although give me a little credit here, I did cross the DeNiro's off my list because the leather upgrade that I wanted put them over my budget. Look at me, behaving myself (ugh boring).
Really though, I couldn't justify all that extra money on boots I don't really need, but I also couldn't convince myself to settle for the cheaper leather that I don't love. That left me with two options left – the German brand Cavallo, and the Italian brand Pioneer. If you understand the title of this post, you already see where this is going.
I started researching the two brands, looking at reviews and asking around. I found mostly positive things about both brands, with a few detractors here and there for each. It was a stalemate.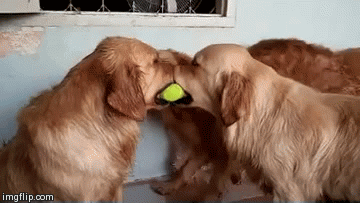 The price for each was almost exactly the same, which also didn't help me tip the scales at all. In the end, it all came down to options.
The Cavallo boots are gorgeous, but only had one option for the top material that I remotely liked. And that top material was patent croc, which I really don't like all that much. It don't love patent. It's just not my thing. Or animal print of any kind. It worked for me well enough on these boots to where I actually kinda liked it, but I didn't love them. I wasn't sure if they were speaking to me.
Granted, what Cavallo does have going for them is that it's very easy to see and find their options. There's even a handy dandy "configurator" online, so you can sorta feel like you're building a pair. Granted, as far as configurators go it kind of sucks (it's no Samshield configurator, that's for sure) but hey… at least you can see all the options and pricing right there in front of you.
I only mention all of that because lord it was kind of a headache to figure that stuff out for the Pioneer boots. Pioneer has waaaaaaaaaaaay more options, but their stock photos, well.. they suck. The online swatch pics are hard to find, then hard to see, and figuring out the differences between all the models requires a lot of reading. Then trying to figure out what you can change, what you can change TO, and how much it will cost… LOL. G'luck. It's awesome when you have a ton of options, but less so when figuring out said options is difficult.
They do have several major online retailers, and between them I was able to find the bulk of the information and pictures I needed. I had narrowed it down to the Atena model based on the leather and the general design, but it comes standard with a patent top. We just went over how I feel about patent.
First I had to pick an online retailer to order through, and for once the cheapest one was also the only one I had personal experience with: Equizone Online. I started emailing to ask questions, and poor dear Emily is the one that got stuck with me. I think we exchanged no less than two dozen emails. But she told me that yes, I could make whatever changes I wanted to the Atena model. The first thing to pick – what color? There's a mahogony brown that is really pretty and has more of a reddish tone, and a dark brown that's more like chocolate. When it comes to brown boots I would generally rather err on the side of too dark rather than too light (not a fan of anything even remotely tan or orange) plus my helmet and gloves are more chocolate (and so is that espresso Motionlite I'm coveting), so dark brown it was.
Second order of business: change the sole to black. That tan sole just looks perpetually dirty to me in pictures, sorry.
THEN it was all about replacing the patent. Emily emailed me pics of some of the dark brown options, since I wanted a top that matched the color of the boot itself. But the pics were kind of small and dark, and I dunno about y'all but I am NOT particularly good at picturing how things will end up looking as a final product just by looking at a little swatch.
In the end I narrowed it down to the brown floral (which looks like lace to me), the brown glitter (bc sparkles), or just a matching plain brown leather top. The last option didn't add any cost, but it also seemed sad to me to order semi-custom boots that had absolutely nothing special happening.
I was able to find a video on facebook where you could actually see some of the different swatches pretty well, including the two I liked.
I liked them both, in different ways, so I asked what the cost would be for each. Adding the glitter top basically increased the price of the boot by 30%, whereas the price increase for the floral was pretty negligible. I like a little sparkle, but I don't like it that much. Floral it is!
Sizing and measurements were discussed (luckily I am pretty standard as far as measurements go, and she came up with the same sizing options that I had from my measurements, which was reassuring), the invoice was received, the invoice was paid, and now… I wait.
She said Pioneer generally takes about 4 weeks, depending on how busy they are, so we shall see. I hope they fit. I hope I like them. I hope they end up looking like what I think they'll look like. For semi-custom they were ridiculously cheap (under $400 plus free shipping) so… we'll see.
I have to say though, if Pioneer is reading this: pleeeaaaase invest in an online configurator. You would sell a buttload (how do you say buttload in Italian?) more boots if people could mix and match on a whim and clearly see all the different options and what they would look like and what they cost. It's great to offer so much variety and be able to create pretty much anything, but boy is it hard to try to guess at what you're getting.
Fingers crossed that I like them! Although I already started looking at other Pioneer models that I like, daydreaming about what else I could create. Now I see exactly how Stacie ended up acquiring like 49million pairs of boots…