Remember when I was talking about the Labor Day sales and how well I restrained myself at Riding Warehouse? Yeah, well.
In that post I mentioned how I had a lot of regrets about not buying the brown TraumaVoid helmet and some Horze Grand Prix breeches while they were on sale. I wasn't kidding. I had so many regrets. I didn't even make it 8 hours past publishing that post before I caved and bought the helmet. It went on sale after Labor Day – $199 plus it came with a $25 gift card, and free shipping of course. That was an even better deal than during the Labor Day sale. And when I innocently added it to my cart there was only one left in my size. That's a sign if I've ever seen one. Let's be honest, I never stood a chance anyway. Resistance is futile.
Did I neeeeed the pretty brown helmet? I mean… not totally, I have other helmets. But it did prompt me to toss my old GPA Speed Air (my previous daily schooling helmet) in the trash, where it definitely belonged. I've been wearing the brown TraumaVoid every day since, and I love it, and it perfectly matches my brown Ego7 boots, and now I regret nothing. It's my new favorite helmet.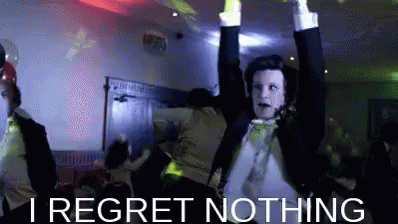 But it didn't stop there.
Of course it didn't.
As soon as that helmet arrived, and I registered it online at TraumaVoid, and packed it away back in it's bag to take to the barn, I pulled out the $25 gift card and was contemplating where to put it so I wouldn't lose it or forget I had it. Then, lightbulb moment.
Why not put it toward the breeches I wanted? Riding Warehouse gives discounts if you buy multiples of certain things. With those breeches, if you bought 2 or more pairs, they were marked down from $109 each to $89 each. Already a $20 per pair savings. BUT WAIT! I also had a 20% off coupon code (I almost always have coupon codes, FYI). That knocked them down to $72 each. $37 off per pair! BUUUUT WAAAAAIIITTT!!! Toss in the $25 gift card I got from buying the helmet. BAM! Now they're $59 per pair. $50 off the regular price per pair.
At that point it would be a crime NOT to buy them, right? So that's how, within one week of posting about how I had resisted all this stuff, I found myself now owning ALL OF IT. Brown TraumaVoid, white Horze breeches, and black Horze breeches. Yes, that gift carded lasted all of one hour in my possession before I used it.
You win again, Riding Warehouse. You win again.
But it gave me a great opportunity to include so many of my favorite things in one post via GIFs. Now we're all winning.