Now that I've finished watching the eventing XC and showjumping in it's entirety (ok, mostly, because round after round of stadium makes my eyes bleed), I have a few thoughts about WEG so far.
First, that endurance debacle was just WOW. Watching that unfold on Ahmed al Hammadi's page was more dramatic than any soap opera you could imagine. It was just a shitshow from start to finish in every single possible way. However, I am a big fan of the meme that's going around of the Frenchman flipping the officials the bird. It makes me chuckle.
After that whole thing, my hopes were not very high for the eventing. Especially with a hurricane on the way. I am not the biggest Tryon/Bellissimo fan anyway, so I didn't have a lot of faith. I have to admit though, I think they pulled it off as well as they possibly could have. The footing ended up being excellent – even on Monday after all that rain, the stadium ring looked fantastic. The XC looked better than I thought it would, and I liked that the mistakes generally resulted in runouts and refusals rather than falls. That's ideal. I still don't like CMP's tendency to make everything look like a freaking miniature golf course (bees, squirrels, turtles, waterfalls, fountains mushrooms, cantering under/through construction equipment… kinda makes me gag) but the result was a good one and I can't begrudge him that.
I was shocked at how many problems the little waterfalls caused. Some really steady horses and veteran riders fell victim to trouble there. Wanna take bets on how many people spent the plane ride home trying to figure out how to finagle their own waterfall bank at home?
The horse that ended up jumping down into the ditch in front of the Weldons Wall – THAT IS MY NIGHTMARE.
And last but not least for the XC stuff: I was really wowed by Ingrid, Astier, and Sam Watson's rides in particular. They're all so smooth, so bold, so balanced, and as a result… so fast. They all did an impeccable job of just staying in the middle, keeping their leg on, and not getting in the horse's way. No yanking, no big changes to the rhythm. It made everything look effortless and easy. I must have watched the full replay of Ingrid's ride at least 5 times by now. It's poetry in motion. I have always been a bit of a fangirl when it comes to Ingrid, and she did not disappoint.
Having the last rail in showjumping was a heartbreaker for Ingrid, but I like Ros Canter a lot too, so I'm not sad that she won. Her horse was jumping fantastically on Monday and Ros had ice in her veins.
I'm bummed for the US team, but not super surprised. But CAN WE TALK ABOUT JAPAN?!?!? WOW!
Watching a top level rider epically miss a distance will never stop making me feel a tiny bit better about myself, even if that makes me a bad person.
Also bummed that the dressage freestyle got cancelled, but how could you not be impressed with Isabell Werth and Bella Rose? A chestnut mare, with a French AngloArab for a damsire. How about THAT? The average blood percentage for the dressage horses is somewhere around 35%, but Bella Rose has 49%. And no Donnerhall or Rubenstein. That's pretty rare these days!
Not to mention their all female podium – two of which were on mares. Suck on that, boys.  We were darn close to an all female podium in eventing too, until Sarah Ennis' rail. Heh. Heheheheheh.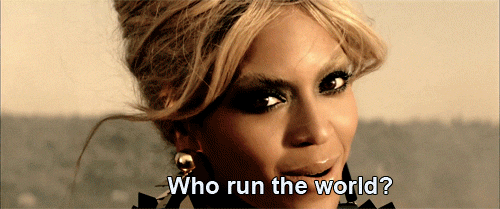 As soon as the Games are totally done I'll do another post about the breeding of the horses in each of the main 3 sports, along with blood percentages and all that fun stuff. For now… on to the jumping!