I've got a serious case of the randoms today, but I have a bunch of little things that I've been waiting to mention that don't really warrant a whole post on their own. Pardon this weirdness that you're about to experience.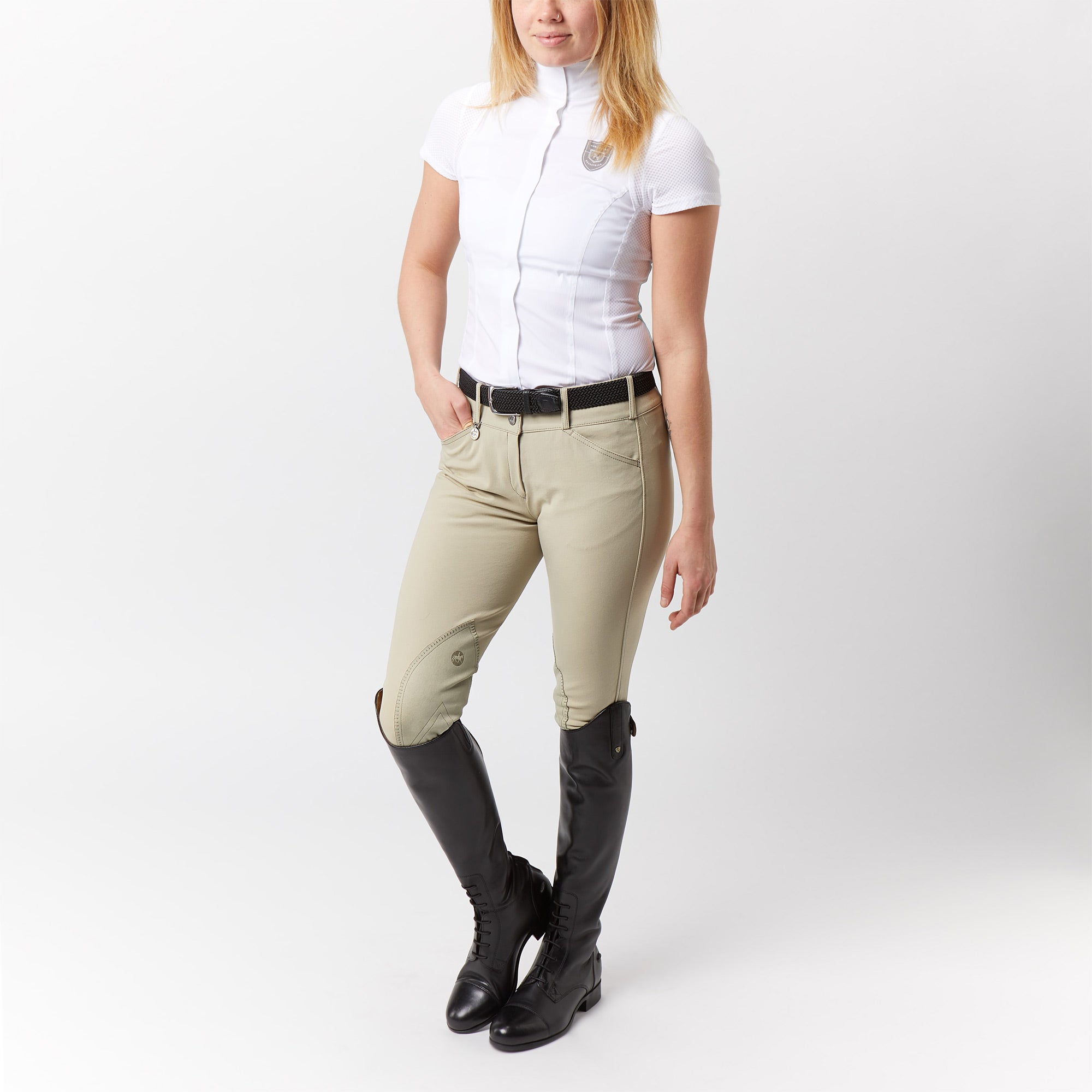 First, hinging off of yesterday's post, I had a few people message me and ask for suggestions on what kind of breeches to try in place of Tailored Sportsman. It's been a while since I've worn any TS, so I'm not a huge help here. I know some friends that have switched to Pikeur Ciara's, RJ Classics Gulf, or Equiline, but that's about it. I figured it was better to pose this question to everyone and see what kind of suggestions you have. So, TS-wearers, what other brands of breeches are you finding that are similar?
Second, I totally forgot to announce the winner of my little contest a few weeks ago. Whoops. Congrats to Rhiannon, she won the Presto calendar, ombre lead rope, and Riding Warehouse gift card. Watch this space, because sometime in February I'll be launching the annual Guess the Foal contest and I'm currently working on putting together the prize package (which should be pretty awesome)! We're less than two months away from the first foal. OMG.
Speaking of foals, it's possible that I'm ordering a bonnet for Presto. No it won't fit him for a while, but when I saw that If the Bonnet Fits can now do logo patches, I might have had a bout of temporary insanity. She's managed to make a patch out of the Willow Tree logo, so clearly Presto NEEDS a bonnet to rep his birthplace. Henry might wear it a little bit until Presto grows into it. Yes I have a bonnet problem. But… logo patch?
Last week while I was scrolling through my blog reader feed, I came across a post about a recipe for easy horse treats. It seemed super simple, and I had to go to the grocery store anyway, so I grabbed the ingredients I needed ($5 investment) and went to town on Sunday afternoon. I did modify the recipe a bit, first by doubling it, but I also decided to use a little bit less applesauce and a little bit more molasses. It seems like the recipe is pretty hard to mess up, and easy to add or take away and still end up with something a horse would happily eat. I thought the cookies were still quite soft after the 15 minute baking time so I let them go for another 10 minutes. Like I said, it's pretty foolproof. Doubling the recipe made 63 cookies and Henry absolutely loves them. Will definitely do this again… for $5 worth of ingredients and 30 minutes of work, it was worth it. We go through a lot of treats.
Last but not least, Ovation is giving away one of their new Comfortflex body protectors! It's very easy to enter, just go here and put in your name and email address.  They are pretty much always running a giveaway on something, so I definitely suggest following them on facebook if you aren't already. Everybody likes free stuff.