Me on social media this week, watching the whole Tailored Sportsman Debacle unravel: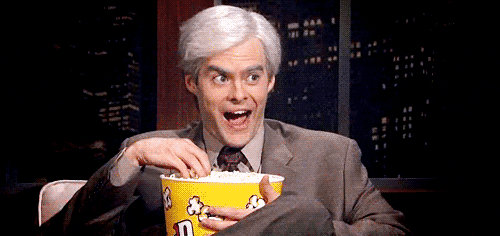 Mostly because a few years ago I had the fortune (misfortune?) of seeing this kind of behavior from them up close and in person. Before that day I had always liked supporting the company, since they're made in the US, but what I witnessed caused them to lose my business forever. Haven't bought a single thing from their brand since. Granted, they're the most popular h/j breech brand on the market, so I don't think they're hurting from losing my business in particular. Might be a little different now that a lot of other people are feeling the same way. I have to admit, I was a little bit delighted to see their craziness broadcast loud and clear all over the internet for everyone to see.
As consumers, we do at least have the power to vote with our feet, speak with our wallets, and take our business elsewhere. These days there's plenty of competition across just about any market, so it's rare that you have to settle for buying products from a brand you've had a bad experience with.
Of course, having a bad experience with a company doesn't always mean that someone else has or will experience the same. Sometimes mistakes just happen. Being a blogger, my opinions and preferences are readily known, and I've had people message or email me about a bad experience they've had with companies that I like. I appreciate knowing, but at the same time it doesn't really lessen the fact that my personal experience was positive, nor can I do anything about your issue, nor am I privy to the details of what actually happened (let's be honest, there are often two sides to everything). The opposite is also true: there are a few companies I've had terrible experiences with that most other people love. Tis what it tis. Luckily for all of us, there are plenty of other choices out there that we are free to utilize.
I will admit that I am fairly forgiving, as a customer. I know that mistakes can happen, so what really makes or breaks the situation for me is how the company handles it. I also try to be realistic… if I wash something incorrectly, or if I don't communicate effectively/timely, or if my horse did something stupid and broke something because that's what horses do, I don't feel like it's someone else's fault or like someone owes me something. Some of the complaints you see from people can border on downright ludicrous. I've worked in enough retail situations to know that some people are just impossible to please, or out to get something for free. The customer definitely is not always right, but in this day and age companies almost have to go along with that line of thinking.
On the flip side of the coin, when you spend a lot of money on something there is an expectation of quality, and it's nice to see a company that stands behind it's products. This situation can be such a fine line though, and a slippery slope. Having been both a consumer and a retail associate, I can see a lot of situations both ways. Hence why I don't want to get involved in other people's transactions.
What's a lot more black and white is customer service. Rudeness is never okay – from EITHER side. I strive to always be polite when things go wrong, and I expect the same in return. Any hint of rudeness and I'm out. I also expect a company to fix their mistakes immediately, if and when they happen. The same is expected of me at work, so I don't think it's unreasonable to expect it from others.
For as long as I've been involved in the horse world, only a few companies have made it onto my "never buy from" list. For the most part I think this industry does a really good job of trying to make sure that they have satisfied customers, and I've enjoyed really great relationships with many different companies. That's what makes it so easy to speak with my wallet in regard to companies like TS… there are plenty more out there with similar products and no attitude.
What kind of expectations do you have when it comes to customer service, or basic interactions with equestrian companies? What type of behavior will automatically lose your business? And, maybe more interestingly… are you a good customer?