If there's one thing Texans are really bad at, it's winter. That's because generally we have a couple of truly cold days a year (as in high's near or slightly below freezing), during which everyone stays inside and complains, and then it's over. None of us know how to dress for it either… why would you, when it's so rare and fleeting? This winter has been super weird, with a lot of really cold days – weeks, even. When it stretches on for that long, you have to just buck up and go about your business, and that includes riding. Boy did I NOT have winter-appropriate riding clothes, though. Again, see above about things you typically don't require when you live in an oven Texas (seriously trying to move away from this place, someone hire me).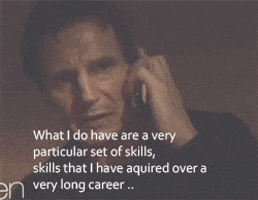 I heard about the netequestrian.com liquidation sale at just the right/wrong time. Right time, if you're me, and were freezing TO DEATH. Wrong time if you're my bank account. Granted, there's never really a good time to be my bank account. But when things are 75% off does it even count as a purchase? I vote no.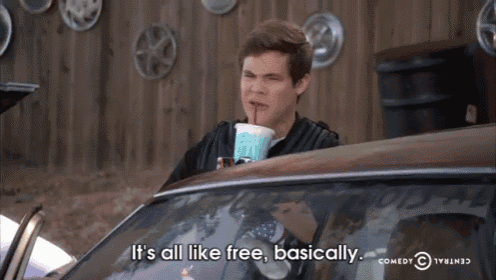 What I learned on those particularly cold and windy days is that the vents on my schooling helmet, a GPA Speed Air, work really well. That's the reason I bought it. Because see above about how Texas = oven. The downside of those giant vents is that when it's 25 degrees with a howling wind, your scalp feels every bit of it. I could have just bought one of those helmet cover thingies, but I also wanted a helmet that was more suitable for foxhunting anyway. So when netequestrian had their Charles Owen JR8's for $43 (normally $170) and there was one left in my size, it went in the cart.
I wasn't prepared to like it that much, but it actually fits me well and is comfortable. I definitely prefer it in 50's or below weather, because otherwise I have a sweat-uation, but it's way warmer on those cold days. $43 well spent, because I cannot afford to freeze any more of my brain cells. The only thing I don't like is the super cheesy strappy nylon harness. I might bust it out for some schooling shows though, where I'm not as committed to my navy and yellow scheme.
The other thing I grabbed in that sale was a pair of winter breeches. I love my Aqua X breeches, they are great for 9 months of the year, but holy god I was quite literally freezing my ass off. It's the wind here that makes it feel so awful, so I opted for a pair of black Irideon Wind Pro breeches. Normally $108, into the cart for $26. I was a little skeptical when they got here, because a) they're tights, b) they look a little cheap, but those things are WARM and super comfy.
The fleecy lining is nice and they really do a good job of stopping the wind. Again, if it's 50 or below I'm much happier in these than regular breeches. Granted, they're thick in the leg so I can't fit my Ego7 boots over them, I have to bust out the show Tucci's. #horsepeopleproblems
Those two things alone made a huge difference in my comfort while riding during the coldest (for Texas) weather. I've always been able to layer, because I may or may not own like 7 vests omg I LOVE VESTS, but I didn't have the stuff I needed for actual cold weather. If it ever got below mid-20's I would need additional pieces, but for this weird super-cold-for-Texas-but-not-that-cold-for-everyone-else winter, keeping my ass and my head warm made all the difference in the world.
Completely unrelated to that sale, I did allow myself one little splurge item from my bonus check. And it was 100% driven by how friggin lazy I am.
I've been eyeballing this Valentine Equine shirt since they first rolled it out. I hate stock ties. I hate keeping up with them, I hate tying them, and honestly I don't even like how they look. Who wants a friggin poof on their chest? But sometimes I do actually HAVE to wear one, so why not have one that's already built in to the shirt? It is sheer laziness but it is sheer genius at the same time. The only thing I didn't like was the short sleeves (I spent too long in hunterland to not have some cuff at the bottom of my jacket sleeve) so I asked about getting a long sleeve version and VE said it was no problem. All of their shirts are made to order by their tailor, so getting custom tweaks like sizing or sleeves aren't a big deal, and they didn't charge me any extra for it. I also really like the fact that the shirt is made from recycled materials. Eco-friendly clothing, FTW. Can't wait to get it so I can try it out and review it!
Here's to never tying a g-d stock tie ever again, and having a warm ass.