Ah, Black Friday (and Small Business Saturday, and Cyber Monday). I have a major love/hate relationship with this whole thing. On one hand, omg consumerism at it's worst. On the other hand, DISCOUNTS ON HORSE STUFF. I must say though, you would never, under any circumstances, catch me in an actual store on Black Friday weekend.
Luckily this is 2017, and we live in the glorious age of online shopping, which means I can do it all completely alone and in my pajamas. My favorite circumstances for any activity!
The hard part is resisting all the stuff I WANT. Because I always want stuff. If there's one talent I have in life, it's lusting after expensive horse things. Alas this is always a pretty tight time of year for me financially, with the holidays and then all the membership renewals, Henry's big annual vet visit in January, truck and trailer registration stuff, moving Presto down here soon, etc etc etc. I do tend to keep at least a little bit tucked away for the occasion though, plus I try to get the majority of my Christmas shopping done all at once. Not to mention that a lot of these sales are a good opportunity to stock up on basic necessity items at a nice discount.
Out of those 183 sales that made it onto my list, I clicked on all of them. Every single one. Gotta verify, ya know? So I looked at a lot of websites and a lot of fun horse stuff. Yet it took me all the way til Saturday to actually BUY anything… a fact that I'm not sure whether or not I should be proud of, or sad about. I did a lot of cart loading and a lot of daydreaming, but I just couldn't bite the bullet until then. And what was this magical, fantastical item that finally pushed me over the brink?
Yeah. Soap. People soap, at that. Because when Michelle and I were in Bruges a few months ago, I bought the most awesome soap at a little apothecary. It smelled so great and was just lovely to use every day. Now I'm on a really big "fancy soap" kick. And of course the SO also discovered and fell in love with my fancy soap, so now it's gone. When I was perusing the artisan soaps at KJ Creations and saw "Trail Ride: Pine Needle/Tea tree" I was like OMG YES I WOULD LOVE TO SMELL LIKE AN ENCHANTED FOREST! And at 35% off, why not add a few more to the cart? Chamomile/Lavender/Orange? Hell yeah. Vanilla/Lavender/Patchouli? Who wouldn't!
After that it was a slippery slope (bad pun fully intended).
I was digging the 35% off at KJ creations so naturally I tossed in some homemade Yum Yum Muffins for Henry (I love that the giant size bag of them is called the "Spoiled" size because boy is that ever accurate), and a yellow and blue hand-dyed Unicorn lead rope. Because unicorn. Also because cross country colors. Also because 35% off. Also because I'm clearly 12 years old. But KJ, a fellow Texan, is awesome and it was a good "small business" purchase that I didn't feel guilty about.
After that I wandered over to the USEA site to see if any of their already-on-sale stuff qualified for the additional Black Friday discount. It did, which meant that this Ariat vest found a new home at my house for a steal of a deal. It matches my Ego7 boots! No regrets on that purchase either, because I'm obviously a big fan of USEA (side note: if you get US Eventing magazine, I've got two articles in the breeding issue!).
Then while I was scrolling through facebook I saw that Equestrians Against Normalcy finally released the first run of their game, and who the hell can even say no to THAT? I did restrain myself with only one Jump Off pack, though. For now. This one wasn't actually a Black Friday related purchase since there was no special sale or anything, but I was like meh I'm already on fire from everything else, might as well buy this game too.
Then I came across the Kavalkade Ivy bridle, which I looooooooooooove but Henry does not need another bridle. Still, it was on sale for like $70 with rubber reins, so it seemed almost criminal to not buy one. I, in my ever infinite logic, was like "I know, I'll buy one for Presto!" even though it'll be at least another year before he really wears a bridle. Alas, they were out of cob size in brown, which took the wind out of my sails just enough for me to realize that buying a bridle for a horse that isn't even a year old yet is kind of the definition of dumb. So I did the only logical thing I could think of and bought him the Kavalkade Ivy HALTER instead. It was so cheap. I have no regrets here either since I've been looking for a nice leather halter for him for a while anyway. And it's kind of a dual purpose item, because when he inevitably breaks it, as baby horses are wont to do, I can use all the pieces to beat some manners into him.
I'm kidding.
Probably.
Either way, it will be reserved as his "in public" halter, and he'll have to grow into it because the smallest size was cob. It's cute, that's all that matters.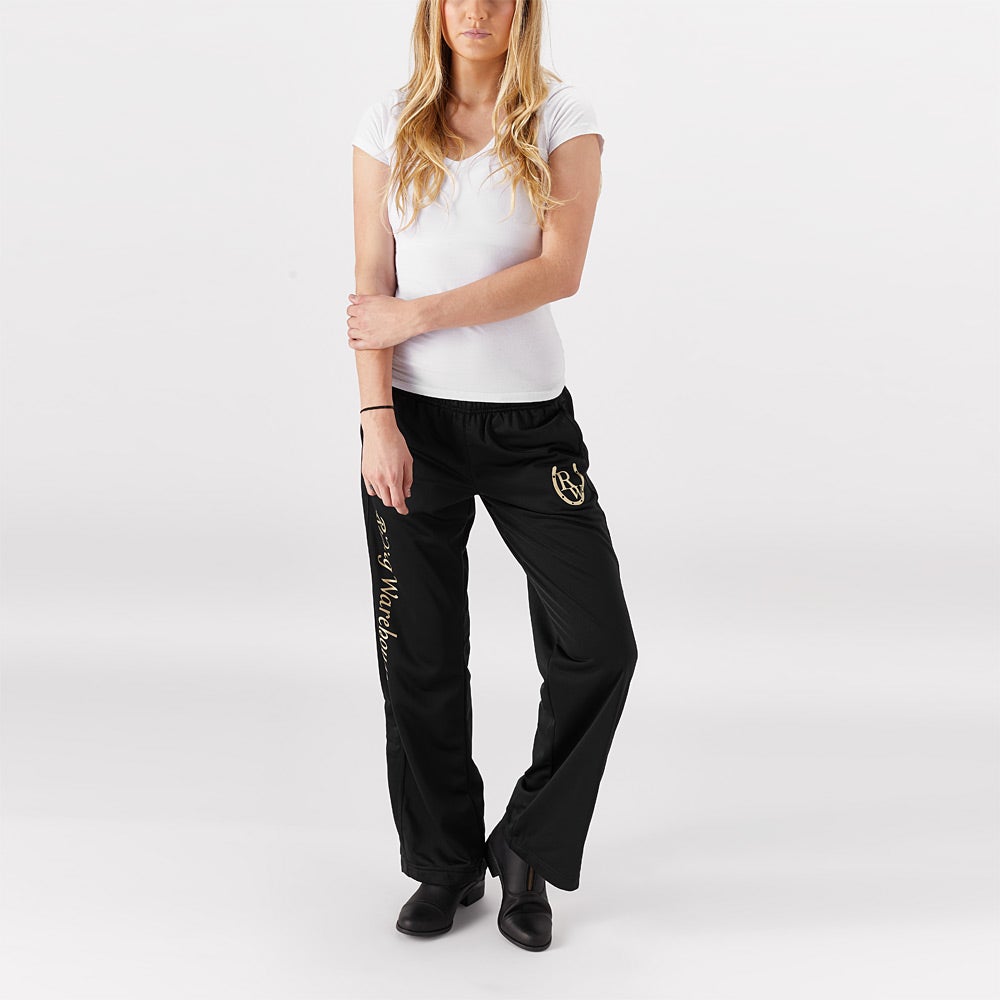 I rounded out my path of Black Friday destruction with a big dose of practicality at Riding Warehouse. Partly because they're my faves, but also because Henry is out of salt-on-a-rope, which to him is basically the end of the world. I threw a few of those in the cart, and the big ass 6lb bag of German Horse Muffins (see earlier note about spoiled), and the cool new cover-up pants with the Riding Warehouse logo.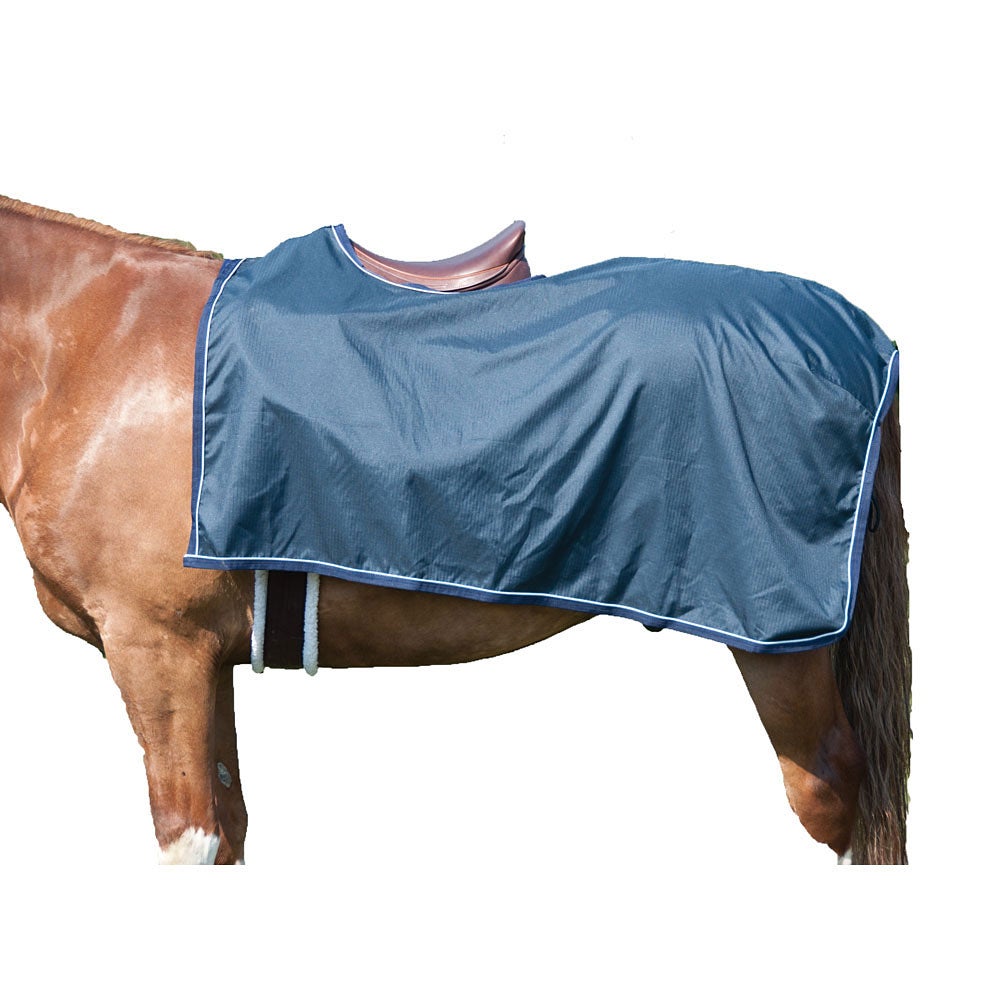 I also tossed in their cheap navy waterproof quarter sheet, because no matter how hard I tried (and I tried several times) I just couldn't make myself pull the trigger on the Back on Track at any point over the weekend. Probably because it's still hot here and I just couldn't stop questioning whether or not I would actually use it enough to be worth it. So for now, $37 quarter sheet it is. Henry won't care anyway, he's got so many cookies coming. I also tossed in a few things for my blogger Secret Santa too, but those are top secret.
And now that all the Black Friday craziness is over, it's Giving Tuesday! It's always hard to pick which charities get the last bit of cash that's left, but mine is earmarked for the USEA Foundation (link to my official facebook fundraiser – the Bill Gates Foundation will match donations (up to $1000) to nonprofits via official FB fundraisers today!) and Thoroughbred Charities of America.
Time for everyone else to fess up – what all did you buy this weekend? And/or what organizations are you supporting today (feel free to pimp them below)?