Before I get started with today's post, I have to take a minute to thank Pam at Mango Bay for stepping in at the 11th hour and making sure that my facebook fundraising campaign for USEA Foundation met it's goal yesterday. When we're picking and choosing where to spend our money, it's nice to know which small business owners give back so generously, in turn, to our sport. Pam/Mango Bay is among the best, and I think everyone should know that!
Okay, moving on…
Usually every year when the new FEI rule approvals roll out, I glance at them without much more than a modicum of interest. They affect the upper levels of sport, of which I am obviously a fan, but they generally don't really affect ME, the lower level competitor. At least not immediately (because we all know trickle-down is a thing, and when things change at FEI they have a way of making it down the chain sooner or later). They're usually pretty boring, either very tiny changes or matters of semantics. This year, though… this year a few things really caught my attention.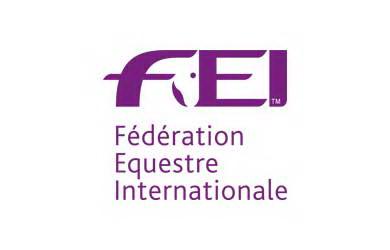 First, from the perspective of "fan", the big HALLELUJAH from me came with the announcement of the removal of the dressage coefficient for eventing. The FEI states that this was "to address risk management issues through rebalancing the importance of cross country skills" which I completely 100% wholeheartedly agree with. For those who aren't totally clear on how the coefficient worked, it weighted the dressage marks by 1.5, placing more emphasis on the importance of a good dressage score. Which, IMO, is definitely not what we should be doing in upper level eventing. Interestingly enough, Equiratings went back and looked at some 4* and championship results, and over the past 6 years there are FIVE 4* events and one WEG that would have had different winners without the coefficient. That's cray.
The second thing that really caught my eye was from a rider/competitor perspective, and purely for selfish reasons. This would be the new restructuring of the star levels for eventing starting in 2019.
So basically the current 4* becomes a 5* Major, current 3* becomes 4*, current 2* becomes 3* etc. While my initial reaction to this was to wrinkle my nose up – after all, 4* is FOUR STAR and always has been, right? Boo, change. But SJ goes up to 5* level, so this kind of puts us more in line with them as far as star ratings go, which does make sense in my head.
And right there, at the very bottom of the chart, is the introduction of a new star level – the new 1*. If you read the original FEI rule change proposal, it states: "the introduction of a CI* at a lower level event of a XC at 1.05 meter level. This new category would allow a transition between national and international competitions in developing countries. The level can be used for the Pony championship as well as the basis for developing a Children level/category in Eventing.". For us plebeians who used to think of the current 1* as a faraway, distant, maybe-someday-but-probably-never goal, the new introductory level could be pretty appealing and much more attainable… if you're into paying lots of membership fees and higher entry fees to show at the "international" level, anyway. Brilliant in a lot of ways on the part of FEI, both to use this level as a stepping stone to the upper levels, and to bring more money in. Making a 1* just a little bit smaller opens it up to a whole lot more people/horses.
Over in the showjumping world there are two semi-interesting changes for 2018. First being a clarification to the rule about blood in the mouth… now it will read: Horses bleeding in the mouth (in minor cases of blood in the mouth, such as where a Horse appears to have bitten its tongue or lip) Officials may authorize the rinsing or wiping of the mouth and allow the Athlete to continue; any further evidence of blood in the mouth will result in Elimination. Which makes it match up with the other disciplines. I don't like the rule, personally, but I can get on board with it at least be standard across the disciplines. Weirdly, no one from FEI called to ask me what I think. 😉 The second rule for SJ says hind boots can only be used for purposes of protection. That's past due, IMO.
The major change for dressage, which I think is REALLY EXCITING (I mean it's still dressage, but it's exciting for them) is the removal of most of the collective marks. No more scores for paces, impulsion, and submission – now you'll have one score that covers the rider's seat, aids, and correctness. I think it has the potential (although granted I can see how it might not play out this way) to level the playing field just a tiny bit, which in turn could be really interesting. How much do I have to pay USEA to take the submission and impulsion scores off of THEIR tests?
Either way, I think it will be interesting to see how all these things play out in the long run. What do you guys think of the new rule changes? And more interestingly, how do you think these changes could trickle down over time into the lower levels?