Or – Happy No Stirrup November, everyone!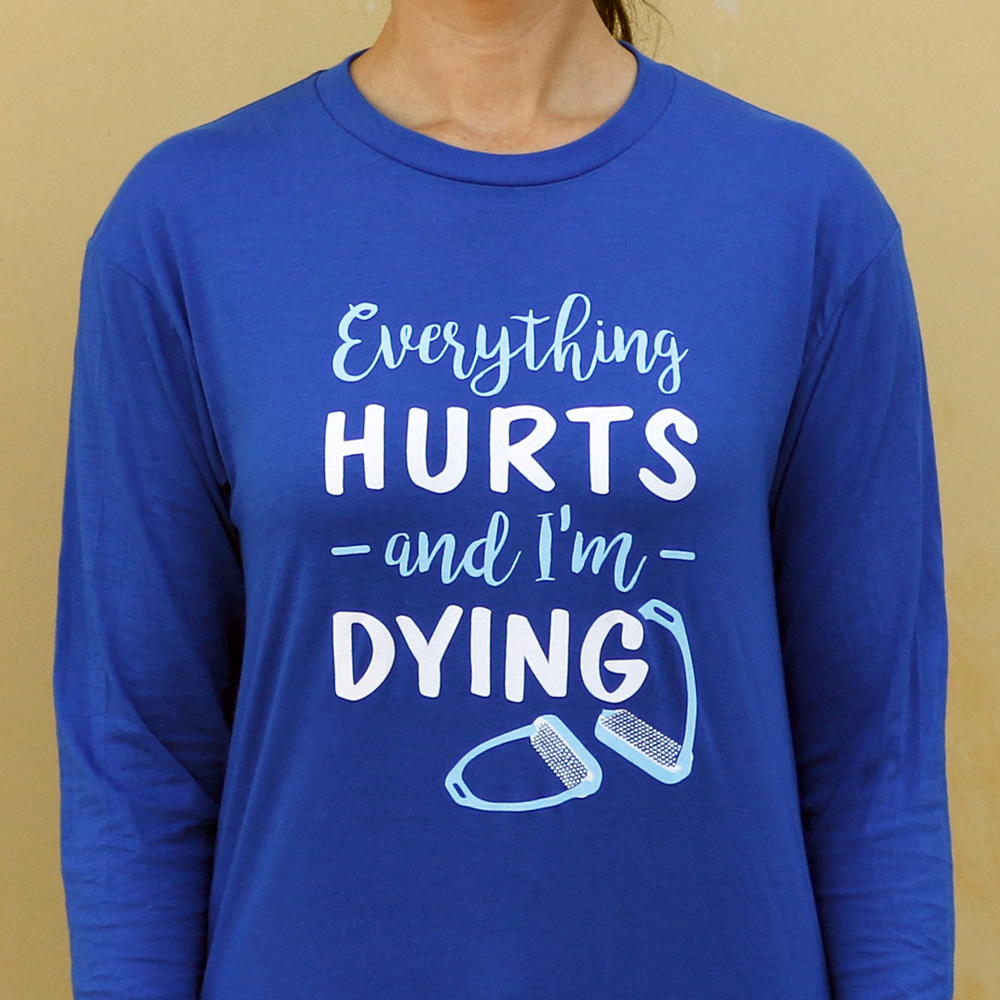 Normally I don't really participate in this kind of stuff. I have enough struggles in my riding without introducing new and better ways to make it even harder. But something came over me yesterday. Some kind of "I will do this and I will be a better rider!". Why do I do these things to myself? Who sold me on this hype?
First of all, I was in my dressage saddle. Which… I don't even want to say this in public but I'm riding in it so much these days that I'm actually more comfortable in that one now instead of my jump saddle. Clearly this whole dressage thing has gone way too far. Anyway, getting ON the horse was the hardest part. Why is the cantle so high? Why is the mounting block so short? Why did I take my stirrups off BEFORE I was mounted?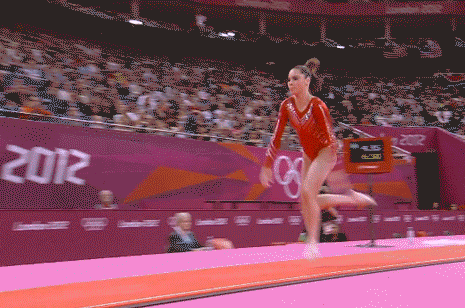 I did about 10 minutes without stirrups before I wanted to work on a few little things that I thought would go better if I had them, so back on they went. It was fine, my legs were already a bit grumpy anyway. I figured this morning would be rough, but I woke up feeling surprisingly great. Until about halfway through my morning run, when I debated just laying down in the middle of the road and waiting for morning rush hour.

Part of it is that it's still so hot. I kind of just wanted to die this morning when it was 75 degrees with 95% humidity at 5am while I was running. Don't get me wrong, that's way better than two months ago, but still… it's NOVEMBER. We had like 2 days of brisk, fall-like weather before it was back into the mid to upper 80's, where it's gonna stay for a while. Henry and I were kind of enjoying being able to breathe, and not sweating profusely. He is about as unenthusiastic as a horse can get at the moment, and it looks like I'll be body clipping him AGAIN (for approximately the 9 thousandth time this year) next week.

We'll see how much no stirrup work I actually do this month. I think for a lot of people this is their off season, but we still have shows going on and I still have a lot to do. For instance, we're headed to a small local show on Saturday to do a couple of dressage tests. Yeah, dressage ONLY… Henry is gonna be pissed. I briefly entertained entering Training A and Prelim A, but our sitting trot work is still pretty inconsistent. Some days Henry is solidly "there" with me, other days we struggle with tension. I didn't think it was ready to roll out in public yet. So Training A and Training B it is.
On Sunday I'm going to try to pop over to Dressage Trainer's barn and audit the Charles de Kunffy clinic. There is entirely too much dressage in my life right now.