Finally – a long weekend! I really needed that, my brain was running on fumes. Plus since the weather was warm (for real, it was 80 and humid) it meant I was able to squeeze in lots of pony time.

On Thursday after work I went out and set all my jumps back up (damn wind) and raised a couple. I need 3'3″ to look small again before our Training debut, lest I canter up to the base of an oxer, pick 15 different spots, and then curl up into fetal position at the base. Not that I've ever done that before or anything.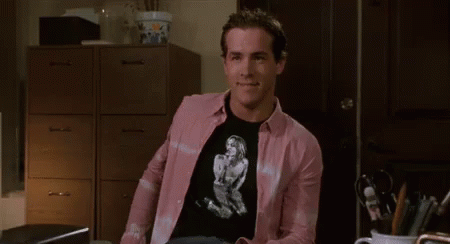 I set everything 1m – 1.10m and set off to our little warmup flower boxes… and sucked. Rhythm was not happening, none of the jumps were coming up right, and I kept staring down at everything. After the 3rd Epic Butt Save in a row, Henry finally laid on the brakes at the next one and pinned his ears back at me like GET IT TOGETHER, WOMAN!! Sigh. Times when I really wish I had my trainer around. So I walked a lap, picked up the canter again, went over my mental checklist of How to Ride, and finally things started working out a lot better.
It still wasn't exactly a great display of riding on my part, but at least I wasn't chasing my horse to nothing and then abandoning him at the base. I managed to do the course without any major mistakes and decided to quit on that note. No use torturing my saintly pony.
The next day I decided to give both of us a little bit of a mental break and pulled out our fancy custom neck rope from Reins for Rescues.

It was a dreary foggy day, but we set off through the fields on a bareback and bridleless adventure. I love having a horse that can be jumping 1.10m one day and then hacking bridleless through the field the next day. We meandered around all 120 acres for a while, I let him pause to graze for a bit, and then we called it a day.
The next day it was back to the dressage work, which he was a little tense about. He also didn't meet me at the gate that day either, which he always does. He just glared at me as I walked out to get him, like "oh Christ, it's her again". I swear he was still mad about my shitty riding on Thursday.
He got Christmas off, and I shoved him full of all kinds of treats. That seemed to do the trick, because yesterday he once again met me at the gate, ears pricked.

I did another dressage ride, with a really long walk around the pastures first. By the time I picked up my reins and went to work he was really super. And for the first time ever, I actually succeeded in getting him to do a real canter-walk transition. Like… with no trot steps and not on the forehand and dragging me! MIRACLES. As soon as he did that I immediately stopped, loosened my girth a hole, unbuckled his flash, and was done.
It was a fun long weekend with Henny, and lots of variety. So fun, having a horse like this. We never get bored.