So, I've had several people suggesting lately that I should look into getting a Patreon. To be honest, I know very little about Patreon. I do support one account on there (Eventing Nation) but other than that the extent of my knowledge is that Elisa Wallace has an active one that she's always talking about, and that some podcasts put special episodes on Patreon. That's it.
Clearly I have extremely little knowledge of or experience with it. I'm not necessarily against the idea, but I have a hard time imagining what kind of content anyone would actually be interested enough to pay for. And then, do I have the bandwidth to make said content actually be decent enough that it's worth it to people, and then would enough people pay for it to make it worth my while to create it?
I'm certainly not Eventing Nation or Elisa Wallace (um, obviously) so like… what the heck could I possibly put on there that would be of interest or value? I'm not bringing you news, nor am I pro rider with training tips and stuff like that, and I definitely have no interest in doing anything remotely like that. I mean… I could explore the idea of a podcast I suppose… maybe me and Hillary with some Bobby and Michelle sprinkled in, or other bloggers as guests? I have no idea wtf anyone would want to hear us talk about, and probably would only be able to produce like 2 episodes a month. I've been on one podcast episode before as a guest and I'm not sure if I felt like I was very good with speaking… that was a couple years ago and I can't seem to find the podcast anymore to re-analyze how I feel about it.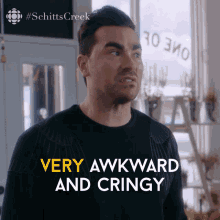 Vlogs are another idea, if I could think of things that people would actually want to watch on the regular, but again I would probably only be able to produce a couple a month because those are really time consuming to make too. Or I guess a mix of both? I'm not sure what else there is aside from merch and stuff that like, which… meh.
The breeding content is the stuff that, time-wise, has the most value (and it's the only thing I feel qualified enough to make any kind of "educational" type stuff about), but I don't know that it has enough interest for anyone to care much about extra content on the subject. Plus I may have something in the works with EN on that front so it would probably be a conflict of interest to have things on both places.
I don't really want to take things away from the normal blog and force people to pay for Patreon just to get updates… that seems shit. I don't want people to have to sign up and pay money just to follow along with the basics of what's going on. So I'm trying to think of it more as bonus content, I'm just struggling to guess what anyone would care enough about to actually pay for that I don't already say/do on here. And like… how much a month is any of this worth to anyone? Thoughts? Ideas? Yay or Nay to the idea? If I'm going to bother to do it at all I want to make sure it's not lame. Feel free to tell me no.