First and foremost I need you to know that I'm wearing a hoodie and leggings as I type this. A cold front came through, and while the highs are still in the upper 80's, we're down in the 50's at night. 50's, people! It is GLORIOUS and I may or may not have been extremely excited to pull my hoodie off of it's hanger this morning. Is there any better item of clothing than this? No. No there isn't. It is officially the most wonderful time of year.
Anyway, I'm also sitting here with an ice pack on my back. I had my first Airrosti appointment yesterday and you know you've accomplished something (probably not a good something, but something) when the doctor says "wow, this is bad".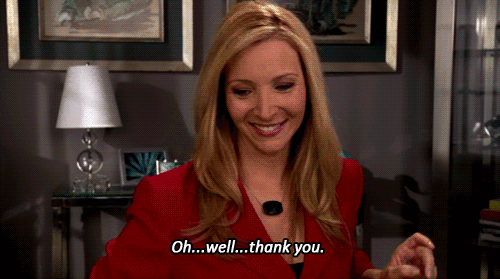 The reality is that I've had lower back pain for… basically my entire adult life. It's pretty rare that a day goes by where the pain level is zero, it's just a matter of whether it's a tightness, or an ache, or a more "catching" stabby feeling. When I'm really active the rest of my body starts to be affected too, resulting in lots of tightness in my hips, my IT band, and especially my hamstrings. When I was doing triathlons it was REALLY bad, since running seems to be the thing that aggravates it the most. It's noticeably all tied together though, starting in my back and branching out from there. I used to see a chiro/sports PT guy very regularly when I was in the height of all that triathlon stuff, because it was BAD back then, but as I branched away from the sport I stopped going to him, and honestly when I was less active it usually didn't bother me as much anyway.
But now I'm pretty active, and I need to stay pretty active, so… it's probably past time to try to fix or at least help some of my chronic physical issues. Especially since it's so obviously affecting my riding, or at least preventing me from progressing the way I'd like. I'm fighting against my own body at this point. Enter Airrosti.
As I mentioned last week, Airrosti was recommended to me by a few friends who have had great success with the program. There's a provider only about 15 minutes from me, so I scheduled an appointment figuring I don't have much to lose at this point.
The doctor brought me in, read my intake form, and started asking me questions. She's seen a lot of riders before and you could tell from her questions that she's at least pretty familiar with the physical demands of the sport. We did an exam where she asked me to do a few basic things (hinge at the waist, push my leg in or out against her hand, etc etc) and she looked at my back. As soon as she lifted my shirt she goes "oh, yeah, there's visible swelling at L4". Huh. Good to know. She had me move around, looking at my range of motion, rating the pain, telling her when things felt tight, etc etc. Honestly I didn't feel that bad yesterday, all things considered. I'd call it a low-moderate day for me on the pain scale, but ya know, apparently that's not normal.
Once we were done she had me sit down, got out her whiteboard marker, and started explaining everything to me that she was seeing. First and foremost she said that my lower back was bad enough that she would diagnose it as an L4 sprain, and then overall she thinks my issue is lower cross syndrome, which is basically a fancy way of saying muscle imbalance. She said it's a little bit chicken-or-egg trying to say which issues causes the other, because they feed off of each other and compound. But given the fact that I do have slight scoliosis that makes me crooked and prone to back problems, it's probably all emanating from my back. Either way it doesn't really matter, because the treatment and rehab addresses all of it together as a whole.
As far as strengths and weaknesses, my legs are wicked strong, but my glutes are like… sad. Real sad. My core wasn't particularly weak, but all the issues in my back are preventing me from utilizing and engaging my core correctly a lot of the time. My hip abductors and adductors were definitely weak too, and my whole upper body was quite strong. So basically, above my ribcage and below my knees = good. Everything in between my diaphragm and my knees = real bad. Also interesting that my whole left side was noticeably tighter and more sore than my right side.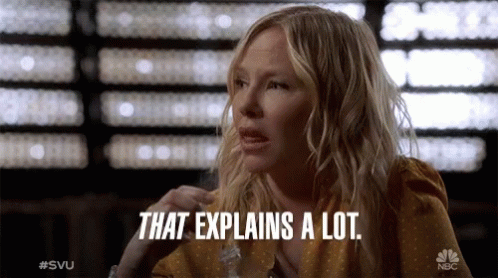 After she explained everything she was seeing, she laid out a plan for how she thought we should fix it. First and foremost, treat the back. It's really an injury at this point, so before we can mess with it too much, we have to get the swelling down and help break up some of the tightness. That would require home treatment. What she could do in the office that day was some manual release in my hips, glutes, and IT band, so she set to work on that. It was one of those deep tissue things where it definitely hurt but in the best possible way. She honed right in on some extremely tight spots and it definitely felt a bit better when she was done, even if I'm sporting a bruise on my left ass cheek today.
After that she took me over to the rehab guy, outlined what she had found and what exercises she wanted me to do over the next several days. The rehab guy showed me how to do each one and explained what it's all trying to accomplish, then KT-taped the living hell out of my back.
The exercises they gave me for this first session utilize lacrosse balls and are fairly basic/quick – all simple releases designed to help break up the tightness in my glutes, hamstrings, and back. He recommended that I do all of those 3 times a day. I'm also supposed to be icing my lower back 3 times a day to help get the swelling out of that L4 area. Lastly, the only real strengthening exercise they gave me for this go-round of homework is the glute activation – that's the biggest weakness and the one we can easily address right off the bat since it's not as tight as everything else. The KT tape can stay on for as long as it wants to, preferably at least 3 days or even right up until my next appointment.
As far as the overall plan, usually Airrosti treatments are over 3 appointments, but they scheduled me for 4 over two weeks. My next one will be next Monday, and then another 4 days later, and then another 5 days later. The idea is that the injury/major issues will be resolved by then, and at that point it'll just be a matter of giving me a maintenance plan to execute at home to continue resolving the issue and prevent it from happening again. I like that they aren't trying to tie you down to constant ongoing treatment, it's more of a "let's fix this in such a way that we don't have to see you again" type thing.
We'll see how it works. I have to say that I do feel overall better and less tight today, and my back pain is on the lower end of the spectrum. Rolling around on those lacrosse balls this morning before my spin class wasn't my most favorite sensation in the world (imagine an extremely targeted foam roller, that's basically what it is) but it did feel better afterward.
At this point I'm cautiously optimistic that this might actually be able to help me manage some of these issues I've had for… basically my entire life. I know it's likely that I'll always have to do some kind of special things given the fact that my spine is crooked, but I'm more than happy to do my homework if it helps my riding and my overall quality of life. Fingers crossed…