Ya know how sometimes you can't help but get involved in big social media "debates", but other times you're like oh boy here we go, grab your popcorn, and settle in to read? This week I've been the latter.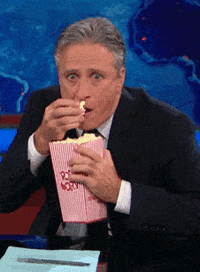 It really started on Sunday, as everyone began posting their opinion of the LRK3DE cross country courses. Although no one was injured, there were more horse falls that we're used to seeing from a Derek di Grazia course for sure, and then of course there was the fact that only a little over half the 4* field actually made it through cross country (and with only 14 clear rounds out of 40 starters). Everybody had opinions, and that's fair. But then some people had opinions about everybody having opinions, and ya know how that always goes on social media. It devolved into bickering pretty quickly – the age old debate of "if you've never ridden at this level then you have no right to criticize" y'all know how much I love that one.
Amidst all the drama there was one post that generated some useful and interesting conversation though, and that was Kyle Carter's. The comments were actually good to read through, and I thought his observations were fair and useful to hear. Worth a read through if you haven't already done so (there's also some really interesting pics of the different stud setups that people were using, which is always fascinating to me).
I do agree that there were too many horse falls in the 5*, although I admit that the only jump that really bothered me initially from what I could see of the course was the upright gates (where Favian fell and the MIPS clip did not break because of how he hit it – a scenario we saw over and over again with that exact same type of jump at Burghley in 2019. I HATE upright gates on courses like this can we please stop using them?). I think we're so used to DdG's courses being very horse-friendly that this many falls was a bit unexpected… more like shades of Mark Phillips. I also have no doubt though that he will analyze and reanalyze this until the cows come home, learn a lot from it, and make changes accordingly.
The other big thing happening on social media this week has been watching the eyepopping racism of some USEF officials and judges come to light. Like wow. Imagine being this triggered when told that the organization you work under is requiring everyone to complete a Diversity and Inclusion course.
People who think that racism doesn't exist in equestrian sports need to take a wide-eyed tour through those comments and take note of who's saying what. My god. Imagine thinking that Diversity and Inclusion training is "violating" the "safe haven" of your sport. Holy Christ Peggy that's a lot to unpack. She's not the only one who feels that way, though. Seems to be a loooot of the anti-Safe Sport crowd. Huh. Curious. I think if there's one thing we've learned in the past few years it's that maybe we're past due for a bit of a changing of the guard, so to speak.
And then of course there's the continuing drama between WEC Ocala and USEF and NSBA.
I admittedly haven't really even begun trying to wrap my head around that one, because my brain is already at capacity. It doesn't really effect my world yet, but damn it's interesting to see this go down.
Have y'all been watching or joining in on any of the drama in the horse world this week? Opinions on any of the above topics? It's a lot for a Thursday…