This is the time of year where Michelle and I are constantly researching stallions and offspring, watching videos, and debating which stallions would go best with which mare. After a while your brain starts to melt and your eyes start to cross, and you're pretty sure no more information will actually fit in your brain. Granted, these are also some of my favorite discussions, bouncing ideas around together and digging into the nitty gritty of each stallion and mare.
This year seems more frustrating than most, with a lot of semen shipments held up, or behind schedule, or just not coming at all. A lot of the frozen semen brokers are out of stock with most of the stallions we want, so we're having to dig deeper and think more creatively. We've finally got a tentative plan ironed out for most of them, although granted there's always The Plan vs What Actually Happens. Shippers and mares and frozen semen inevitably never all actually read the playbook. But ya know… Plan A is in place finally so the gods of fate steer the ship from here.
My brain melts over this every year, because there are a lot of options and my opinion on what crosses best with the mare can morph a little after every foal, not to mention what the actual end goal is (top level performance horse? amateur horse? it makes a difference). Still though, looking at stallions and matching them with mares and having these conversations and doing this research… it's super fun for me. It's just basically playing matchmaker with horses.
While my own choices and opinions are very much influenced by the type of horse that I tend to like most, I'm always interested to see what other people would choose and why. So: Tuesday fun time. Pick any WTW mare and any stallion – what would you breed for yourself? If you're feeling frisky, give me a more conventional choice and then an unconventional one.
Like for instance, if I was making something for myself personally to keep, I would pick Tullabeg Fusion for Grace as my conventional choice (granted he's not actually available in the US so if that doesn't count then I'd pick Mighty Magic or Connect to Grace), or Innenminister xx to Lissa. No I cannot narrow it down to one, please don't make me, y'all know how hard it was just to get it down that far? For my unconventional off-the-wall pick I'd do morgan stallion Spring Hollow Statesman to Peyton. Y'all know I like morgans, we've talked about this before, and I really like how sporty that one looks. I was gonna pick a connemara or french AA but that didn't seem "out there" enough. Be bold.
So here are the mares to choose from:
Lissa – competed to 1.50m grand prix. Bold, quick, long-lined and tall, very rectangular shape. Definitely a German type of horse.
Chanel – competed to 1.40m GP. Shorter, more compact, very careful, sensitive. Extremely well bred from Dutch and Holsteiner lines and the most proven of the bunch as far as offspring go – she had two in Europe and one is competing 1.45m with the other at 1.40m.
Sadie (Presto's dam) – big trot, very tall, easy to ride and good work ethic. By a hunter stallion (from dressage lines) out of a TB mare.
Grace – Irish mare, cute mover, sweet temperament, genuine, good jump technique, was an amateur event horse. I kinda think this one could have moonlighted in the hunter derbies. A little on the smaller side of average.
Inca – little black horse with a big jump. She's got some get up and go and is definitely careful but also very sweet and kind. Huge canter.
Vee – good mid-size TB mare with lots of bone and substance, more compact. Turf pedigree.
Peyton – tall TB mare, more refined and leggy with great natural balance. Turf pedigree.
Stormie – pocket rocket sportpony deluxe. Big mover with a big jump, quick and catty and athletic and brave. A little spicy but also kind with a super work ethic and tons of personality.
Daisy – breeding stock paint (so basically QH), homozygous dun. Extremely good hunter mover with a lot of elasticity and a huge step, believe it or not. A little smaller than average.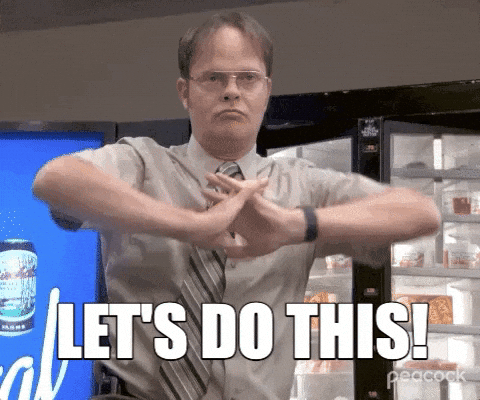 I think there's literally something for just about anyone here, regardless of discipline or personal preference. Get your thinking caps on, pick a mare or two, and tell me who your fantasy baby daddy (or daddies) would be!