This will probably annoy every single person that lives north of like… Oklahoma… but Texas is about to be plunged into a particularly nasty cold front and I am not here for it.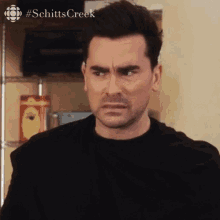 Especially since last week it was like 83 degrees and I was sweating my ladyballs off. Look, Texas, you're miserable AF from May through October, please at least have the decency to only have one day of "winter" per year. You used up that day a month ago when it snowed (which was cute and wonderful, because it literally only lasted the one day).
You know what's not cute? This.
Or, up where where Presto is, the forecast is even worse.
What the actual eff? Hard pass. HARD. PASS.
One perk, I suppose, if you're making me look on the bright side, is that I finally get to bust out Henry's PS of Sweden quarter sheet that I got from their outlet last year. At least his ass will be warm while my face freezes off?
Although honestly I don't think my horses have the right blankets for this kind of weather. It's not really a thing here. A few nights below freezing scattered throughout a few month time period? Sure. But several days in a row, and well below freezing? Is it REALLY gonna snow again? Girl, no. Get outta here with that. Where Presto is living at the moment won't even get above freezing for FOUR DAYS IN A ROW. In Texas! And nights down to SIX? SIIIIIIX??? WTF EVEN IS SIX??? WHAT DOES THAT FEEL LIKE??? It's a good thing Presto runs warm, I guess, but probably not that warm. Now I feel like a terrible mother for not sending him with real heavy blankets, but I've legit never had to blanket a horse in Texas for temperatures like that. Not even close. My horse's "heavy" blankets are 250g and they usually don't wear them very much.
Which just kind of makes me think that the universe is trying to tell me that I SHOULD totally buy one of the new Pony-O blankets in an actual heavyweight. This is a sign, right?
Thank goodness I do at least still have Henry's old HUG midweight, so I can layer both together for him. I've only got a no-fill neck cover though. It definitely makes me glad that I was too lazy to re-body clip him again in January… he's got a little bit of coat back at least. Quinnie is covered in a shag carpet and isn't even comfortable until it's 40 or below, so she's less of a concern. She'll be fine in her blanket. I'm sitting here thinking I should try to Prime a liner to Presto. They've got one on Corro too that could def arrive in time but my options are 75 and 81, and Presto is in a 78. Anyone know how the Horseware (or Shires) liners run?
I honestly don't know how you real winter people do this. I mean I guess the plus side is that y'all don't have 6 months of godawful heat, but still. I can't really decide which is worse.
If anyone needs me I'll be outside winterproofing my t!ny h0use and the barn, grumbling incessantly about how I don't sweat my tits off half of the year just to freeze them off this severely in the winter. We really need to talk about this climate change thing.