Alright, who had "presidential candidate fly swatters" on their Weird Shit About 2020 bingo card?
I'm living for the memes though. They're great. We deserve them, after suffering through the first debate. It's the little things these days. Plus on Tuesday I spent all day battling a migraine, and then my dumb ass forgot that the migraine meds have caffeine in them and took one right before bed. I almost NEVER have caffeine, so I'm super sensitive to it, thus I only slept about 3 hours that night. So, it's been a long week.
Especially because I've spent most of my free time majorly cracking down on cleaning out all my crap in advance of the tiny houses's arrival (sooon???). I've lived in this house for 7+ years and how I've managed to accumulate this much crap is just beyond me. The first step was discovery, then sorting, and now actually doing something with all of it. So far I'm at 8 big black garbage bags of things for donation, 4 full trash cans, a huge pile of horse stuff where nothing is really worth more than $10-15 therefore shall be offered for free to the first person to come get it, and then a pile of horse stuff that's for sale but I refuse to ship anything therefore will sell locally for like 1/3 of what it's really worth just to get it out of my house. That's where I'm at mentally. A trip to the post office would sever my last thread of sanity.
I found a taker for my massive collection of horse books, so that's good – those are leaving this weekend. Once all this smaller stuff is out of the way it'll be on to the furniture and most of the kitchen appliances, which I'm tempted to set out in the yard and have people come take. I'm super over it at this point, I just want it all to go away with as little effort from me as possible. Evidenced by the fact that I became so ruthless in the process of cleaning out my closets that I now have 11 non-riding or non-barn shirts left to my name. Whatever. That's enough. At first I was carefully going through everything, thinking about each item, waffling over whether or not to keep it, blah blah blah. But there are 7 closets in this house. SEVEN. That seems excessive for a 1500 sq ft house, no? Yet somehow they were all full of crap. We had 18 blankets. WHY DID WE HAVE 18 BLANKETS, WE LIVE IN TEXAS. This is what happens when you give people 7 closets. I ran out of give-a-shits by closet #3 and pretty much everything went straight into trash or donate after that. Done.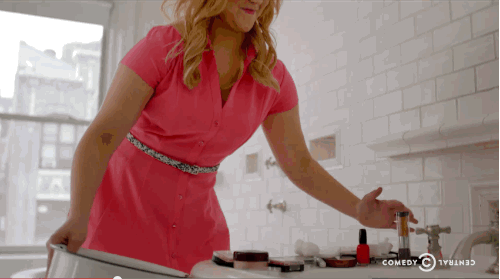 Today's project is the kitchen. Pray for me, y'all. Anyone want a fancy juicer that the SO swore he wanted for his birthday several years ago and then used like twice? (Not that I can throw stones, my huge pile of horse stuff is it's own, probably much worse indictment)
Anyway, aside from getting rid of everything that's not nailed down, it's possible that perhaps I went ahead and caved and painted my other stirrups too. I was gonna wait a couple months to see how the first ones held up, but the first time I looked down at my feet and saw the sparkle, I was a goner. Plus I suddenly hated how the other ones looked, with their too-bright navy outside branch and weirdly royal bottom. (look, I already told y'all I'm hanging on by a thread these days)
So I brought those home and painted them too, and I don't regret anything. With the black ones I painted just the outside branch but with these I painted the outside branch and the hideous bright blue bottom, so there's way more surface area to glitter. Not that anyone will ever see the bottom of the stirrup (uh, unless something has gone terribly wrong, so let's hope not…) but still. It's pretty to look at.
Those are spending the week curing, and the other painted ones have assumed regular duty at the barn. So far so good with the paint. Stacie was also kind enough to send me her old stirrup leathers, which I dyed chocolate to match Presto's saddle, so it's a complete fully outfitted saddle now!
The saddle continues to work out really well for Presto, I remain pleased with the fit and I find it really comfortable to ride in. I was really worried about that, having been spoiled by French saddles for so long. I honestly can't tell much difference between it and my Devoucoux, though, the feel is very similar. Can't beat the Mark Todd for a budget buy! Presto is in the process of filling out again but luckily the saddle fits him a little wide as-is, so I can make adjustments with padding as needed. I check it pretty much weekly, he changes so fast.
It's like there's a new horse in the pasture every week. Speaking of, maybe I should ride this thing and like… trim his mane or something before his big bad Pile of Poles show debut this weekend. Or not. I'll definitely dig out his sparkly navy jumper boots though. Sparkly navy makes everything better.