Small update to the situation I posted about on Tuesday about theHORSElet/UPS shipping fee drama. UPS finally got back to me and just kind of threw up their hands and told me I was on my own. They said that clearly I had already paid the seller for shipping, they could see that from my receipts, but since no one had paid UPS for shipping yet, they couldn't (read: wouldn't) help me. They said I would need to get in contact with the seller and try to have them work it out on their end. That's about the level of helpfulness I expected from UPS, and the fact that it took 3 days and 6 different people to end up being a completely useless waste of time in the end is also no surprise.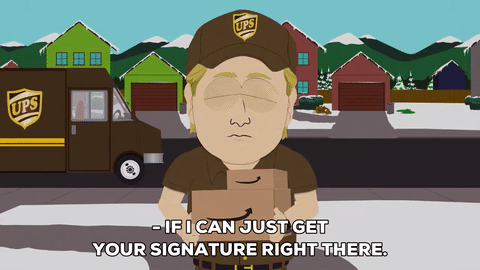 I did finally get ahold of the seller though. Emailing PSoS directly seemed to do the trick – they answered me, and then a few hours later I finally got a response from theHORSElet (on my Instagram DM that I had sent the day before, not to the email I sent via their website 4 days before). They apologized and said they would fix it, and they had already been in contact with UPS to get everything straightened out. That was Tuesday.
In the meantime, my package arrived. Or tried to arrive, anyway. I did not accept delivery, because by signing for the package I could end up getting stuck with those charges. They tried again to deliver it yesterday, but the fees were still showing on my account, so again I didn't accept delivery. It was then marked as "final attempt" so I had no choice but to have the package rerouted to the only store option it gave me (which is about 25 minutes away and I pass approximately 9,025 other UPS stores to get there). They will only hold it through next Tuesday before they return it to the sender.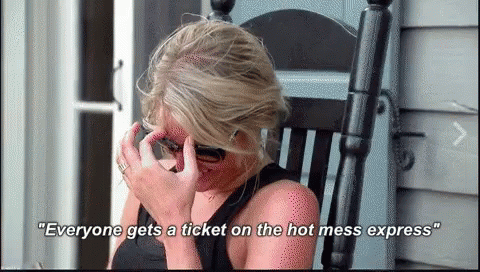 As of this morning the charges are still showing on my account, so now it's a stand-off. Will the charges be cleared before the package gets booted back to Sweden? It's anyone's guess. I've kept in contact with a few other people that ordered around the same time I did and also had this happen, and their charges have yet to be removed either. I know from prior experience that UPS red tape tends to move at a freaking glacial pace. I did email the rep I'd been in contact with before to ask if he could at least confirm that there was a case ongoing about this, but surprise – crickets.
So that disaster is unfolding however it will, I suppose. I appreciate that PSoS/theHORSElet finally got back to me and says that they're trying to make it right, and it does seem like a genuine mistake. I will remain wary until it's actually fixed though, because we're definitely nowhere near that point yet. If it ends up booted back to Sweden… lord only knows wtf will happen then.
Since apparently that wasn't enough, I also decided to frustrate myself even further this week by scouring all of Texas for those big plastic corner feeders.
I think I've called at least two dozen stores and emailed/messaged another dozen. You can order the feeders online but the freight almost doubles the cost, so I was trying to find a store within a couple hours of me that carries them. I found places that USED to carry them. I found places that normally carry them but sold out and have no idea when they'll have more and would not let me pre-order/get on a wait list. I found a bunch of farm supply store workers who didn't understand wtf I was asking about and kept trying to suggest a metal cattle feeder. And I found a bunch of places that carry them according to the manufacturer but in actuality definitely DO NOT carry them. I just know there has to be some random little feed store in the middle of podunk nowhere that has these, but so far I just can't find them. For now I've given up, though. I've had all the frustration I can take for one week. I spent a ton of time chasing my tail on all this stuff with nothing to show for it yet.
But the good news is that I have a 4 day weekend coming up, and tomorrow is Foal Friday, and Riding Warehouse is having a Memorial Day sale! Well ok I'm not really sure if that last one is good news or dangerous news, but seems like a good time to stock up on fly spray and such (this is always how it starts, me just "stocking up" on something…).
Hopefully this weekend I'll be able to get Henry over to the giant property across the street so he can go for a gallop (please lord, let us be able to go gallop, I'm getting tired of finding myself at the rodeo every day even if I do keep winning the bronc riding) and get Presto out for another little hack. The forecast starts looking pretty crap on Sunday though, because clearly the 6″ of rain we got last week wasn't enough. Sigh.