Who knew that all the spring fashions for 2020 would include… face coverings.
Austin became the latest in a long list of cities to issue a mandate requiring residents to wear a face covering in public. I live in the next county over, which hasn't made it a requirement quite yet, just an official "strong urge". I do work in the city normally when I'm not working from home, and from the sound of things it seems like the face covering requirement will become more widespread and could last for quite some time.
People should be prepared for coronavirus face-covering mandates issued Monday to last well beyond their current May 8 expiration date, said Dr. Mark Escott, interim health authority for Austin and Travis County.
Welcome to the dumpster fire called 2020, where everyone will need to own a couple options for face coverings/masks that have to be worn when in public for the forseeable future. Out of all the dystopian nightmare possibilities I've been picturing since the 2016 election, I have to admit I did not have this one in my top 10.
Luckily we also live in the age of the internet, and all these crafty people are stuck at home like the rest of us. That means we definitely aren't lacking for fun, creative options when it comes to masks, if we want to try to inject a little levity into this otherwise horrific situation.
Some of the equestrian shops, like Modern Mare Goods, were quick to offer cute face covering options with horse-themed fabrics.
Of course, there's also Etsy. And true to form, Etsy has just about anything you could possibly dream up. There are gaiters, scarves, large face masks, smaller face masks, bandanas, tie-on, elastic loop ear, wire nose for better contour, triple layer, cotton, flannel, etc etc. Those of us in non-medical fields are learning so much about mask options these days. But my favorite thing (since we have been dropped into a dystopian dumpster fire beyond our control) are the wide variety of themes available.
Like, say… Tiger King. What better way to commemorate this weird time in history than by wearing Joe Exotic on your face while you do some grocery shopping (preferably not for expired Walmart meat)?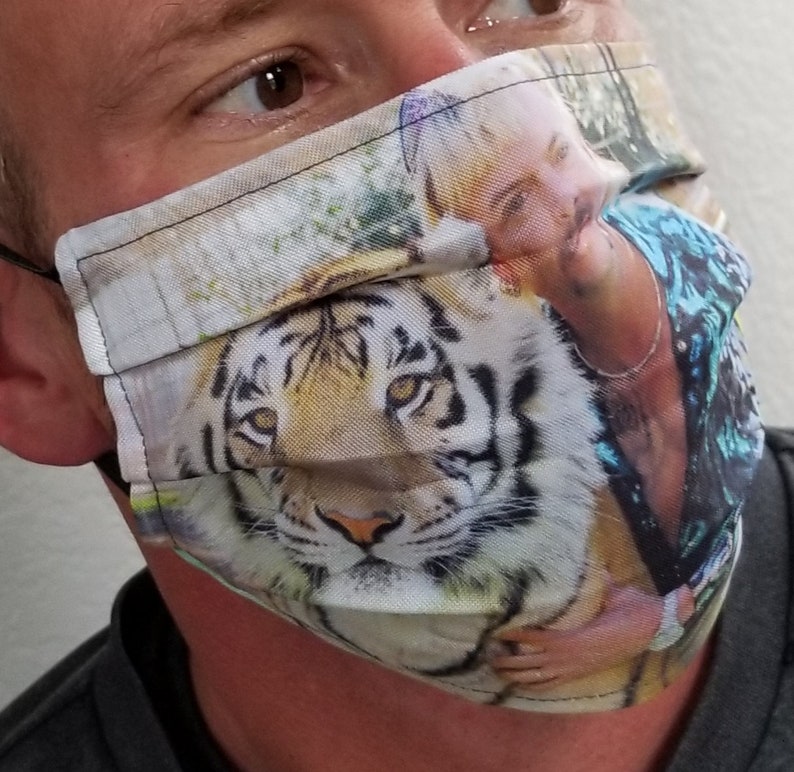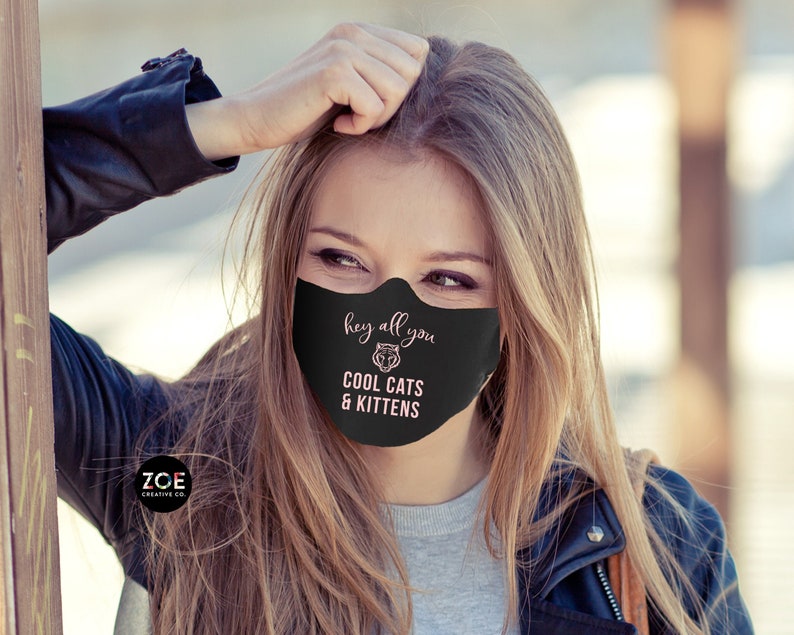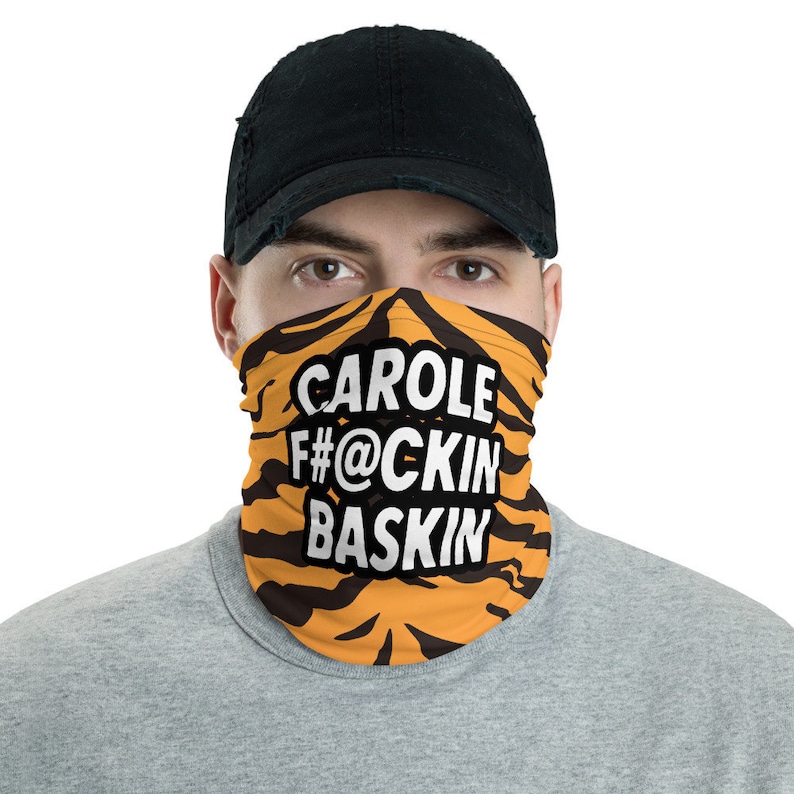 Perhaps you've binge watched 4 seasons of Schitt's Creek and are totally okay with that.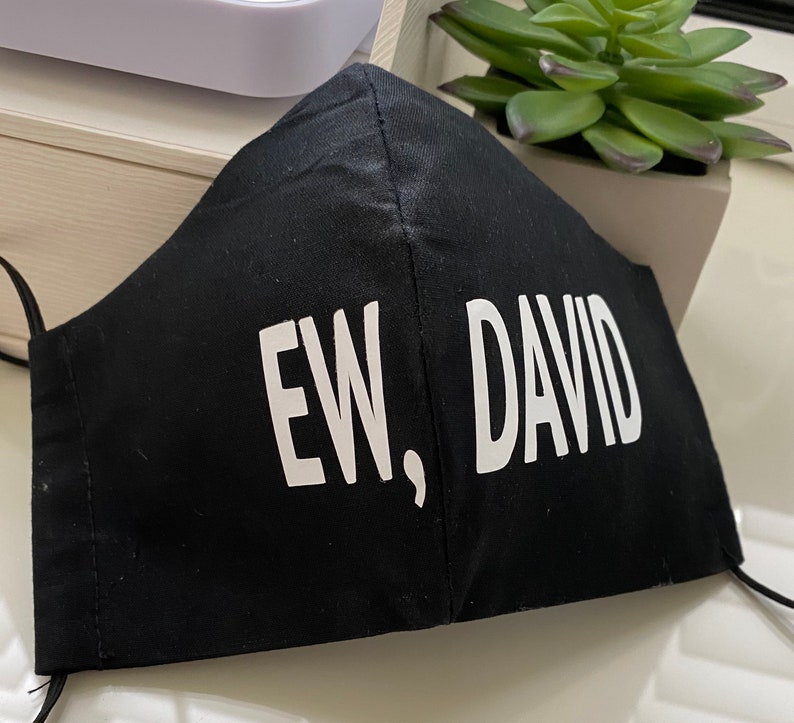 Or, ya know, maybe you're more into the news and want to pay tribute to the only person in the White House press briefings who doesn't make you want to bang your head against the wall.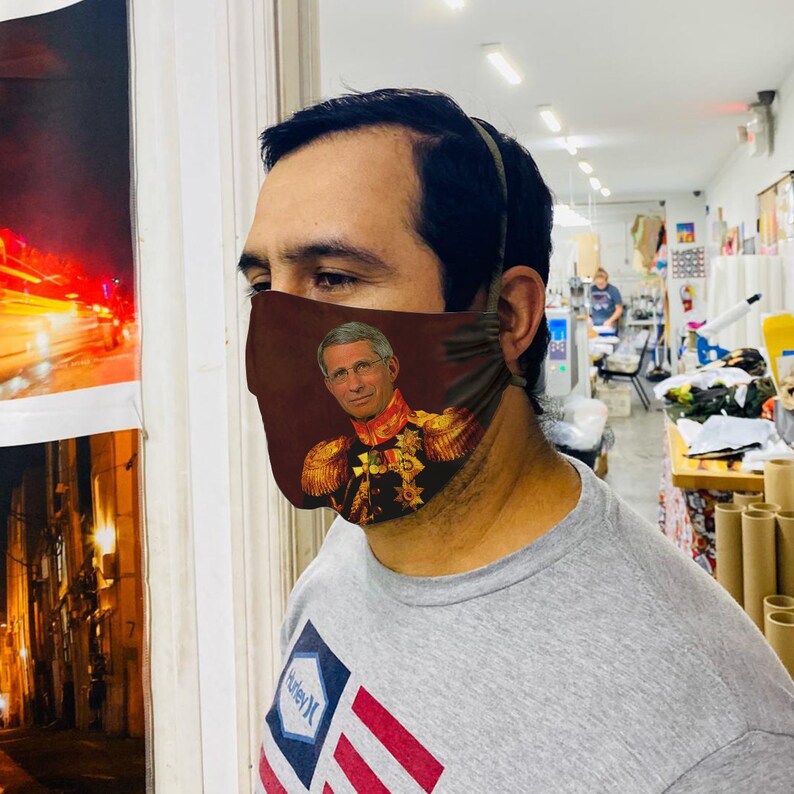 There are a lot of horse-themed options on Etsy too, from sleek to goofy.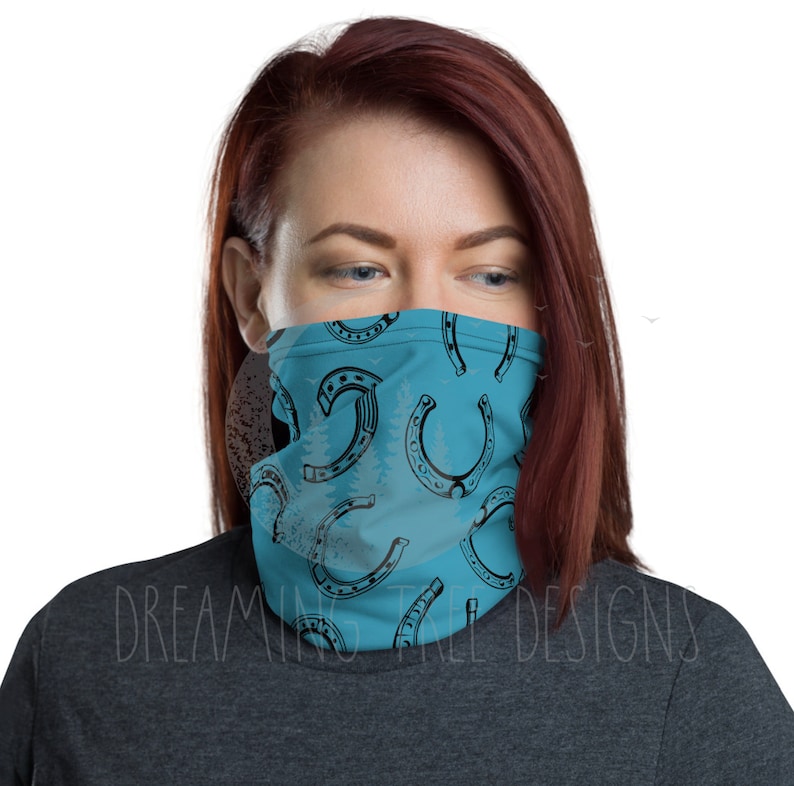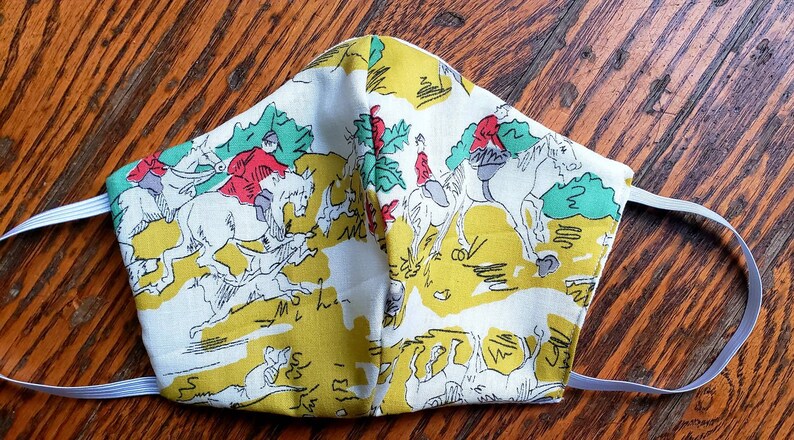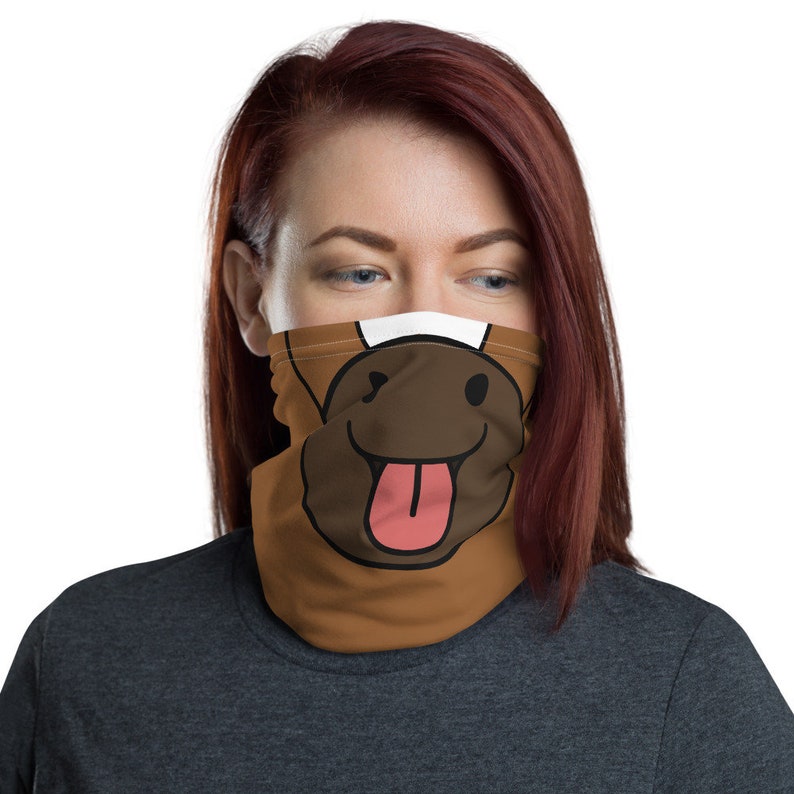 I've even seen a few pictures of people on horseback with face coverings that coordinate with their riding outfits. That is dedication, people. Will this become an actual thing for the forseeable future?
I figured I'd start with a couple of different options – one mask, since it seems like it would stay in place better, and one gaiter, because it seems to have more all around uses. We'll see how I like these first two acquisitions and then go from there.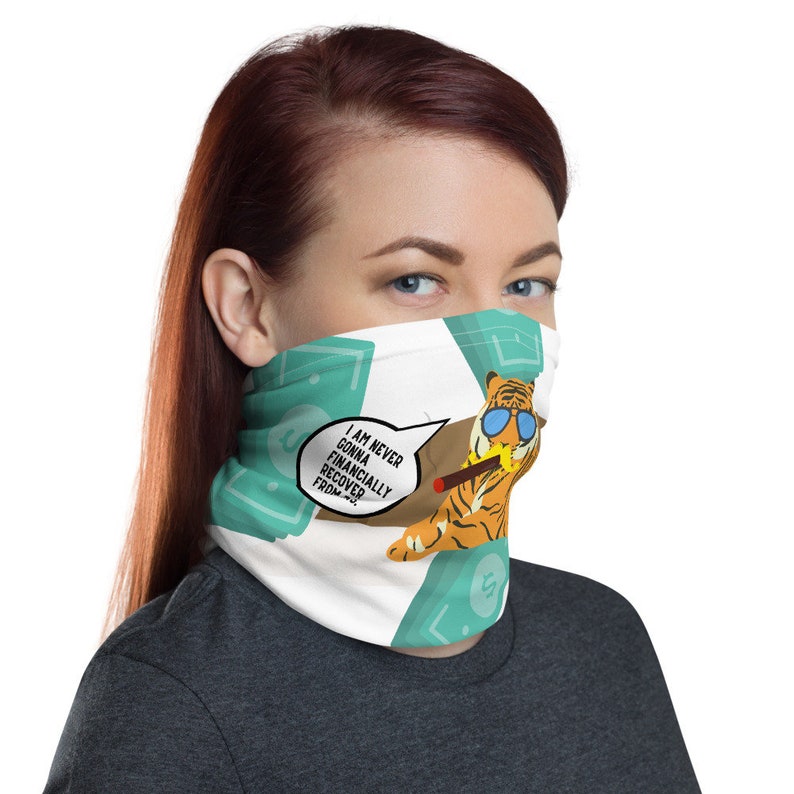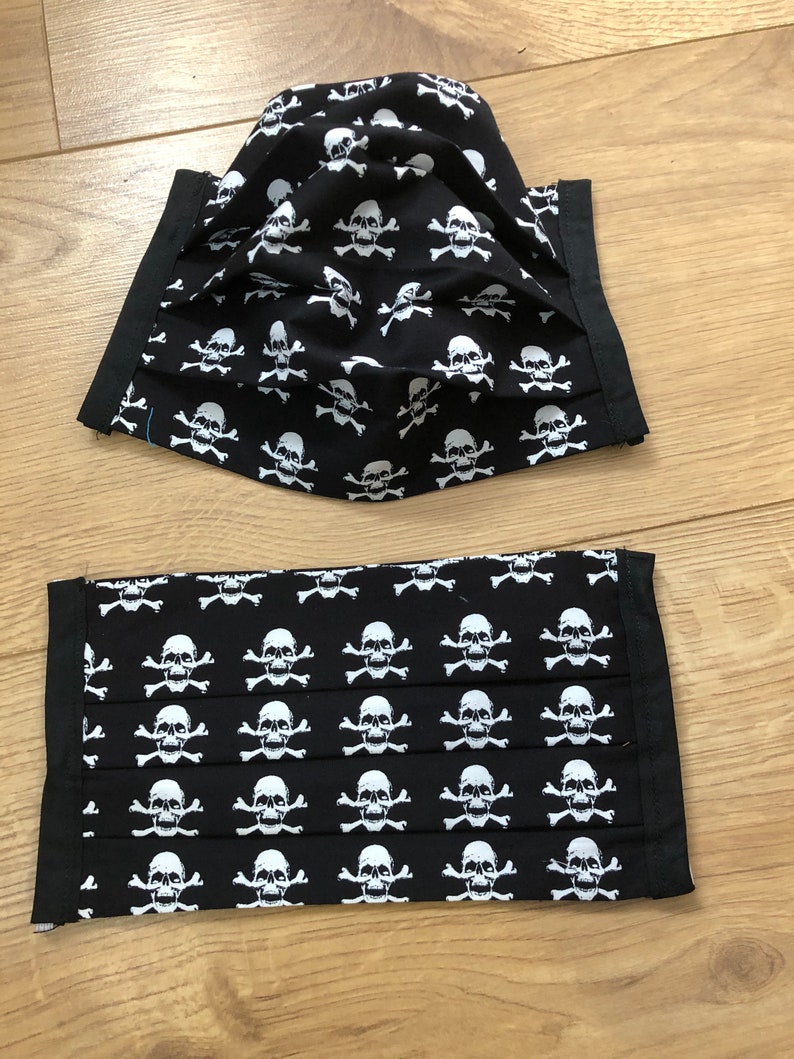 How about you guys? Are you wearing face coverings in public yet? Any "fun" mask procurements?  One of my coworkers has a Teenage Mutant Ninja Turtles mask, so extra points to him. May as well try to make a little lemonade out of this truckload of lemons.