I think it's safe to say that horse people tend to be a bit of a superstitious bunch. At the very least most of us tend to at least be believers in luck, or karma. 
I had never really realized just how prevalent this was until I started listening to the Major League Eventing podcast, and they always ask each interviewee if they have any good luck charms, rituals, or superstitions. Damn, I had no idea how many people are having to put their left boot on first at shows. This was a new one to me, yet so many people have said it. Where does that even come from?
There are other seemingly common things too, like lucky socks/underwear, a lucky whip, not wearing anything new at a show, having to listen to a certain song, put things on in a certain order, or folks who insist on having an even number of braids. And of course we've all heard that it's unlucky to change a horse's name, or the old
One white foot, buy him.
Two white feet, try him.
Three white feet, be on the sly.
Four white feet, pass him by.
While I don't believe that one at all, and I am not into such level of detail as which boot I put on first (lets just be glad I remembered to put them on at all, and that they're hopefully on the right feet), I do have a few little things that I admit to doing.
Big confession – an upside-down horse shoe (heel pointing down) bothers me juuuuuust enough to where I compulsively have to turn them all right side up. The saying is that if they're upside down, all the luck will fall out. Granted, there is also another saying that if it's the other way, all the luck in the shoe falls out onto the owner. I dunno about y'all but I want my horses and barn to keep all the luck, and for some reason that dumb thing I heard as a kid has wormed it's way deep into my psyche to where I will absolutely flip a shoe the other way if I see it. I can't even help it now. 
I also definitely do have lucky socks, at least for cross country. I used to get a new pair every year, themed juuuuust the right way (like my "carpe the fuck out of this diem" socks or my "thou hast balls" socks), but for the past few years I've been wearing my Henry XC face socks. Those are pretty great, albeit looking pretty worn by now. I've already thought about the fact that I'll have to get new lucky socks for showing Presto, because he needs his own special magic, and yes I am aware of the fact that this makes me a lunatic. 
I don't have lucky socks for lessons or the other two phases, but I definitely will avoid socks that I think might have the wrong juju. For example, my "ringmaster of the shitshow" socks… they have never, and will never, be worn to a lesson or a horse show, lest they prove to be true (we will ignore the fact that a shitshow has occurred on more than one occasion even without the socks being involved).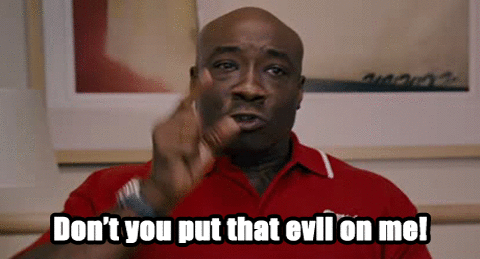 I also don't like to use anything new at a show, and if I do find myself in that position, I will touch said item to the ground. Like… new whip? It's gotta touch the ground first. New gloves, same. New anything. This makes no logical sense except in my own mind, but I know I'm not the only one that does this. And the one time I forgot to do it, I fell off, which clearly just confirmed my psychosis. It's like if the item has already touched the ground once, it won't be in such a hurry to get back there again? I don't know, I can't explain it because it's not logical. I know it's not logical, but I can't stop myself from performing the act anyway. Because, ya know…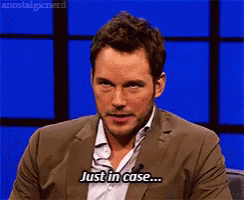 I've definitely got a little bit of the crazy in me. I feel like horses do that to most of us, sooner or later. I know the things I do are ridiculous and really do nothing but make me feel like I have some extra measure control over a situation's outcome, but just on that .000001% chance… I gotta try. I also do a lot of knocking on wood. Because horses have beaten down my soul. If luck is a thing, I will take what I can get.
What about y'all… any superstitions or rituals either at shows or at home that you find yourself doing, or "lucky" pieces of equipment/clothing? Please tell me I'm not the only one.