I have A LOT of stuff that I need to review. Like the Hylofit. And the Majyk Equipe ice boots. Those are all relatively "big" items so I'm still gathering data/pictures/more info before I'm ready to review them. I also had a lot of little acquisitions relatively recently though, so for the sake of ease and expedience I've tossed a bunch of things together here for some rapid fire reviews.
Halter Ego Perfection breeches
Halter Ego is getting into the breech game and they are absolutely bringing the fire. Their new Perfection breeches are very appropriately named, with a nice mid-weight fabric that is great for 3-season wear down here in Texas. The fabric is super flattering on a lot of body types (and I LOVE that Halter Ego uses all sizes of models – you can see how the breeches would look on someone of your similar size/body type, AND most colors come in sizes 22 through 40!) plus they have a perfect mid-rise, as well as a really lovely collection of colors. I got the gray with navy piping, because navy, and they're super gorgeous and look great with everything. These breeches come in both silicone knee patch or silicone full seat, so I think they will appeal to a wide variety of riders. This brand is very size-inclusive and they clearly know how to design a breech that can flatter a woman's body yet still be comfortable in the saddle. They do run a little bit small, so if you're in between sizes I would recommend sizing up!
Unicorn Grooming Spray
The name alone is pretty brilliant, you have to admit. Why yes I do own a unicorn, and yes he does need grooming spray! In all seriousness, Unicorn Grooming Spray is a nice, all-natural, multi-use grooming spray that I've gotten a lot of use out of over the winter. The scent is extremely mild, the spray helps lift dirt out of the coat and add some shine, and it contains a blend of essential oils with antibacterial and anti-fungal properties. I've used it to keep dust away, help with static, and to spray on any random winter skin funk that may appear. I really like that there are no crazy chemicals and it's silicone-free. Really handy "essential item" to have in the grooming kit, for sure. Plus it's a small, equestrian-owned business – my favorite kind!
Nunn Finer elastic reversible breastcollar
This is a bit of a newer item for me, and maybe not something I would typically review, as these have been on the market forever. But, Nunn Finer has them on clearance for only $35 (normally $76) so if you've ever wanted one, now is the time. It's a very simple piece of equipment, literally just an elastic piece with leather on each end, so I'm not sure you ever could have convinced me to pay $76, but at $35 I'm totally in. Nunn Finer stuff is SO well made, and so rugged, and so long-lasting, and it's made in America. This breastcollar is no exception, and I love the fact that it's reversible (two color options make it feel almost like you have two different pieces of equipment in one) with really good quality elastic – not that flimsy, easily stretched-out stuff that a lot of the cheap brands in this same price bracket have. Presto is in the horse size and it fits him well. I did buy snaps separately, because it doesn't come with them. PSA: if you're a USEA member, check your member rewards, you get a discount at Nunn Finer.
Collegiate memory foam girth
I've really been needing a bit smaller girth since I changed my saddle pad situation, and I finally nabbed one using an Amazon gift card. I didn't want to spend a ton of money, but I also didn't want something super cheap and crappy. The Collegiate memory foam girth, listed at $55, seemed like a good middle ground. I was hoping that the memory foam meant that the padding was soft, and since it's synthetic I could easily hose it off. For the most part I don't have many complaints… the memory foam IS soft, although in cold weather it's noticeably stiffer and firmer until the horse's body heat warms it a bit. If I lived in an actual cold place that might be more problematic. I like the roller buckles, and it sits nicely on both Henry and Presto. My main complaint? The brown one I got does not look at all like the stock photo of the brown one. Mine is a lighter brown, with black synthetic leather, which is… ugly. Let's be honest. Not so ugly that I returned it, obviously, but it's ugly. If I cared more about girth aesthetics I would have sent it back. And mine supposedly came straight from Collegiate, so… that's disappointing. Overall it's a decent girth and does the job, but it's hard to get super excited about something ugly.
Epona Power Shower (with Tiger's Tongue) sponge
Now THIS, I am excited about. Y'all know how much I love the Tiger's Tongues (enough that I own two and have given several as gifts), so when I saw this sponge with a Tiger's Tongue backing, I had to have it. I used it to scrub the swamp off of Presto and it was really really helpful in that particular situation. The sponge side is super absorbent so you can carry a lot of water from a bucket, and it's nice to just be able to flip it over and use the Tiger's Tongue on any particularly grimy spots. I've used my regular Tiger's Tongues before for baths and really liked how they worked, but my only complaint was that they didn't really hold water when bathing from a bucket. This solves that problem. It's more gentle than a jelly scrubber, and nice to have it all in one tool. Much love. Big fan.
All the riding tights. All of them.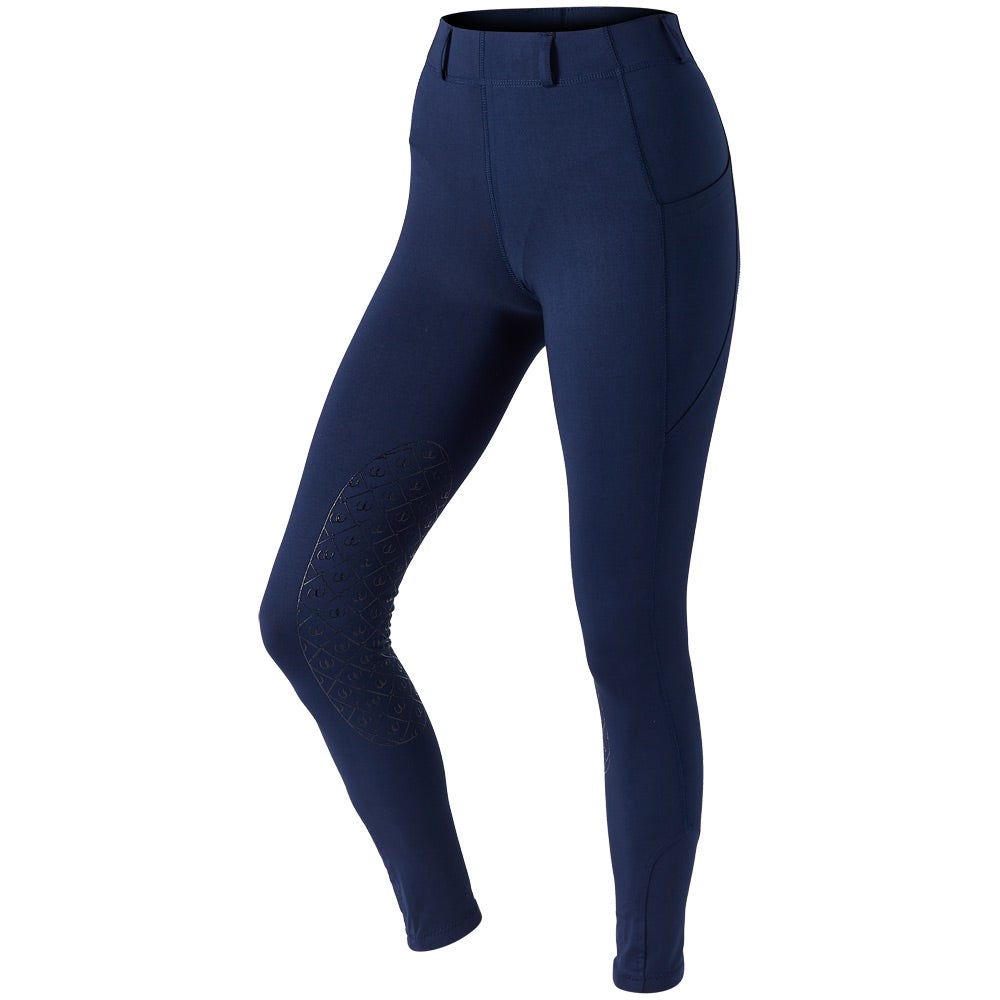 Since I got my Hylofit I've been on a quest for a decent but not expensive pair of riding tights with a pocket on the left side (you have to have your phone on the left side of your body when using the Hylofit). I took advantage of the big 60% off sale at breeches.com during black Friday and picked up a couple pairs of their leggings – the Tuffrider Minerva and the Tuffrider Bootie tights. With the discount they were both under $20, which… is probably all I'd be willing to pay for them. They're ok, but the fabric def seems a bit cheap and thin, and I have issues with the Minerva's sagging a bit if I wear them all day. The Bootie ones are better fit-wise, but of course I failed to notice that they only have a pocket on the right, so they're a bit useless for my purpose. They're kinda what you'd expect if Walmart sold riding tights. I also picked up a clearance pair of Ovation Aerwick tights from RW (I paid $29 with a code, so a bit more than the TuffRiders but def not anywhere near Expensive) and I like them a lot more. The fabric is a little bit thicker and more sturdy, and while it has a weird shine to it that I don't particularly love (and the belt loops are kinda lame), they're super stretchy/comfortable and I'm happy to wear them all day doing barn chores or riding or whatever. And they've got a phone pocket on both sides, a feature I've become more and more obsessed with as I've worn these. It's just so useful for so many things (ie cookies. all the cookies). I would buy more Ovations, especially at the clearance price. IMO they do run a bit long and small – I sized up from what the chart recommended.
Mountain Horse Opus High Rider
These were a bit of an impulse purchase from Europe (because NO ONE in the US had them) when I saw they were on clearance for only $180. I bought them a little bit bigger in the foot so I could wear thicker socks under them, and while they had a bit more break in time than my semi-custom Pioneer boots or my Tuccis, I've been pretty pleased with them since. They look nice, they seem pretty well-made, and since they were cheap I won't feel guilty if/when I trash them. They aren't quite comfortable enough to wear around all day, but they're solid schooling boots, and I'd honestly have no problem wearing them at shows either. Aesthetically I really like these more than the very popular two-tone Sovereigns which I think break up the leg a little bit, where I've spent most of my equestrian life striving to make my leg look longer. For the negatives – I do think they could/should be a bit slimmer in the ankle, there's a bit too much excess leather there, so if you want something SUPER fitted these might not be the ones. The leather is also a bit soft and not particularly resilient to scratches. So far the scratches I've incurred have pretty much all buffed out with conditioner, but I'm not sure they'd withstand a ton of abuse if you want to wear them around the barn and still have them look nice. I don't know that I would have wanted to pay the full price for them but for $180 they're a really solid purchase.
What should I review next? Hylofit? Ice boots? Breeches? I need to organize myself…