Last week I was nerding out (as one does when one is a nerd) over the USEA Convention live stream. One of these days I'll actually make it to a convention in person, but until then I greatly appreciate that I can watch everything on the live stream. They cover lots of really good topics, from nutrition to fitness to course design. And almost without fail, every year I come away with a few really good little juicy tidbits to have a think about.
This time, the first one that really commanded my full attention was the "Having and Instilling Rider Responsibility" talk. A lot of it was the usual stuff – know your horse, be prepared, work with a trainer, know when to call it a day, etc. But the part that really got me thinking was when someone mentioned level-shaming. He talked about a woman who had been incredibly successful with her horse at Beginner Novice for years, winning a lot. She was very comfortable at that level and had fun with it, and never really wanted to go higher despite everyone else pressuring her about it. Eventually she got tired of all the comments and pressure and quit eventing entirely, electing to do dressage instead.
That made me sad.
There is a lot of truth in that though, there IS this constant feeling of "what's next" and "move-ups" in the whole equestrian world, and eventing is certainly not immune. We have this tendency to say "it's just beginner novice" or "it's just novice" or "it's just training"… on and on and on. I think that's particularly true at BN and N, where it's easy to feel discounted altogether. But the truth is that (according to a statistic in another presentation) 75% of the starters in the US are at Training level or below. The vast majority is at the lower levels. I'm not sure why there's this particular lack of worth associated with competing at those levels… we wouldn't exist as a sport without it.
Not to mention that, for non-pro's, riding isn't the only thing in people's lives. It's their fun thing, their outlet, their escape from the stresses of the real world. If someone wants to show up all season for the rest of their life and run BN – why not? If they're happy at that level, and they're safe and having fun, what difference does it make if they never move up? Some people genuinely want to move up the levels as high as they can make it. Other people want to challenge themselves to be the best they can at a level they feel comfortable at and have fun with. There's nothing wrong with either approach.
Which got me thinking about the things we say to people, and the culture, and the power of our words and attitudes. I know, without a doubt, that I have absolutely level-shamed people before, albeit unintentionally. It's somehow natural to say "so when are you planning that Novice move up?" in conversation and then if the person acts hesitant we tend to offer things like "oh but it's just a few more inches, no big deal! Horses can still just trot over that!". But that's not fair at all, is it? First of all, some people don't have a desire to move up, and it's not our place to make them feel like they should. Why even ask? They're allowed to enjoy the sport however they like.
Second of all, it's rude AF to be dismissive about what to someone else is a big deal. If they bring it up and seem worried about it, why not elevate the person instead of demeaning the task. To me it might be a speed bump, but to someone else it might be a mountain (or vice versa). Words have so much power… we, myself very much included, have to be more thoughtful about how we use them, both to others and to ourselves. I never want to make anyone feel less than, or like they don't belong. Truth be told, I think every single person brave enough to put themselves out here in this sport is an utter badass, no matter what level they're running. This shit is hard.
During this discussion they mentioned that the entire point of this sport (for us non-professionals anyway) is to enjoy the time with our horses. The fact is, we're not going to the Olympics, and that's okay. At the end of the day, if you're enjoying your horse and you're happy with what you're doing, nothing else really matters. If you like the level you're at, you shouldn't have to feel any pressure to move up. And you definitely shouldn't have to feel inferior.
It's funny because I think there's something about moving up another level that makes us think we'll suddenly be taken more seriously or seen as more competent. It doesn't. I don't think I'm any more of a "legit" rider now that I have a few Prelims under my belt than I was when we were first starting out at BN. I've learned more yes, and have more experience, but… the level I show at has had no bearing on making me a better or more valid person. And truth be told, all I've really learned throughout all of this is that I have so much more respect for the person who can say "I'm comfortable at X level with this horse, I'm happy there, the horse is happy there, I feel safer there, and that's what I'm going to do, so fuck anyone who doesn't like it" than I do for the person who says "If I only we can make it to X level, it will mean I'm a good rider or people will think I'm worthy".
One quote that stuck out to me in particular was "knowing what you and your horse are comfortable with, no matter what level it is, doesn't make you a terrible rider, it makes you a good horseman".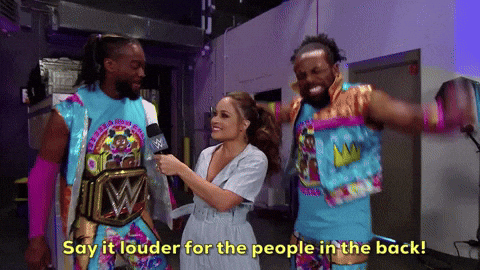 That really could not be more true. When I think of the people I admire most, it's not because they're successful high level riders, its because they're great horsemen. They put the horse first, and they know themselves, and they own who they and their horses are. When I think of these people, they range anywhere from low level dressage riders juggling a business and a family to advanced level eventers that do this full time. What level they compete at has absolutely nothing to do with how much I respect them. So why is that "move up" mentality such a deeply embedded part of our culture? How many people ever stop to actually have a hard think about whether they're doing something because they genuinely want to, rather than because it's what's they've been made to feel is expected?
The subject gives me a lot to think about anyway. It certainly makes me consider what I say, and how it might be perceived, which in turn has made me reflect on things I know I've said in the past. It's never my place to make someone feel like what they're currently doing isn't good enough, and I certainly never want to do that. If I ever have, I apologize sincerely. No one should ever feel like they have to say "Oh I'm just running BN" (um yeah hi, y'all are literally the lifeblood of our sport) nor should they have to explain to anyone why they are or aren't moving up or when. It's entirely possible to just… let people be, and support them no matter what, and let them enjoy their horse and do what makes them happy. The pushing and the pressure and the discussions about moving up or not – that's something that should be between a rider and their trainer, certainly not their peers.
What do you think? Have you witnessed level-shaming, or been on the receiving or (perhaps unintentionally) the giving end?