1. What discipline do you ride? What would you ride if you could pick any other one?
I'm an eventer, transplanted from h/j roots. I'm quite happy with my current sport, but I guess if you forced me to switch I'd go back to jumpers (grudgingly) until I got tired of it again. Someday I'd like to try the western equivalent of eventing – Reined Cow Horse. It's cutting and reining and working cow horse combined. I don't think I'd fit in with the western crowd but it's a neat sport.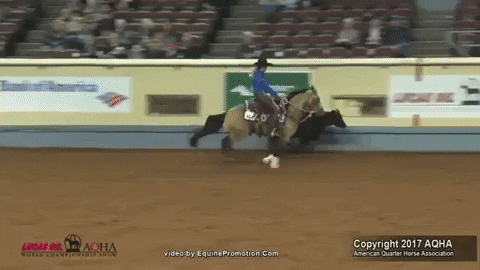 2. How many horses have you ridden in your entire riding career?
Lord, hundreds. I don't even have the faintest clue at an exact number.
3. Most bizarre activity you've done with your/a horse?
I do lots of weird things all the time. Standing on them, swimming, herding goats, riding backwards, jumping anything that will be still long enough…
4. Do you consider riding to be your outlet? If yes, why?
Definitely. As soon as I put a foot in the stirrup, the outside world just melts away. It's just me and the horse, in the moment 100%. That's a rare thing in this day and age.
5. Have you ever read horse-related magazines? If yes, which one(s)?
A lot when I was a kid, pretty much anything I could get my hands on. These days the only physical magazine I really read is US Eventing, since it comes with my membership and has stuff in it that I'm interested in. I get the USEF magazine too with my membership but almost never read it.
6. Most memorable advice given to you?
This goes back to my teenage years, but I still vividly remember it. I was having a problem where I would make one mistake, say a chip at an early fence on course, and then just completely fall to pieces, with things snowballing to complete shit. My trainer said (and I paraphrase here because this was like 20 years ago) "Look, when you've made a mistake, you've made a mistake. It's in the past. You can't change it. But what you can do is leave it in the past, sit up, kick on, go forward, and make the rest of it better. Everyone makes mistakes, it's what you do afterward that matters. Don't let one mistake be your undoing.". Not only is it true in riding, it's also profound life advice.
7. Did you ever collect Breyer horse models or similar?
They were expensive so my mom usually bought me the cheaper, smaller Grand Champions, but I did have two Breyer horses that I loved dearly. One was Double Take, the morgan (my favorite breed as a kid), and the other was Secretariat (always been a TB and racehorse fan). They were both early 90's versions.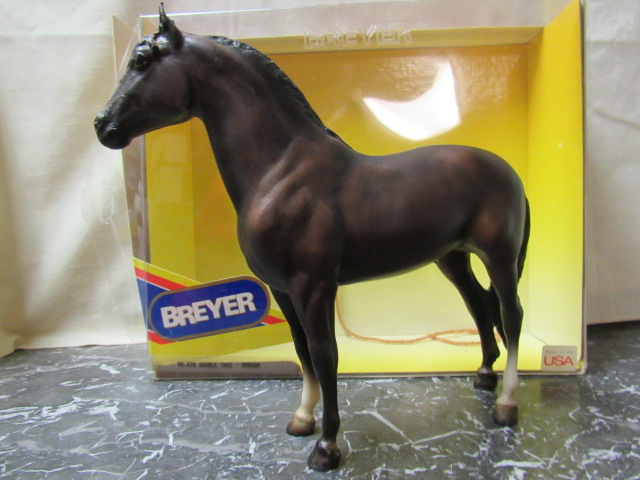 8. Favorite "celebrity" horse?
I'm assuming celebrity means not sporthorse but famous for some other reason? I can't really think of any except Patrick the Mini horse, so let's go with him.
9. If you could spend a day learning from any horse person (past or present), who would you choose?
No hesitation, Ingrid Klimke.
10. If you could ride in any international arena in the world, where would you choose?
Hmmm. I'm not really one of those people that gets excited about "hallowed ground" or big atmosphere so there aren't any arenas that immediately stand out to me as being super exciting. I guess I'll say Hickstead, because of the Hickstead Derby. That arena is pretty iconic.
Happy Friday, y'all! It's been a long effing week.