If you spend any amount of time walking courses with other people, it seems like everyone has certain fences they like and certain fences they don't like. Sometimes there's a good reason for it, like perhaps you tried to stick your face through a rolltop once or you fell in a ditch and thought they may as well just go ahead and bury you in there. Other times there doesn't have to be a real reason, it's just a natural aversion.
Bobby, for instance, hates Trakehners. He can't even look at one. Weldon's Wall's too. Basically anything with a ditch you can end up in, he's not on board with it… can't say as I blame him. I think he actually ended up in a ditch once, but I don't remember the whole story.
If you walk the course with me, you'll notice there are certain things I really don't make eye contact with. While I don't mind trakehners, like Bobby I really don't like Weldon's Walls. Horses tend to jump them great, but there's something about combination of the width, the height, and the depth that has me wanting to vomit.
The other thing that I hate the most, always, unequivocally, are the big square tables. Especially with a square front edge. I can't help it, I always imagine a horse catching a knee and flipping over it. Also they tend to be stupid wide, which my stomach still has a bit of trouble processing. For some reason adding brush to the top of it does make me like it more though, hoping it will help encourage a little more lift, even though it makes it look even Stupid-er Big-ger than it already was.
Those aren't the most logical jumps to hate, really. Horses tend to jump them both really well, and you can just keep galloping forward to both and jump them out of stride. There's nothing technical or tricky about either of them. My brain knows this, but it still doesn't stop me from hating them. Logic doesn't apply.
Also not the biggest fan of upbanks after I tried to kill myself on one at Chatt. I feel like pretty much everyone has a "falling up the bank" story sooner or later. I would rather jump down a bank a few dozen times than jump up it once, to be honest. I still clearly remember the show when there were 3, count em THREE, upbanks on course. Shudder.
For stadium, I cringe hard every time I see a big square oxer as the first fence, especially if it's off of a long approach. Come on guys, I have a hard enough time with stadium already, throw me a bone.
On the flip side, there are certain jumps that I really love, also probably for no real logical reason. You can make a rolltop as big and wide as you want, and I'll still jump it. I dunno why but that nice curved top just seems so inviting – in contrast to the sharp ugly death edge of a square table.
I also really like anything with a dropped landing.
If the ground falls away quickly on the landing side, or if the landing side is significantly lower than the take-off side, I love it. I have no actual reason for this except that I think they're are super fun. It's like WHEEEEE jumping down into the abyss. Extra bonus points if you're landing in water, because splashing. Duh. Same goes for jumps IN the water.
I like brush too, because I can say to myself "the brush doesn't really count" and ta-da, the jump is instantly smaller.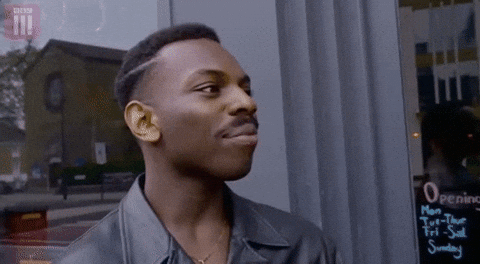 What do I like in stadium? I dunno, whichever one is the last freaking jump.
What about you? What types of fences do you love, and which ones do you want to burn to the ground (not that I've ever actually imagined doing that to a Weldon's Wall or anything…)? H/J people, this totally applies to you, too. Let's talk about how not logical our brains are!