Not as dangerous as Black Friday, but still… today is the day that a lot of Memorial Day sales go live, including Riding Warehouse.
This would be more exciting if I wasn't in a bit of a self-imposed spending freeze at the moment. Between the new boots and the Burghley tickets/airfare and a few smaller things I bought during the pity party I threw for myself at the beginning of the month, I need to chill. Which is sad, because I've been living for that Wish List feature lately, adding shit to it like it's my damn job.
Yeah ok, maybe I have problems. Nothing a cool 2G's wouldn't fix, though.
That Schockemohle bridle might be the death of me if I try to resist it for much longer. The whole "buy a Schockemohle bridle and get $50 off Schockemohle reins" promo they're running right now isn't helping. I so can't afford a new bridle right now though, nor do I need it. Although technically if I start showjumping Henry in a bit again, another brown bridle would be nice to have…
Shoot, I just realized there aren't any breeches on my wish list. That can't be right.
ANYWAY.
While I won't be splurging and buying anything fun, I do need a few of the basic essentials for the boys, like magic cushion and poultice and fly spray and salt blocks. I also anticipate needing some new tack room organizational items for the new barn, since we'll have a much smaller space, but those purchases will have to wait until after we move and we see just how much condensing we have to do and how much space we have.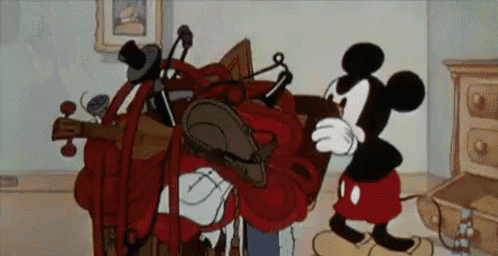 Schneider's has a lot of good racks and bags and stuff that are on sale right now too… if only I could decide what I might need. I have SO MUCH SHIT for two horses. How do y'all store your blankets and stuff, Rubbermaid bins? I think I could fill two or three big ones. Not to mention all my med supplies, horse boots (it's possible that I've got like 10 sets), and tack. I have a whole drawer full of just bonnets, for crying out loud, and I regret nothing. Having an entire corner of the tack room to myself has been nice, though. I can't believe we're only about a week away from the upheaval. Just the thought of moving everything fills me with dread. I'm ready for the fresh start though, and to have a functional arena to ride in. It's just the actual moving part. Ugh. Guess this would be a good time for a clean out.
Anybody have their eye on something during these sales? A new bridle or some LeMieux pads (anyone tried their breeches yet?) or a new helmet maybe? The new dark brown Mountain Horse boots? A bargain-hunting extravaganza through the clearance section? Let me live vicariously through you…