Somehow the weather gods were with us at Pine Hill on Saturday, because we majorly dodged a bullet! While Austin was getting 3-4″ of torrential rain and flooding, we only got a couple of very brief storms. Aside from two lightning delays, it wasn't enough to impact the show at all. And really, I think the little bit of rain made the footing perfect.
It was VERY humid though, which concerned me a little. It was warm enough to make the humidity a little miserable, especially in the morning before any kind of breeze picked up. Since my horse doesn't handle humidity well, and we had a very long day ahead of us still, I opted to keep the dressage warmup a bit light. Ha.
Ha.
Ha.
The first half of the test was ok. A little tense, a little behind my leg, but not awful.
And then it started raining, which coincided with exactly when our canter work started. That was the excuse he'd be waiting for. So began the rodeo. He never actually bucked but his hind end bounced like a basketball through literally all of the canter work. If I put my leg on, it just bounced higher. The tail was spinning like a helicopter (I'm assuming for extra lift?) and I could practically hear Henry's evil cackling.
By the second canter loop I couldn't help but start laughing. What else do you do? There was no salvaging that. He even spooked at A as we came up centerline at the end, like he'd never seen THAT before. Real nice. Much grace. So dressage. And that's how we got our worst dressage score ever, with a 40. But hey, there are worse things than having a horse that feels a bit too full of himself to dressage. I just could not stop laughing at him the whole way back to the barn.

Jokes on him, he has to go to a show this weekend and do ONLY dressage. HA.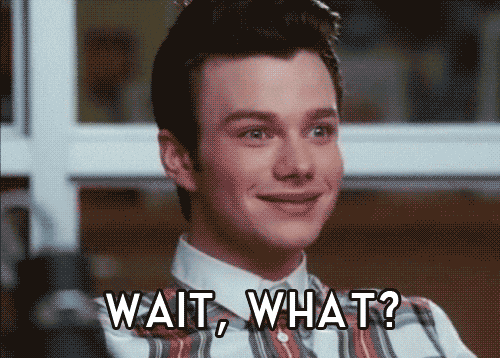 I only had an hour between dressage and stadium, so I pulled his tack off, stuck him in his stall to pee (and he peed A LOT, which made me wonder if that contributed to all the bouncing…) and drink some water, then ran down to stadium to look at the course one more time. This was our first time having both a triple and a double combination in stadium, but the only jump I was really worried about was the big square oxer at 6. It came off of kind of a weird turn and looked a little big, and have I mentioned I hate square oxers? Surely you can see where this is going.
I should also say that the ground at home had been so hard for the past couple weeks leading up to this show that I wasn't able to jump much. Henry has literally been living in Magic Cushion, and I jumped maybe two fences that were of height and maybe 10 total. We haven't had a stadium lesson since before the last show, in February. We were definitely rusty, and rusty isn't great for either of us when it comes to stadium.
The rain stopped by the time I got back on, and Henry warmed up great. The issues we had in stadium warmup last year seem to be resolved (knocking on wood) thank goodness. I went in the ring focused on getting the job done, and not feeling too terribly nervous. We had a rail at 2, a big vertical, where I think I just didn't keep his balance rocked back quite enough. It doesn't take much for him to pull a rail at Prelim, so millimeters matter. The turn back to 3 was fine, and I was actually really happy with how 4 and 5a/b rode. 4 was another tall vertical off of a tight rollback turn, so lots of potential to mess that one up, but we didn't. Then it was around to 6, the big square oxer. In all of my carefulness to make a good turn, I really ended up hanging out a bit too far, and then the distance was long. I had to ride up to it quite a bit, and while he cleared 6 with room to spare, we landed with WAAAAAAYYY too big of a canter and I didn't react quick enough to put him back together in time to make the striding work. That resulted in a gross yucky half stride out, taking the rail of the vertical with us. 100% my fault. Not a good ride into that line at all. I overthought that fence, for sure. Lesson learned. Maybe.
The rest rode well, although he did tick the front rail of the oxer out of the triple. I was happy with how I rode that line, so oh well.
Aside from my mistake in the line from 6 to 7, I was happy with it. That was the only real oops. Mostly though, I was pleased that Henry felt so confident at everything. He was looking for the next fence and taking me there (albeit sometimes a little bit too enthusiastically). The size of the fences are much more comfortable for both of us now, and I'm glad that we could make a mistake and keep going like nothing happened. I'm getting a lot more confident too. And honestly… I was kinda just thrilled to have our first two recognized Prelim phases in the books. I just wanted to get it done without doing anything monumentally stupid.
After that, it was time for the good stuff! Cross country recap tomorrow…