This all started last week in a group fb chat, where we were brainstorming to figure out a barn name for Hillary's new horse. I started putting the various suggestions into the GIF search bar, which led to some hilarious results. Hillary posted about the process, with accompanying GIFs of course, and challenged us to play the GIF name game with our own horses. Challenge accepted! Because the GIF's for my boys were both hysterical and extremely appropriate. Who knew that GIFs could be such an accurate predictor when it comes to names?
For Henry, the first one that popped up made me laugh way harder than it should.
That's a very happy vacuum snorting coke. And anyone who's seen Henry's cross country face knows that this could definitely be what he's doing back in his stall before I come to tack him up. In fact, I often call him a coked out dolphin. This is pretty close.
The result from his registered name, He'salmostsweet, is just as appropriate. He IS sweet sometimes, but he would take serious offense at being called that.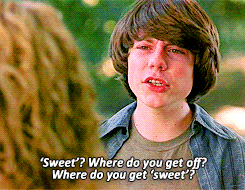 His show name, Happenstance, returns a few different ones, but this is my personal favorite.
If those don't sum Henry up perfectly, I don't know what does.
As for Presto…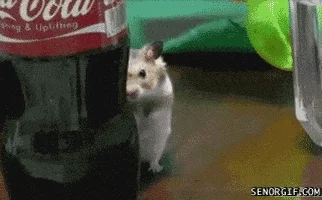 HAHAHAHAHAHA. Probably correct. I'm sure he's got some terribly naughty idea brewing in that little baby hamster brain of his.
His registered/show name, Like Magic, is an accurate representation of his hair, if nothing else.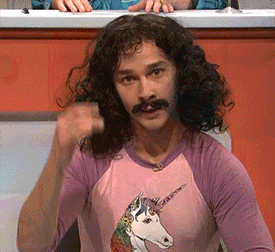 Who knew that GIFs were this accurate when it comes to names and personality???