Yesterday Eventing Nation sent out an email blast about the Goresbridge Go for Gold Sale, a big sporthorse auction that takes place every fall in Ireland. It's an "elite" sale that has had a lot of top horses pass through it, so on one hand it's really fun to look through the catalogue (well, ok, IF YOU'RE ME it's really fun) and see the horses and the bloodlines and try to guess which ones might make it to the big time someday. On the other hand, it does make me cringe a bit to see a big American publication openly encouraging people to go overseas and buy horses there, when we have so many nice horses being produced by breeders right here in the US. Can we throw a bone to the US eventing breeders and young horse producers sometimes too? If we want nice horses produced here, we have to buy the nice horses that are produced here, y'all, and we have to pay the same money for them that people are ever-so-willing to fork over for an import. You know what would be nice, EN? An ongoing series of articles featuring American breeders and breeding programs. Just saying.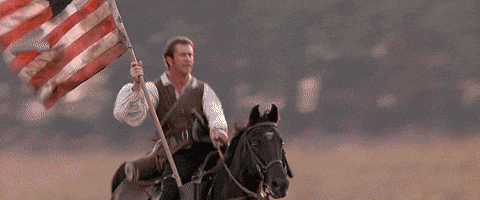 Granted, that still doesn't stop me from clicking through the Goresbridge horses, watching their videos, and looking at how they're bred. If I'm picking a favorite to take home, it's lot 21, Emerald Emoe. Reasons? Because I'd want a mare, already started o/f, that looked nice enough to have potential but not SO athletic that I wouldn't be able to ride it. Plus a good pedigree.
But if we throw pretty much all of those criteria out, then I'll order up lot 47, Jordan Cobra.
Fun fact, I'm such a creepy person that I've stalked his sire Cobra (who lives in the UK) extensively and even asked his owners if there's any frozen semen available for US export. The answer is no, there isn't. That doesn't mean I won't stop asking.
But anyway, Goresbridge window shopping aside, I'm back to the issue of encouraging people to consider shopping American more often and with more enthusiasm. The first part of that, I think, is breeding more of these Goresbridge-quality horses, right here in the US. There are a lot of parts after that, like promoting the breeders, getting the horses to the right people to produce them, making it easier for people to FIND the horses, etc etc. But it all starts with getting the horses on the ground.
For those who don't know, my friend Michelle at Willow Tree Warmbloods has recently purchased two really nice broodmares for the eventing side of their program. It's possible that both of these mares were my doing and I absolutely regret nothing. In case you haven't noticed, it's totally Michelle's farm and program but I have managed to insert myself pretty squarely in the middle of everything. It's what I do. See above gif.
I already mentioned Peyton a few weeks ago, a really nicely bred (for eventing) TB mare. It's hard to find TB mares of her quality, so I'm really excited about her. A good jumping line stallion on a high quality TB mare has proven time and again to be a great cross for eventing.
And then last week a friend of mine put her really lovely Irish mare up for sale to a breeding home after a really random freak pasture accident. I jumped on that immediately, sending the mare's info to Michelle and helping her come up with ways to talk her husband into it. Luckily he's easy to convince. Or maybe he's just given up by now. Either one works for me. Anyway, this is Grace:
Henry and I have shown against her and she's an absolute GEM of a mare. So nice, incredibly talented, and with a fantastic temperament. The kind of mare everyone wants to own, even if you aren't into mares (for real, it seems like at least 50 people have called dibs on a Grace foal). And for those who haven't been falling asleep and/or stabbing their eyeballs out during my "It's in the Blood" series posts, Grace is the magical eventing combination of Selle Francais x Holsteiner x Irish Sporthorse. Her pedigree contains Quidam de Revel, Cavalier Royale and Clover Hill. In fact, her half sister (out of the same dam) Kilpatrick Duchess is the dam of Cooley Moonshine, the 6yo that was just 3rd at Lion d'Angers under Liz Halliday Sharp. For an eventing broodmare, she ticks all the boxes in a big way.
Of course, it's also no secret that there's really no money to be made breeding event horses in this country. Part of it is that for a long time people just didn't believe that an event horse was something you could breed on purpose. First they were largely OTTB's, then more "rejects" from the jumper market as we changed over to the short format. Slowly the tide has started to turn, as people realize that the same bloodlines are popping up over and over, and that certain traits do in fact seem highly heritable. That's why I think that it's so important for people who shop for these types of horses to be educated on breeding and bloodlines and what works. Top horses are rarely an accident.
But also, most people just don't buy foals, and the ones that do typically don't pay the same prices that jumper and dressage foals bring. If you're trying to make a profitable business out of a breeding farm, eventers are a really tough choice in an already really tough game. Most of the big, successful eventing breeders in this country do it more as a labor of love, usually losing money in the process. Therefore we obviously don't have very many big, successful eventing breeders.
At the same time, if we want to produce world-caliber horses here on our home soil, we have to start somewhere, and we have to support the people that are dedicated to the cause. That goes for breeders of any discipline. If we want our riders sitting on the best horses in the world, we have to figure out how to make them and bring them up and connect them with said riders, and not at a huge loss for the breeder. The French do it. The Irish do it. The Germans do it. Why not us? I have to believe that eventually people will catch on, even if it takes a long time. Again… you have to start somewhere. Really good mares are exactly the right place, and I'm excited to look at stallions and start making picks.
So while I may have fun looking at all the Goresbridge horses and picking my favorite, it also urges me to spend time thinking about what we can do to get people as jazzed about shopping American as they are about importing from Europe. Thus, we have two objectives of this post, if you choose to accept the challenge: the fun part – which Goresbridge horse would you take home (because window shopping is fun, I don't care who you are)? And the harder part – how do we get the US on par with Europe when it comes to producing and marketing top horses?