Help me, I can't stop obsessing about eventing breeding and statistics. Actually, don't help me, I am a nerd and I love this stuff way beyond what anyone would consider normal. It's expanding my own education to do these little breakdowns for big events, so whether anyone else is actually reading or not… that's ok. The more I break this stuff down, the more correlations and patterns and commonalities I find, so when I see them, I try to point them out – hence there are several mentions of WEG in this post too. And I actually already have stats for Fair Hill 3* and YEH 5yo Championships as well (lots of TB data to be had there!), but they were too much to fit into this post. Maybe I'll subject you to that tomorrow, if anyone is still awake by the end of this one.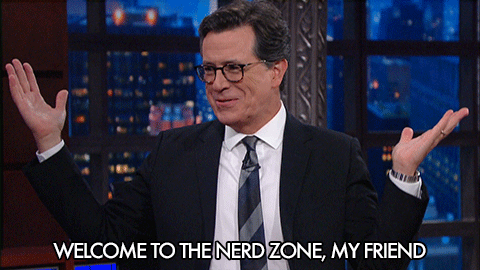 I am a particular sucker for young horse events, be it Bundeschampionate or YEH or the biggest of the big guns when it comes to finding future stars: Mondial du Lion, the World Championships for young event horses at Lion D'Angers, held every fall in France. You may have heard of a few of the past MdL competitors, like FischerRocana, Mr. Medicott, La Biosthetique Sam, Seacookie, Avebury, Quimbo, Bay My Hero, Bayano, Hans Dampf, Upsilon, and so on. An impressive amount of 4* horses have passed through Lion d'Angers on their way to the top. The 2010 7yo Championship title was captured by none other than Mighty Magic, Presto's sire (that was a pretty big year – the field included eventual Burghley 4* winner FRH Butts Avedon, Rolex 4* winner Quimbo, Rolex 4* winner Bay My Hero, 4* horse Paulank Brockagh, 4* horse Onwards and Upwards, 4* horse Qwanza, 2018 WEG competitor Carriem van Colen Z, 2018 WEG competitor Pivoine des Touches, and 2018 WEG competitor Rumour Has It). Basically, if you want to get a good look at the future superstars of eventing, the 7yo World Championship in particular is a really good place to find them.
MdL is way up there on my bucket list of events I want to attend. I was hoping it would happen this year, but alas, no dice. One of these days it'll work out and I'll actually get to France in the fall for this event. One of these days.
Until then, I can obsess over it pretty well from home. There's a live feed, there will be tons of pictures on the Mondial du Lion facebook page, and I've met a few of the horses that are competing. I saw US-bred Quantum Leap (piloted by Doug Payne) at YEH Championships at Fair Hill in 2016, where he finished 8th overall, and this year he is one of two horses representing the US at MdL. Long time blog readers have also already been briefly introduced to 3 other competitors in the 2018 field: Figaro and Max, both by Mighty Magic, and Leipheimer, by Vigo d'Arsouilles. We met all of these boys when we were in Belgium in 2015, on separate barn tours. The two Mighty Magic's are actually a huge part of the reason why I chose him as Presto's sire.
I did my usual spreadsheet (the very fact that I have a "usual spreadsheet" routine is probably weird, isn't it…) and research routine with the field of 7yo/2* horses, breaking them down by how they're bred, studbook, blood percentage, and any other interesting information. Here's how they stack up:
15 different nations are represented, along with 21 different registries. The USA has two – Quantum Leap and Irish-bred Cooley Quicksilver.
The most represented registry is Irish Sporthorse with 18 horses. However, only one of those is of completely traditional ISH breeding, with no outside European warmblood in it's lines. The other 17 are at least 1/2 European warmblood (with 7 being half and 10 being 3/4). The full warmblood parent is almost always the sire, on an ISH mare. Four of those ISH mares have full TB sires. If you want an event horse, clearly jumper-bred warmblood (particularly Holsteiner and Selle Francais) + blood + a splash of Irish is not a bad formula.
Two stallions have three offspring each in the field: Mighty Magic and Shannondale Sarco. All three of the Mighty Magic's are from different registries (one sBs, one Hanoverian, one Holsteiner). Two of the 3 are from very "blooded" dams – one from a full french Anglo Arab mare, the other from a TB x Hanoverian mare. The latter is particularly interesting to me, since that's how Presto is bred. I'll be watching Mama's Magic Way closely (fun fact – he is being ridden by Andreas Dibowski, who was also Mighty Magic's rider when he won here in 2010). As for the Shannondale Sarco offspring, all 3 of them are registered Irish Sporthorse. While Shannondale Sarco stands in Ireland, he actually has a full brother available for breeding right here in the US: Wonderboy.
Ok, ok, this is unrelated to the 7yo class, but Mighty Magic also has an offspring in the 6yo Championship, representing Canada. The same rider also has a Diarado offspring entered. Clearly we should be friends since we have the same taste in horses.
There is one horse in the 7yo's, Leipheimer van't Verahof, who is a full sibling to one of the 2018 WEG eventing horses – Fletcha van't Verahof. Both are by the showjumping stallion Vigo d'Arsouilles, out of a full thoroughbred mare.
Out of the 12 French riders entered, 11 of them are sitting on French-bred horses. If you remember back to WEG, every single French rider there was also on a French-bred horse. This is pretty standard for them. Clearly we need to be looking at what they're doing right, both with their breeding programs and with how they produce and develop their horses and connect them with their best riders.
The average blood percentage for the field is 51%.
62% of the field has the majority of the blood in their pedigree coming from the dam's side.
Much like the WEG field, Selle Francais and Holsteiner blood are overwhelmingly common among these horses. 76% carry one or the other or both within the first few generations.
Not that I'm biased or anything, but here's a video of Figaro (Mighty Magic x AA) in his last jump school before heading to MdL. Baudouin tells me they're planning on freezing a bunch of Figaro's semen this winter and that it'll be available for US import. Just saying.
Are any of these stats interesting to anyone else? Any other numbers you would be interested in seeing from this group or from the Fair Hill/YEH groups?