FEH Championships kind of took over my life there for a hot minute. Or at least the blog, because there has still been a lot of other stuff going on too.
In all of my FEH distraction, fall horse show season has totally snuck up on me. Henry and I are entered at Willow Draw this weekend, a place we haven't shown before. It's a one day event, which isn't my favorite, but I'm desperate for a change of scenery and a totally new course. I've been riding him every day but I definitely feel a little bit unfocused and underprepared. Oh well, we're gonna go do the thing anyway. I also sent off my entry for Holly Hill at the end of the month, which I'm really excited about, because I've been trying to get back there to run Training for literally two freaking years and it's just never worked out for some reason or another. Those are the only two recognized shows we're doing this fall, but I'll probably try to do some of the Pine Hill schooling shows over the winter too.
Speaking of Pine Hill, on Sunday Hillary and I went down there to volunteer. Oh yeah BTW, in case you haven't read her blog yet, Hillary moved to Austin. Sucks for her, this place is an eventing wasteland, but it's good for me because I like Hillary and it's easy to talk her into fun things. Like getting up at 4:30am and driving 2 hours to Pine Hill to volunteer, while she's got a baby with her. Baby Bea is ridiculously chill though, and she was the perfect addition to bit check.
I had just gotten back from Tyler with Presto the night before, so I was grumpy as hell at 4:30am, wondering wtf I was actually thinking by volunteering the day after FEH Champs. I literally covered Texas from one end to the other over the weekend. I was especially tired after finishing my morning job of dressage score runner. So much walking. BUT, I did finally get the last pesky little half hour that I needed to earn my Pine Hill hat. See, Pine Hill does a Rewards Program for their volunteers. In addition to earning credits for schoolings or schooling shows, you also earn cool little Pine Hill swag items. I earned my key chain a while ago, but landed just half an hour short of my hat.
And that hat is really important. Why? Because Bobby wants one really badly. You can't buy any of this swag, you have to earn it, yet Bobby has been trying to finagle himself a black market Pine Hill hat for almost 2 years now. Naturally, since he wants one so bad, I made it a personal goal to earn one and wear it every time I'm around Bobby, so I can taunt him with it. What else are friends for?
With Sunday's hours I finally earned my hat, and my volunteer hours from this next Pine Hill show in a few weeks (I signed up to scribe and XC jump judge) will earn me my belt. SUCK ON THAT, BOBBY.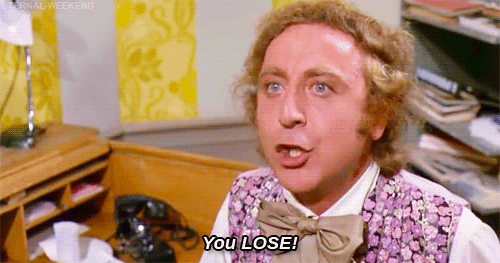 Yes, I'm extremely petty. Bobby deserves it.
I also may or may not have talked Michelle into picking up a new broodmare. In my defense, it took no actual arm twisting. I stumbled across the mare on facebook, liked how she looked, and then just about died when I saw the pedigree.
This is Peyton:
This is Peyton's pedigree:
Aside from all the usual sporty names, one stuck out in particular – her damsire Quest for Fame. He himself was an Epsom Derby winner, but not much of a racehorse sire. However, he sired a buttload of eventers. A little bit of internet stalking (ok a lot) revealed all of these offspring at the upper levels of eventing:
Some videos from the seller showed a nice big mare with correct movement, super balanced canter, an active hind leg, and a particularly smart and tidy hind end over fences. I've been looking for a couple years now for a TB mare good enough to join Michelle's string, and we finally found one. Hopefully she ends up being a good producer of eventing babies!
I think that pretty much catches us back up on what else I've been up to. Things are always busy here this time of year!