I'm obsessed with the new trailer. Like when I drive up to the barn every day and see her sitting in her spot, I can't help but smile lovingly at her… that type of obsession.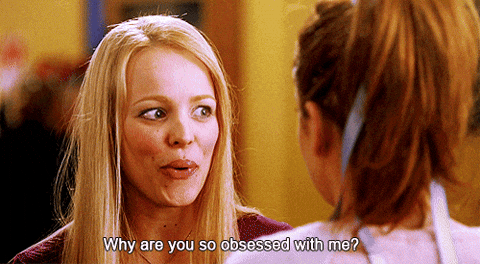 But I am admittedly a little overwhelmed with all the possibilities here. I knew from the start that I wanted to put fans and a camera system in the horse compartment, but otherwise that part of the trailer is good to go. The other trailer was essentially just a horse compartment, so I've had a long time to think about things I wanted there. But the tack room… that big, beautiful tack room… there are so many possibilities, and a whole new world.
On one hand, I know what I don't want. I don't want that space to end up having a whole bunch of crap in it. I rarely show out of my trailer, I don't need a full set of grooming equipment, sprays, ointments, extra tack or spares or whatever else. I don't want to open that tack room door and be like good god why is all this shit in here. When I go to shows the vast majority of my stuff is in my tack trunk, and that's how I want it to stay. Even if it's organized, I still don't want to have a bunch of crap in the trailer. Gridwall is out. Gridwall would inevitably end with me putting All The Things in there, junking it up, and making it into exactly what I'm trying to avoid. I do not want it to be a general storage space. I hate clutter, even organized clutter.
I also want to keep the floor relatively clear, or at least have it be quick and easy to shuffle stuff around to make it relatively clear. I ordered a little twin air mattress to take to shows if, for some reason (like extreme rain or cold), I don't want to set up my trunk tent. That might happen one night a year, if that. Probably less. But the twin mattress fits perfectly into the length of the tackroom and the width of the door opening, so I want to make it easy to clear that part out and sleep there if I need to. I also want to feel like I can change clothes, hang out, or sleep in there without knocking stuff down or drowning in crap. Right now there aren't saddle racks in the tack room, but they're on order and I already know where they'll go. That will be a decent chunk of space, obviously, but not floor space.
That said, there are certain things that I do want to keep in there, and ways that I want to maximize the space I do have. Some stuff HAS to live in there, period, and will come out when we get to shows – like the muck cart, buckets, little trunk of show-only supplies for stall setup, etc. So essentially the only things I really want on the floor are the things that will come out when we get to a show. Or things that are small, or that can be easily moved to the horse compartment once I'm parked and unloaded if necessary (the water jug, the traileraid, extra bag of shavings, etc).
I've already bought a few things, including but not limited to:
two broom grippers to put on the wall, to hold the muck fork and the broom
a folding step stool (which stores flush to the wall behind the blanket bar that I also stuck the head divider behind)
various bungee cords and carabiners, because those are always useful. (these will go in the tray on the door).
a small wall mirror (which goes… on the wall, obviously)
a rug (floor, obviously)
a hanging organizer (left wall, the big open space)
The trailer also has a built in clothing/blanket rack across one front corner, where I can potentially hang all kinds of stuff (currently I've only stuck a rain coat there). I also have 6 bridle racks, and the little leftover corner space behind the spare tire has proven to be the perfect holder for a folding chair.
All the other things I can think of that I want to keep in the trailer will fit in the hanging organizer that I bought. I'm not feeling much of a need to buy more crap to hang on the wall at this point, but maybe I'm not thinking it through well enough. Nothing on any of the trailer accessory websites is jumping out at me either. I think I might buy another fan just for the tack room though. Kinda digging those.
So, what are the most useful/favorite things that you've put in your trailer tack room? Or what do you wish you'd done differently?