I spent most of last week waffling about whether or not to enter the local Combined Test at Scissortail on Saturday. Mostly because I've been pretty distracted by Presto, and Henry's had a really light schedule since Texas Rose. We've mostly just hacked out, done some conditioning rides, and hopped over a tiny fence a few times to test the Seaver. I also had other plans for the weekend and wasn't sure if it was going to be wise to try to stuff it all in. But, ya know… I got to Wednesday and couldn't come up with a truly valid reason NOT to enter, so online I went, filled out our info, and hit submit. Done. And can I just say omg thank you for having online entering, bc that is amazing for the lazy procrastinators among us.
I entered another Prelim CT, mostly because I really wanted to do that dressage test again. It has it's challenges for us, for sure, but I love the flow of it, and the movements are a little bit more challenging. But also I knew I'd likely be the first rider of the day and could be in and out of there really early. That was exactly the case: my ride times were 8:20 and 9:25.
Despite the 30 degree overnight temperature drop, Henry warmed up well. I've been asking him for a lot more lately as far as quality of gaits go… more push, more carry, more impulsion. It does require effort and focus on my part, he's quite happy to plod along in a short little trot (and sometimes I seem quite happy to derp around and let him), but he's also got better gaits in there if I do my part to bring them out. Caveat being that he's actually relaxed enough to let me put my leg on and ride him, which sometimes is not the case at shows.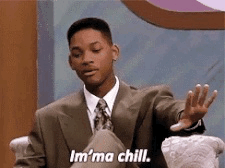 This time he was good though, and I thought the test went really well. It was not brilliant, but it was very consistent and he was obedient. The 10m canter half circles back to the rail are still quite challenging as far as keeping him balanced, we need to work on that more. For the right one I was able to hold that counter lead for the last few straight strides before the trot transition at the letter, but for the left one (at the end of the test) I just couldn't keep it and he plopped back into trot a stride too early. The medium canters were a lot better though – not as balanced as they should be, but we actually WENT. I'm so tired of the comment "show more difference" on the lengthenings in the Training test, I was determined not to get it this time.
The test was good enough for a 35, which is actually the best score we've ever gotten at this venue because they always bring in REAL dressage judges. There is no soft schooling show scoring happening here ever – the scores are always on par with what I get at recognized. I really appreciate that a lot, because it gives you a way better idea of where you truly stand. All of our scores were between 6 and 7, which I thought was 100% fair, and the comments were totally on point too.
After that I stuck Henry back at the trailer and went to walk stadium.
This is where it's extra awesome to be the only person in your division, because I was able to ask them to set the jumps a bit soft. We hadn't jumped a course since Texas Rose, and we haven't jumped anything of height in a couple months. Plus I was trying out a new bit, or rather – lack thereof. I wanted to see how he went in a mechanical hackamore, which I haven't ridden him in for a few years. This venue is always super accommodating, so they had no issues with setting most to Training height with a few Prelim sized fences thrown in. I cantered a couple laps of warmup, hopped over the vertical once and the oxer once, and then in we went.
Henry was actually really good. I felt like he was coming off the ground better, using his body better across the entire arc of his jump, and I was able to keep him in front of my leg much more easily. I had to whoa a bit in both lines and he immediately came right back, no problem. For our first test run in the hack, I was pleased. I am rarely pleased. And we FINALLY got a clear round! It's been too long.
It was a good day, and we were out of there with a blue ribbon and a gift certificate (I'll say it again: being the only person in your division is awesome, how can I make this happen more often?) by 10am. Can't beat that. I really appreciate these local venues that are willing to take on the headache involved in putting on schooling shows. For less than $50 and just a few hours of my time, it's so nice to be able to get these miles. And the organizer is always so accommodating – she wants everyone to come away with a good experience, no matter what. I wish we had more places like that. They are few and far between around here.
I think maybe for next month's show it'll be Presto's turn… he can go spend the day screaming at all the commotion and taking in the sights. Unless I can recruit a ground person to come with me, then maybe both boys can go? We'll see. I'm sure it'll be another last minute decision on my part, that's just how my life tends to go.