I know lots of you are waiting with bated breath to hear all about Presto's homecoming and how he did with Henry. Unfortunately those plans went awry, Michelle had some vehicle issues, and Presto did not make it to our planned meeting location in Abilene.
Luckily it was nothing crazy or traumatic, he never actually left home. And to be honest I was almost a little relieved to be able to leave the show and drive Henry home instead of 4 hours west and then an additional 4 hours southeast. I'd been so anxious about the logistics of that trip, I'd been having trouble focusing on the show.
Unfortunately now I don't really know when he'll be home. There's a chance it could be this week but if that doesn't happen, my schedule is super packed for the next several weekends and Michelle is only a couple weeks from the next foal being due. It's a bit challenging to find the time. And if he doesn't make it home in the next week or two, that means probably no Future Event Horse classes for him this year either.
Everything is ready for him at home though… his stall is set up and his feed has been purchased and is waiting on him. Speaking of feed, I won The Roaming Rider's first quarter Volunteer Challenge, and part of the awesome prize package was a subscription to FeedXL. I promptly went in and uploaded Henry and Presto's diets to see what it thought about them, and if they were missing any important nutrients.
It thinks I'm overfeeding them a bit (neither of them is fat and they both get the lowest recommended amount of their feed, sooo) but all the bars are green, which means everything is within a "good" range. Henry's folic acid is a little under 100% but still in that ideal range, they say. Interesting tool. A lot of Presto's numbers look off the charts high but are still green, since there aren't adverse affects to them getting too much of those things. Basically all of that comes from his "growth" feed, even at less than the recommended feeding amount. Maybe I'm just making expensive pee, but the horse needs the calories and considering his early life, I'm ok with overdoing it as long as there are no adverse affects.  I played around with it a bit, adding and taking away different things to see what happened… it really hates all the iron in alfalfa pellets, and the only way to get the %'s lower on the vitamins was to basically give him only hay. That's not happening. Kid is scrawny.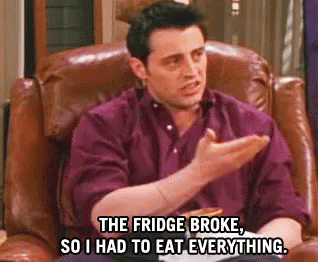 So… now we just wait and see how things unfold with his arrival, I guess. It's never a good thing when I'm feeling antsy and anxious though. Especially not when I take a quick visit to Riding Warehouse's site (WHAT, I'M JUST LOOKING, OK?) and see that they have the EQ3 helmets in stock now. And the usual coupon codes work. And shipping is free. And return shipping is free too, so if it didn't fit I wouldn't be out anything. And my current schooling helmet is past it's replacement date.
This is bad.