While I was getting all caught up on the Shelley Browning controversy over the weekend, I totally got sucked into the live feed from Del Mar. I am not a DQ, I don't go to dressage shows, I don't often watch much of it (love y'all but I'm an eventer, you cannot thrill me), and I definitely don't know what's "fashionable" in that world. Every discipline has it's things, and I'm pretty familiar with the h/j world, very familiar with the eventing world, but admittedly 100% out of touch with DQ's. Except for the stuff I see on Instagram and now what I saw during the less than an hour that I spent watching the Del Mar live feed. But that little bit of exposure has left me with some questions.
First off: patent. Explain. Surely that stuff gets scratched easily, right? Yet there's patent on bridles, patent on boots, patent on saddles… I know I've even seen it on horse boots and saddle pads before too. Does it just stay shiny forever? Do you have to care for it with kid gloves? What does it look like as it ages? BURNING QUESTIONS. Prior to this trend I thought patent was always something that looked super cheap, like a pair of platform Sketchers from 1998. Is it the shininess factor that we're going for here or am I missing something important? I need to know these things.
Kind of related to patent but not necessarily – those stiff, fat-ankle tall boots that makes it look like everybody's got cankles. Can you walk in those? Does it feel like your leg is in a cast? Why the cankle look, don't we spend the rest of our lives trying to prove to the world that we don't have cankles (ie skinny jeans)? H/J people go the extreme opposite direction and cover their lower legs with the tightest-fitting, thinnest calfskin possible, so everyone knows exactly how skinny their legs are. I personally lean that direction too, because my legs are thick enough without putting a big ol' cankle boot at the bottom. Are dressage boots less fitted for a reason? Explain.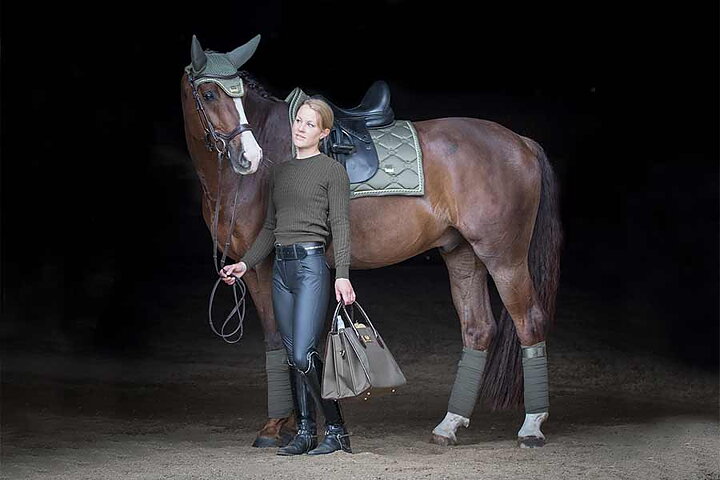 According to Instagram, matchy sets are The Thing. Especially Le Mieux and PS of Sweden. The bonnet, the saddle pad, the polos… all the cool kids (I think?) are doing it. Usually with exercise bandages underneath and some skeepskin lined bell boots. I can barely manage the one schooling pad and one half pad per saddle situation that I've got going on, and they're all white. Same with my one set of polos – white. Because white goes with everything and I don't have to worry about it matching. I can match for shows, but that's about the extent of my devotion. These are all schooling outfits that y'all are doing though. By my count there are well over a dozen different color sets just from Le Mieux alone, so do you just pick one and stick with it or do you have multiple color coordinated outfits? Where do you store all this stuff? Do you have to always plan your own outfit so that it doesn't clash with the horse's? What happens if you mis-match things, are you automatically DQ-d from DQ-land? Y'all realize that extreme matchiness is tip-toeing dangerously close to eventer territory right? Just checking.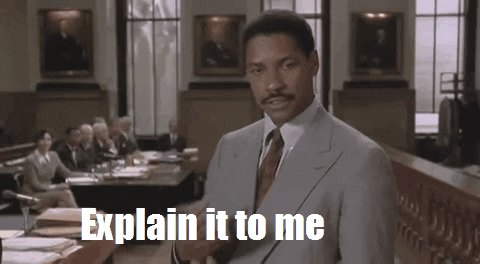 Ok, dressage folk, educate me! Tell me the reasons behind your ways. What's cool, what's trendy? Clearly I will never be, but I still want to know.