Am I the only one who's bank account starts looking a little ragged in January?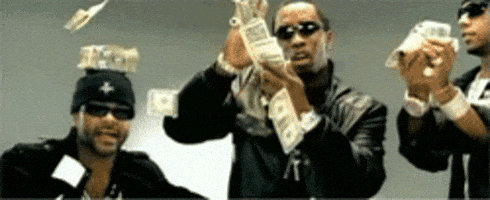 Christmas is always a bit of a blow. Especially because my job doesn't do end of year bonuses, they do profit sharing, which (if we get it at all) comes at the end of January. Ya know… after you need it. Christmas has always been there though, and always makes a dent in the wallet. Not exactly unexpected. Yet somehow over the last few years the stars have aligned in such a way that A LOT of my other expenses seem to hit somewhere in December or January too.
First there's the truck and trailer registration renewals – both due in December. With that comes the truck inspection, and I usually tack on an oil change while I'm in there because let's face it, I put so many miles on that truck that I basically always need one. So kiss a couple hundred bucks goodbye here (assuming the inspection doesn't find a problem that requires even more money to fix).
Then of course there are all the membership fees. USEA, USEF, and GHCTA for me. I did USEA in November, hoping to get a jump on the pain, but I haven't done USEF or GHCTA yet. Bye $95 to USEA (membership plus $10 study donation). USEF and GHCTA can wait a little longer because for real I just don't even want to think about giving more money away right now.
There's also my USRider membership… I've never actually had to use USRider's services yet, but I haul a lot, I usually haul alone, and I have an old trailer. I feel much better having it. Go ahead and tack on another $150 that's due by February.
Henry's insurance needed to be done, so I'm currently waiting on the invoice for that. I got a pretty good rate thanks to Blue Bridle, but still. There goes hundreds more dollars.
His shots, coggins, and teeth are due in January too. And technically his SI injection, but he feels pretty good right now so I'm opting to play it out and see if all the strengthening exercises we've been doing can help him go a bit longer between injections. Shots/coggins/teeth are expensive enough on their own, so throw a few hundred more into the fire. Oh, and I'm going to ask for an Adequan prescription, so yeah, add a few hundred more.
And just because I was already feeling light-headed, Henry has decided to very suddenly present with ulcer symptoms. Like for real, this horse had zero symptoms a few weeks ago. Then he had two minor "colic" episodes right after breakfast within one week of each other, decided he was girthy, and started grinding his teeth. I'm not shitting you, all that happened at once. Of course, he is the world's least stoic horse, so all I can guess is that he's just started feeling ulcery but clearly he thinks he's dying. Because drama queen. And we all know how much ulcer meds are, right? Yeah… bye-bye to even more hundreds upon hundreds of dollars.
Plus the cat just got spayed and the corgi got his teeth cleaned. I'm thankful that our small animal vet is very cheap, because that ended up only being a few hundred for both. Still, though. Byeeeeeeee money.
Oh right, guess who's due for shoes in 2 weeks? What's another $150 at this point?
January sucks. I'm not doing this right at all.