The timing here kind of works out perfectly with these end of year wrap up posts, since it's cold and dreary in Texas and not much is happening with us. Henry update: spooky, cheeky, WILD little turd. God I love him. There ya go, you're current on his situation.
We kicked off my 2017 review posts yesterday with a few of my favorite things from the year. A lot of people also do recap posts with a quick month-by-month summary of events to hit all the key points of what went down. If you want that, I have an archive feature over in the sidebar where you can view all the posts by month. I feel like most of you who read along at least semi-regularly probably remember the general gist of what all happened though. Dunno what it felt like to y'all, but to me it felt something like this: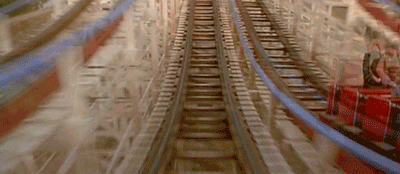 Tomorrow we can talk about my general overall feelings about the year and what I learned. Fair warning, things get heavy. But for today let's take a little bit more of a fun approach to the regular year in review post. Instead of trying to write up a summary of each month, I went back through my Instagram and facebook and pulled out my TWO very most favorite horse-related pictures per month for the year. They may or may not be the best photos in some cases, or the prettiest, but they're the ones that really sum it up best.
January
February
March (ready for the seismic shift in focus?)
April
Okay that's already two for April but I made the rules so I can break them too… one of my very favorite pics of Sadie and Presto was taken in April.
May
June
July
August
September
Oh man, September. This was a big month. This one gets 3 pics too. Sue me.
October
November
December
A year of ups and downs for sure, but luckily a lot more ups than downs. I started the year with one fantastic unicorn creature and now I'm oh-so-incredibly-lucky enough to have two. I love my boys, and can't wait to see what next year brings with them. ❤