I'm in the midst of a very hardcore "dreaming of Fall" phase right now. It probably has something to do with the fact that I spent 48 hours at a horse show last weekend sweating non-stop, consuming 18 bottles of water/Gatorade in that time period and still feeling like I was going to die. I'm super pumped for it to not be 95 degrees anymore. WHEN that will actually happen is still yet to be determined, but I'm ready. I've been browsing the New Items page at Riding Warehouse a lot, dreaming of all the things I could get when I'm no longer pouring sweat 24/7. Here are a few favorites:
I'm a big fan of riding in merino wool in cooler weather, so I'm always looking to add more of these shirts to my collection. And while typically I'm not a fan of patterns, the subdued green color of this SmartWool top makes me think it would work well with a lot of different breech colors.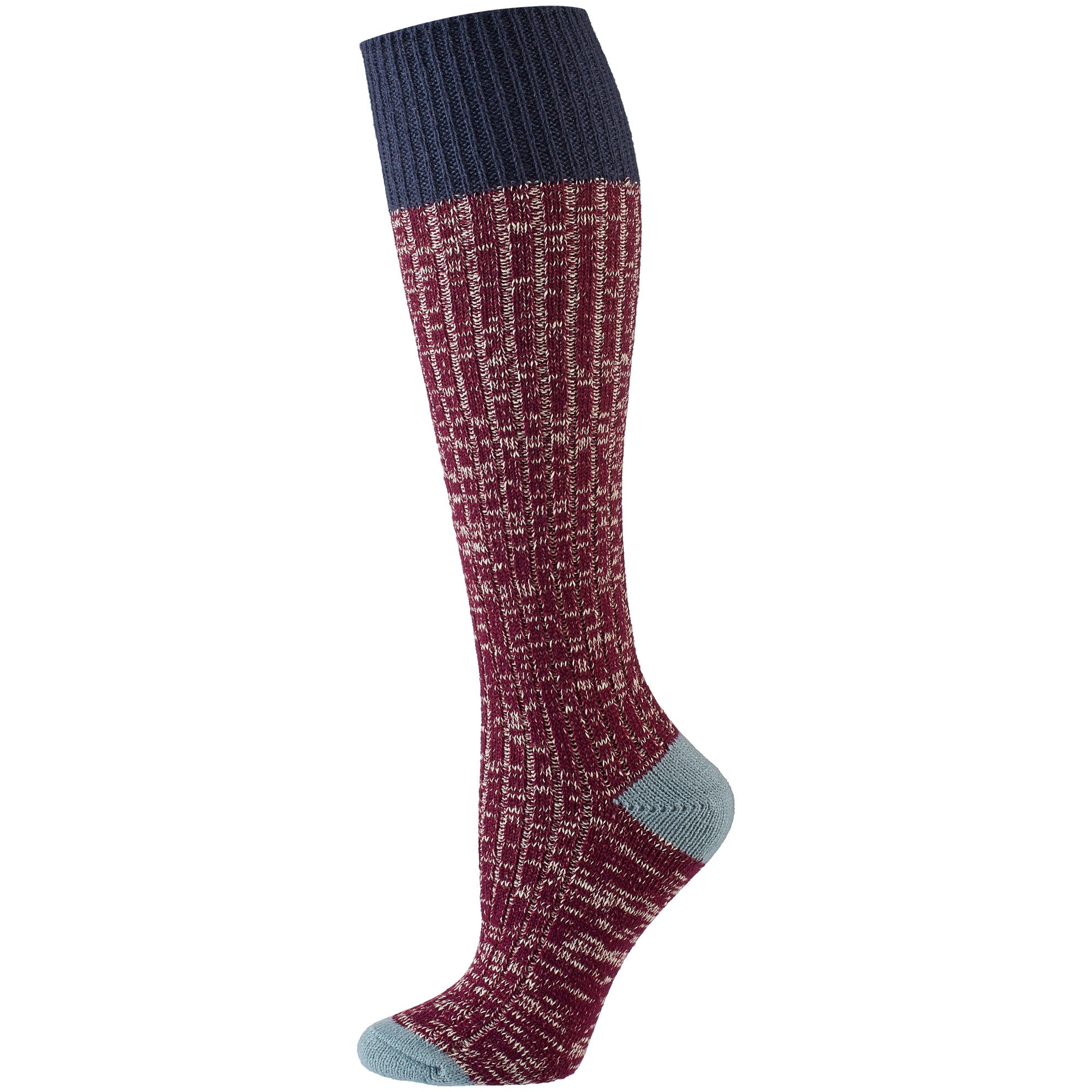 God I can't WAIT to wear cozy socks again. CANNOT WAIT. Love the colors on these Horseware socks, and it seems like they'd work equally well for riding or for lounging.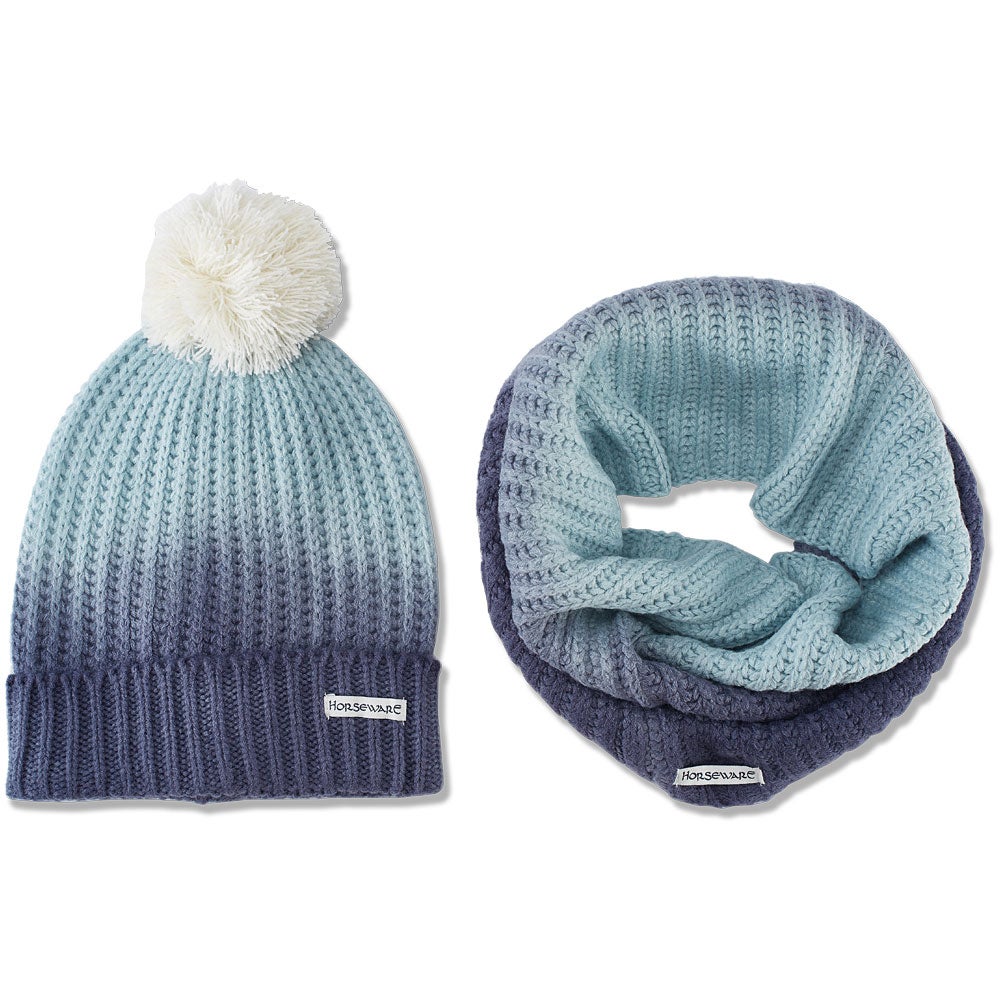 Continuing on the above sentiment, I also CANNOT WAIT for the day where the thought of putting a scarf around my neck doesn't make me instantaneously pass the eff out. Someone remind me of this in January when I'm whining about being frozen. Pretty sure I'd feel a lot less frozen if I had a cute hat and scarf set like this though. It could also work as a Christmas gift too (yeah, I went there already) at only $30.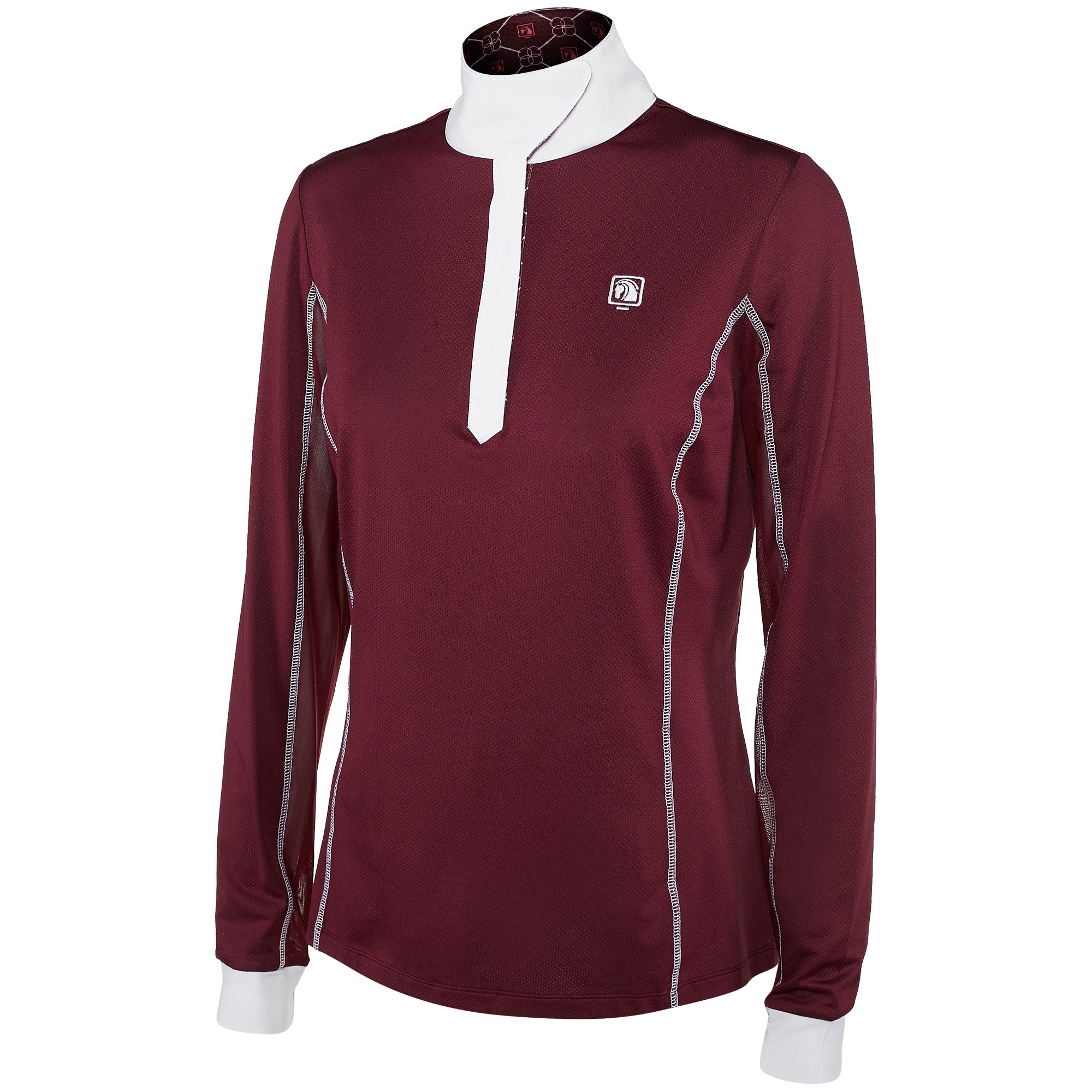 I've never really been a big fan of the wide contrasting stitching on any of the Romfh shirts, but I definitely do like the body color of this one. Super into burgundy right now (granted, it comes in navy too). I like that it still has the vents on the sleeves, because it's really never cold enough in Texas to not need some kind of ventilation when you're riding.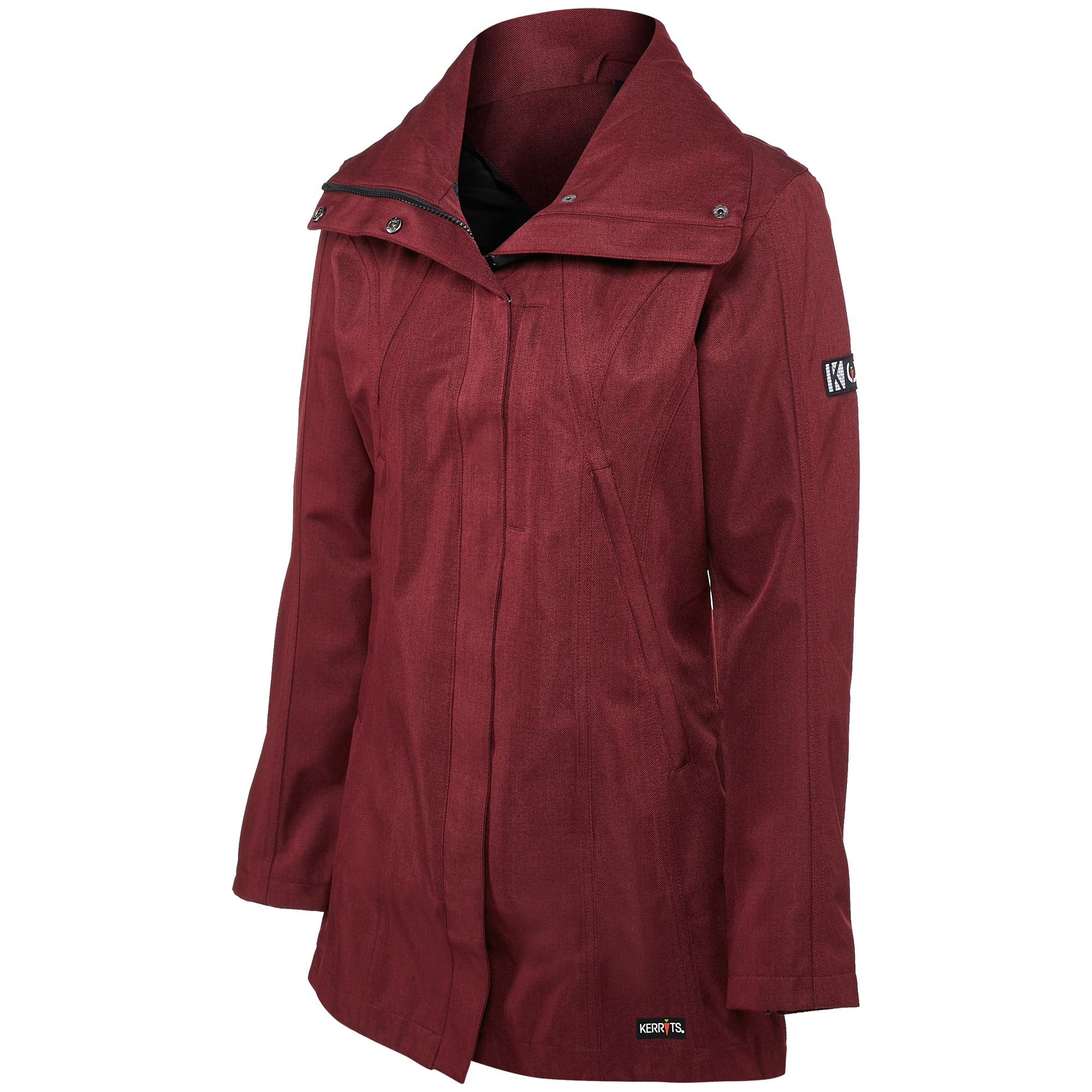 Told you I was super into burgundy. I've been really happy with my other Kerrits coat, it's very well made and well designed for riding. Everything from the split in the back to the underarm vents to the extra pockets make it a really practical addition to the equestrian's wardrobe, and this color makes it a really pretty one, too.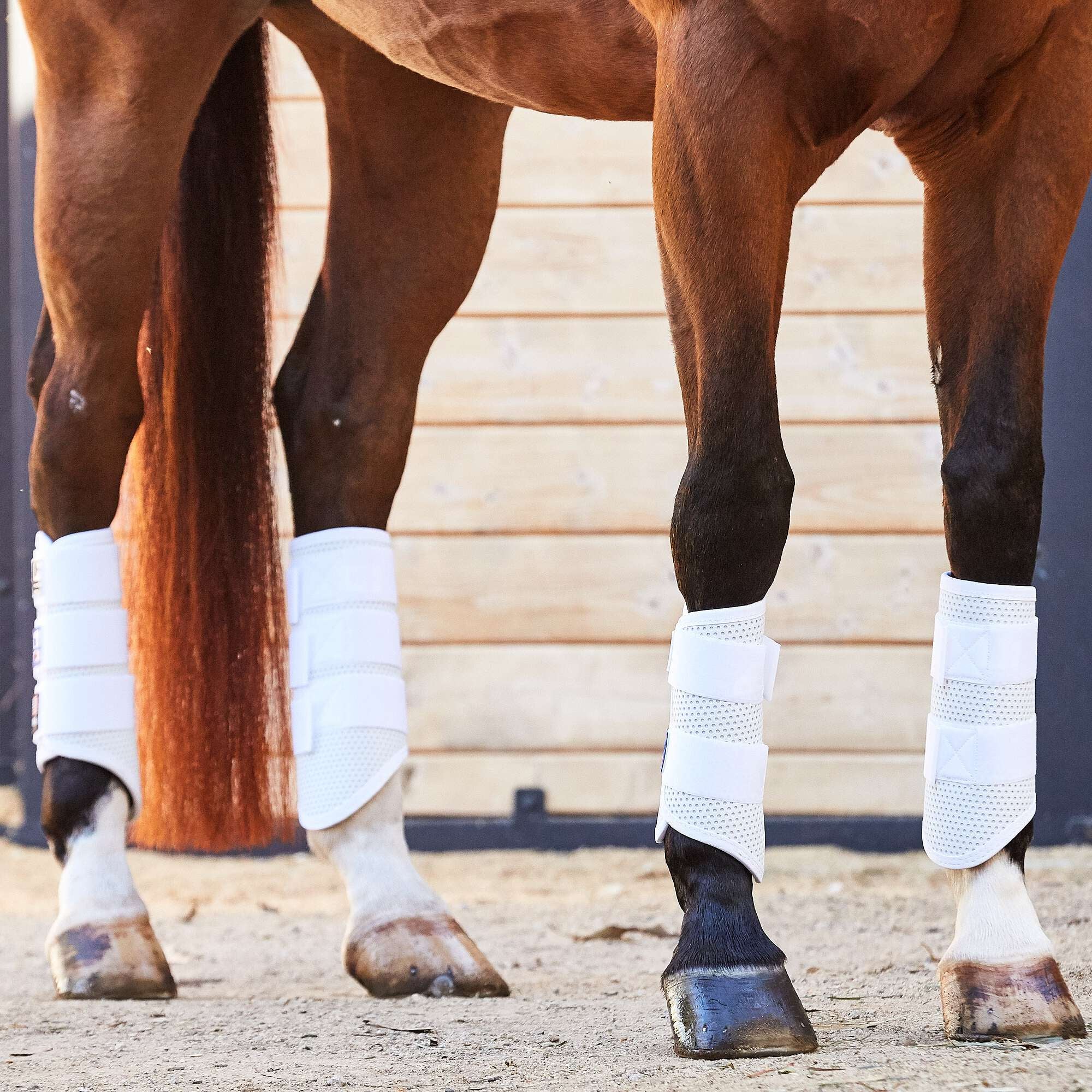 Ok so this isn't specifically related to fall weather, but let's say that your favorite white XC boots had an unfortunate washing machine accident and are now discolored, therefore you need new white boots for the upcoming show season (not that this actually happened to me or anything, though… ahem…). Now the Gen II Majyk Equipe XC boots come as a package deal, making them a bit cheaper.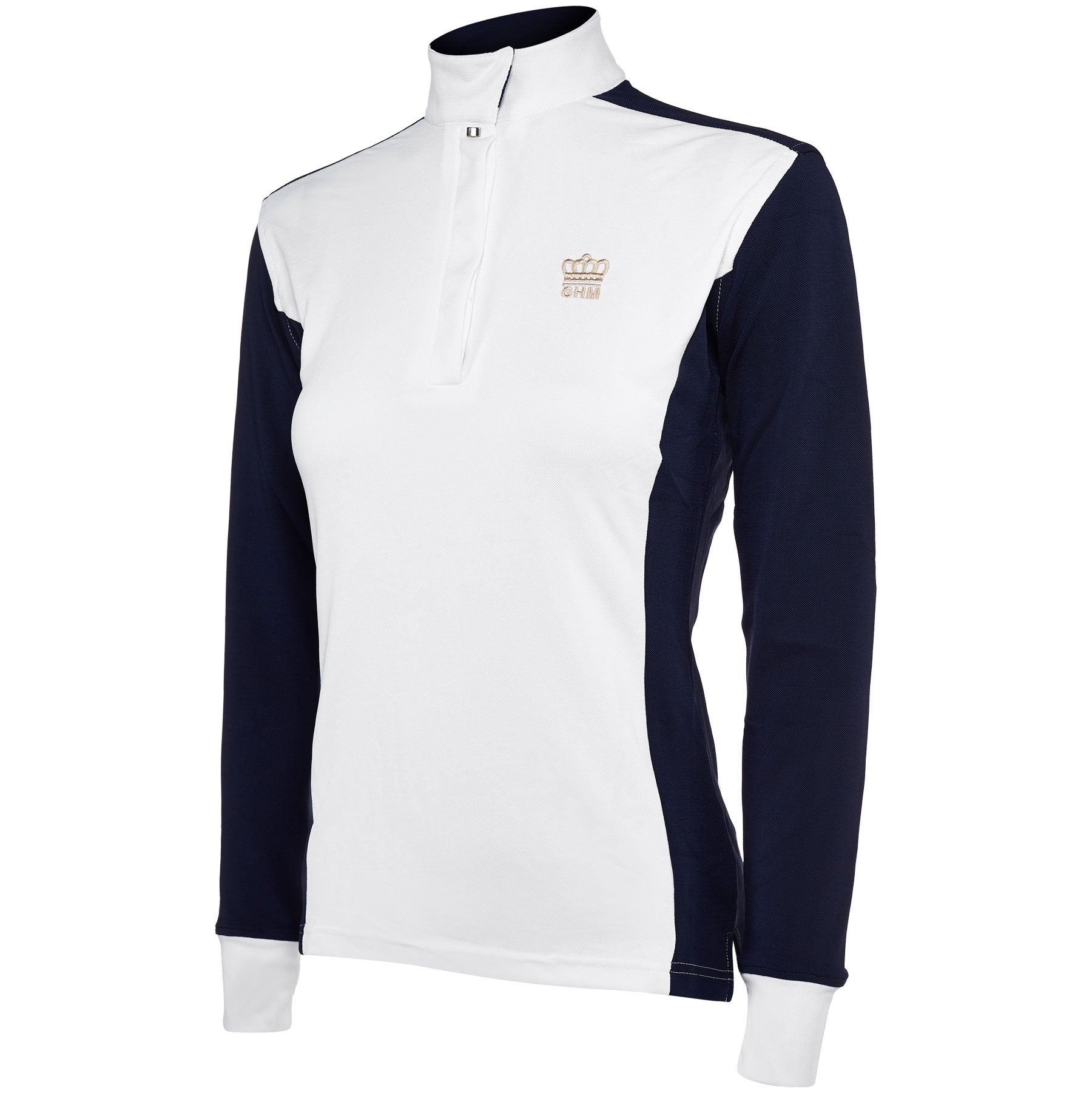 Ok I'll be honest, I spent a long time giggling at the logo on this new stuff from the "George Morris Collection". I mean… his initials with a king's crown? LOL. But regardless, this is a pretty cute lower budget snap collar shirt with colorblocking, available in navy and burgundy, that would be cute with or without a coat. It's casual enough for lesson days, but works just as well under a show coat.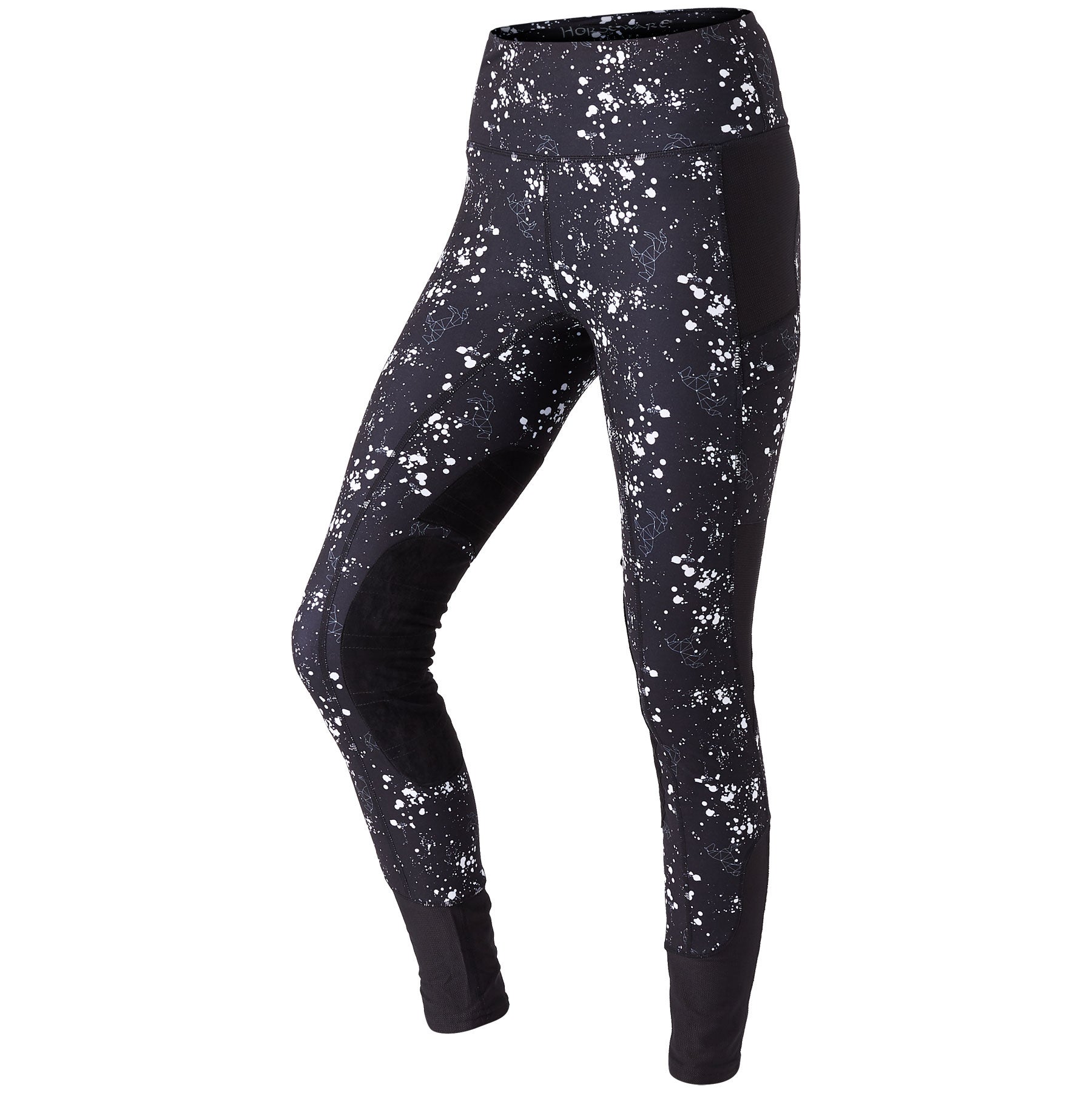 Yes, I had to follow the George Morris shirt with these bad boys. While GALAXY TIGHTS are perhaps a bit much for me personally, have you ever seen anything that screamed BEKA so loudly? I'm sure they'll have many fans. I mean, they have constellations on them AND they hold a cell phone, what more do you want? Maybe if you get lost in the woods on one of those long fall trail rides, they can help you find your way home. Or at least keep your phone handy so you can easily call for help.
Have y'all been perusing any of the new arrivals lately? What do you find yourself yearning for as the seasons change?