No, this isn't a post about Bobby, as I'm sure most of you (rightfully) assumed upon reading the title. While he IS definitely a hardcore stalker, that's not what this post is about. This post is about how I stalk certain horses and their show records/photos, and why. Surely I am not the only creepy one?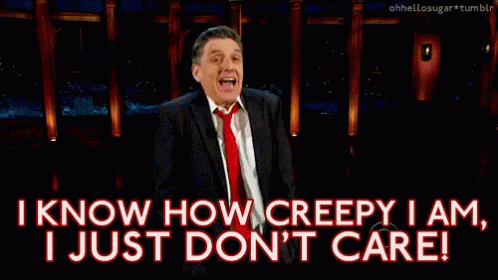 My stalking is mostly relegated to a handful of horses, the majority of which are by Mighty Magic. Two are here in the US, and a few are over in Europe. Yes, my stalking skills are international. Some of you might remember these three horses that we saw when we were on farm tours in Belgium in 2015, the ones that originally made me want to breed to Mighty Magic:
They were all young horses then, just getting started in the eventing game. I've tried to follow their careers since it seems like I "know" them a bit and have more personal interest in how they do. They were the motivators to make Presto, after all. Now they're all out there competing, and Mighty's Match (who is a few years older than the other two) is a 3* horse.
Granted, it's not as easy to stalk the European horses. Most of my updates on them come via their owners and riders on facebook (except for Mighty's Match, he's a bit easier to stalk since he's an FEI horse). It's pretty cool to see them going around now, all "grown up" and everything.
There was another European horse that I used to follow pretty closely after he won the 5yo Bundeschampionate for eventing in Germany in 2015 – Michel 233. Imagine my surprise a couple months ago when Will Faudree announced a new addition to his string, none other than mister Michel 233 himself. This of course makes him much easier and much more fun to follow, especially since Michelle is friends with Will.
They've already been hitting some 1* events this spring and he's done quite well so far. Definitely interested to keep watching that pair and see where they go, especially because Michel 233 is out of a Hanoverian dam with a few similar lines to Sadie. Pedigree-wise he's got a lot in common with Presto.
The other horse that I've been watching on this side of the pond is actually not by Mighty Magic. She's a young mare named West River, by Sadie's sire Westporte. He's advertised as a hunter sire but has made some jumpers and eventers too. This mare was fun to watch with Waylon Roberts (she won a big indoor eventing thing in Canada with him, and went through the 2* level) and now she has a new owner. They just won the 1* at Chatt Hills, and at Carolina she finished 12th and Michel 233 finished 5th. I tend to obsessively flip through the galleries on EN, COTH, USEA, and photographer's websites after the big events, looking for pictures of those two horses.
So really, all of my horse stalking is because of pedigree and how they tie back to Presto. Because what else is there to do in the first 4 years of a horses life while they're growing up and turning into show horses themselves besides dream about what they might become?
Anybody else have particular horses that they stalk? What are your reasons?