This past weekend was originally meant to be a jumper schooling show at Scissortail for Hillary & Henry and myself & Grace. But then I ended up taking Grace to the breeding farm a bit early (glad I did, last count she had about 20 follicles for them to pull for ICSI attempts!) and then that wicked cold front blew in, prompting them to cancel the show since it was supposed to be 20 degrees and windy on show morning when all the lower level kiddos would have gone. In lieu of the show, the facility was kind enough to replace it with some afternoon jumper schooling rounds and Open XC schooling, free of charge, and the photographer that was going to shoot the show offered free black background photo sessions (you just pay for whatever pictures you want edited).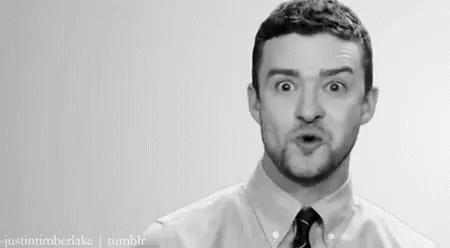 Really awesome of them to offer that – support your local show facilities! – and honestly it kinda worked out better for us anyway. Hillary and Henry could just go in the afternoon, they'd set the jumps to whatever height she wanted, and she could be in and out quickly. And then I got to thinking… hmmm… it's really tempting to get some photos done of Gemma. She's still got weight to gain and all that, but having a few nice shots of her from the beginning would be fun. I asked Hillary if it was crazy to want to take Gemma for photos, and while I'm not really sure if this is a pro or con to our friendship, she was totally down with my idea, listing several other totally valid reasons why it made sense.
So on Saturday afternoon we loaded up Henry and Gemma, and off we went on her first little adventure as a "sporthorse". She loaded in the trailer great (almost too great, she'll run your ass over if you walk up there too slow) and make the 25 minute trip like a champion. She ate her hay and was quiet and polite even when Henry made some grumpy faces at her. They were pretty cute.
When we got there we left them on the trailer for a few minutes while we went to check in at the office, and then came back and unloaded Gemma first, then Henry. This facility sits kind of at the top of a hill and there is LOTS to see – arenas, cross country, barns, horses, trailers, a busy highway… a lot of horses are a bit overwhelmed at first. Gemma definitely was a bit wide-eyed (weirdest racetrack she'd ever seen) so we just walked around near the trailer and let her get an eyeful of things. As long as she was polite she was welcome to look, or to walk around. She thought a couple times about doing a little yeehaw but with a reminder she kept her feet on the ground and was respectable about it.
The first order of business was the photo shoot. I figured if we were going to get a few of Gemma then we may as well get a few of Henry too, and it made sense to do the photos before he was ridden. We found Meaghan, the photographer, and hoofed it up to the covered arena to get the pictures. Gemma was really good at posing and seems to look cute from every angle (so photogenic), and the photographer got A LOT of really good ones. It was very hard to narrow it down from her proofs, but she made us a very very affordable package deal so we got several of her and a couple of Henry. I can't wait to see what the final edited photos look like… I think this is my favorite proof.
You guys will definitely be seeing all of them when they're done.
The photo shoot seemed to help settle Gemma a bit, and she was less wide-eyed when we went back out to the trailer. Hillary tacked up Henry and got on him, and we ventured with them towards the warmup and the jumping ring, which is where Gemma ended up spending most of her time. We stood near the warmup (and even in the warmup a bit while I set jumps for Hillary and Gemma did her best to knock them right back down with her nose), we stood near the ingate, and at the edge of the XC field beyond. If she wanted to graze I happily let her, but if she started to get antsy or upset then we just walked for a minute until she settled and wanted to graze again.
She was on edge a few times, and standing still for long periods wasn't possible, but she never lost her marbles or wound up or got naughty at all. Considering she's a 5yo TB that's been on stall rest or in a tiny pen for the past 3 weeks and at her first "show-like" experience, I was quite pleased with her. Gemma definitely wants to be a good girl, and I think that's 90% of the equation at the end of the day. Hillary did a couple classes while I videoed (with mixed results) and then she tossed on a vest and went out on the XC just to gallop a few jumps and jump down the bank. Gemma got a little more anxious when he left but never neighed or got hysterical or anything. If she can keep her feet moving she seems capable of coping, and I'm more than happy to let her do that as long as she does it politely.
Once Hillary was done we went back to the trailers while she untacked, and now that Gemma had had some processing time and seemed more settled, I tied her at the trailer with Henry. She was content to eat cookies (we went through a fairly staggering amount of cookies in a 2 hour trip between the two horses, it's a little obscene) and some hay and stand there quietly with Henry. Can't really ask for anything more than that.
We loaded them up and headed back home (again she loaded and rode home great) and just like that, Gemma's first outing is officially in the books. I think we'll try to get her out to as many things like this as we can, it's definitely good for her to start learning what shows and stuff are all about before there's any pressure put on the situation by riding expectations. We have all the time in the world, so we may as well make the most of it.
Gold star for the baby red mare (and Henny too of course… always Henny)!