I mean, if your bank doesn't contact you at some point to verify that all these charges are valid, have you even Black Fridayed?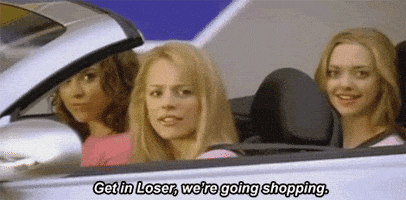 Since I'm the one that makes the big stupid giant sale list, there's really no way for me to avoid them. Especially because whenever possible I make sure to click into the site, make sure the link works, and verify the sale/details before I post it, in an effort to be as accurate as possible. That means I see A LOT of sales, which is both a great thing and a terrible thing. I've learned to just embrace it at this point. I know it's inevitable. And honestly, it is a great time to stock up on things, or splurge less severely on something you've been wanting.
I tend to prepare for Black Friday weekend with a three pronged approach 1) I use it to load up on essential items that I use all the time anyway, like fly spray or shampoo or supplements or whatever… may as well save a few bucks and make sure I'm well-stocked. I just finished last Black Friday's fly spray a couple months ago. 2) I always go into it with a few "wish list" items of things I don't really NEED but would like to have, and if I find items that fit the criteria and are on a good enough sale to excite me, I'll get them. 3) I'm always on the lookout for gifts, or wicked good one-off sale items. They're usually rare, but sometimes you're in the right place at the right time and who am I to deny fate?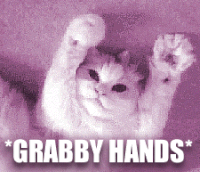 Approach #2 failed miserably this year. I nabbed a lot of great things, this was one of my best years ever as far as deals I think (absolutely aced #3), but only one of them was (sort of) on my pre-game list. Again though, some of the deals were SMOKIN and I will actually use everything I got. I had to do some major digging for some of it, but I was rewarded. Here's the damage:
– leather Pro Choice monoflap girth for $40 (normally $180). I mean… COME ON. They only had size 26, which Henry and Presto both have a 24 but I have a feeling that Presto is edging pretty close to 26 now or will be solidly 26 soon. Turns out to have been an extra fortuitous purchase though because Grace actually fits better in the 26, so I'm glad I have one to use on her!
– Jack's nebulizer kit for $160 (normally $290) … I've waffled back and forth for YEARS on trying a nebulizer with Henry in an attempt to help him with some of his breathing issues, and this was the push I needed. If it doesn't help I wasn't out much and I can def sell it and recoup my cost, so it seemed worth a shot.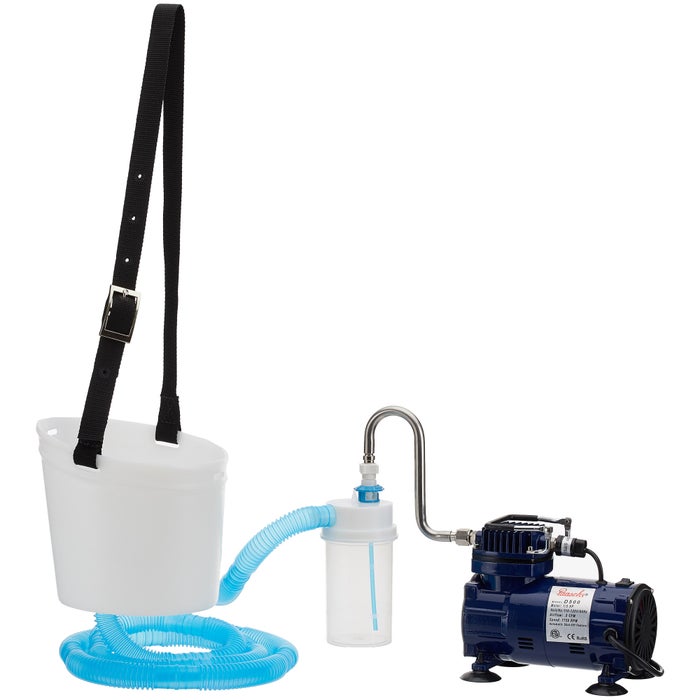 – those big ass stall front blanket storage bags for $12 (normally $28). Planning to logo this up with my Cricut and use it as a saddle pad/scrim sheet bag for shows.
– a set of 4 black pillow wraps for $10 (normally $25) Presto is a serial pillow wrap murderer and they were $10, done.
– nylon rain quarter sheet for $20 (normally $40) I sold my last quarter sheet because it was just too heavy for Texas, this one is much lighter weight so I think I can/will actually use it.
– a ROM breastplate for $85 (it's very similar to the Fairfax which is like $350, the ROM is normally $110ish depend on the exchange rate). I got a custom breastplate in this style made for Presto this summer that I love, but 1) it was a lot more expensive than this, 2) it lives with him at the training barn. I really wanted a second one for home/Henry/Grace and the price is hard to beat.
– a couple sunshirts from Urban Strides, two for the normal price of one since they were already on sale and the Black Friday code stacked. My sunshirts are looking a bit sad, I've got ones in there that are 8 years old and definitely need to be retired. But I'm also cheap. So. Perfect sale.
– a clipper blade sharpener kit for $27 (normally $60). Will this thing even work? Maybe, maybe not. Worth a try considering the massive pile of used blades that I either need to chunk or drive the 40 mins up to the sharpening place (and then wait the week turnaround time and drive back, and then pay $7 a blade, blah blah blah). We'll call this an experiment. I've certainly wasted more money on worse things.
– 6lb bag of German Horse Muffins for $15 (normally $30) Henry and Grace are gonna get the beetus for Christmas!
– one of those rapid-dry towel material coolers for $26 (normally $55) I REALLY wanted one of these a few times last year when I was having to try so hard to get Henry and Presto dry in dreary drizzly winter weather, so for $26 boom in my cart.
– some barn chore winter gloves for $10 (normally $20), I actually needed some bad, this was on my pre-game list
– a pair of Pomme breeches that I've reaaaally been lusting after for $90 (normally $140). This was maybe my one thing I couldn't totally justify but like, look. Leave me alone. It was a pretty good discount at least. Black breeches were also on my pre-game list, although I'd been eyeballing the Quur (which never did go on sale at all, boo) instead of the Pomme.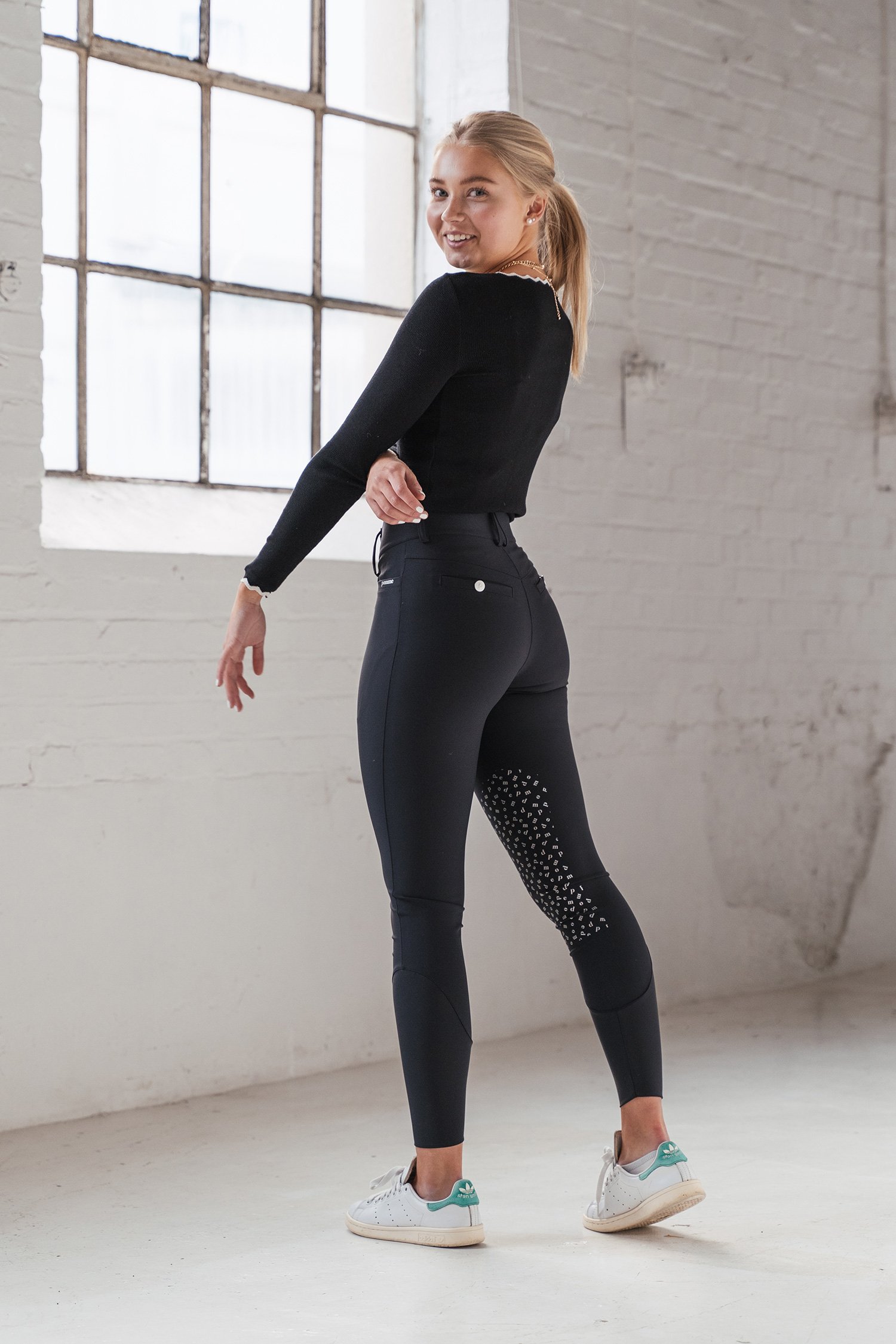 Plus I got a free $50 gift card back with one of the purchases from a bigger store, which I will definitely use even if just for dewormer or ointment or whatever else. It'll come in handy at some point. I did at least do a decent job of fulfilling the first item on my list of objectives in that I obtained some less-fun essential things like double ended snaps, blanket replacement straps, fly spray, salt licks, shampoo, and a few months worth of Redmond Rock all at great discounts. I failed pretty hard at finding gifts but did get a couple non-horsey things.
I'm pretty freaking excited about some of these deals though. I spent a little more than I'd planned but I also got a lot for the money. And I feel like it was a fairly reasonable mix of practical essentials and more fun items. The real peak Black Friday energy moment was on my very last purchase of all this, the Pomme breeches, when my bank was finally like "what the actual f are you doing?" and I had to assure them that it was indeed a legitimate charge to Sweden 5 minutes after I bought a donut in the middle of nowhere Texas lol. Have you even Black Fridayed correctly if your bank hasn't been like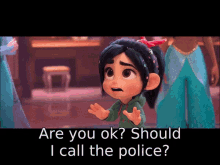 But, ya know… I don't feel that bad about it. There's a new consignment store that just opened not that far away so the objective this week is to go through my bins and pull out everything that got "leveled up" in this sale (like a couple old girths and breastplates and maybe some clothes and stuff) and take over there. That's, uh…. sort of a wash?
The mail is gonna be super fun this week, anyway. Merry Christmas to me (and Henry. and Presto. and Grace.)! And of course now today it's Giving Tuesday, so I hopped over to Strides for Equality this morning and made a donation. I've done the Frangible Fund for the past few years so I thought it was time to branch out!
Did you guys find any good deals? How did you fare this Black Friday?