Is it possible for someone's entire aesthetic to be navy glitter? I might need an intervention, y'all. Or a glittervention, if you will.
I have acquired yet another navy glitter piece to add to my collection, this time in the form of a show shirt.
It's hard to see the glitter in a picture so here's a gif for good measure. It's beautiful.
It's also soft and lightweight and just a really nice show shirt in general, so no regrets. And in my defense, I didn't set out looking for this shirt. I was simply (innocently? naively?) cruising through some of my favorite European sites looking at shirts. Window shopping really, just seeing what's new and beautiful out there because I do love me an interesting show shirt. Equizone (always dangerous for me) is where I found her, in all of her glittery glory. Technically it was on sale, and pretty cheap for a show shirt.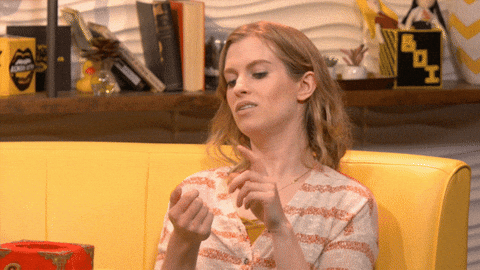 If there's one thing I've noticed by now, it's that I will buy pretty much anything in navy glitter. I have built a fairly extensive collection, and I didn't really accumulate it knowingly or on purpose, I've just gradually found things I liked and gotten them. Just so happens that what I like is definitely navy glitter. The shirt matches my sparkly navy socks pretty darn well.
Now the navy glitter collection also includes (but is not limited to, because I might be forgetting something)
leggings
gloves
brushing boots
open front boots
socks
show shirt
helmet
I think all I'm really missing at this point is a glitter pad, and if they made them with sheepskin I would definitely own one already.
I don't have any riding boots with navy glitter though. We should work on that. I'm also not sure if the sorta sparkly coat I ordered counts as navy glitter or not. Teeeeechnically they're little tiny rhinestones. Navy sparkles, for sure, albeit not glitter. That coat hasn't come in yet though so as of yet it's not an official part of the collection.
I did get my new (glitterless) Motionlites, though! I sold my other three and promptly ordered two new ones in the smaller size. Many props to Royal Equestrian, a UK store I hadn't ordered from before – I ordered last Wednesday and they arrived yesterday.
Hillary and I combined our order so we could split the shipping cost from Europe. I just got a navy motionlite and a green motionlite… I decided not to replace the brown one since I had already ordered the sparkly coat. That's, um, probably enough coats. This size definitely fits a lot better though, for sure, and I pretty much broke even money-wise in the end, so all's well that ends well?
Which, while we're on the subject, both of my overseas purchases made it here faster than my Smartpak order. Yes, I caved during their last sale. Once every year or two I kind of forget how annoying my experiences with Smartpak have always been, and something on sale will get me. Sometimes it works out. Usually it doesn't. This time it didn't. I snagged a navy and white striped sunshirt, a new set of quilts (fronts and hinds), and some standing bandages. The standing bandages are Toklat, so they're good. The quilts are Smartpak brand and they seem… cheap. But more significantly, they're stained. Both pairs. All four of them. They came out of the package looking like this.
Naturally Smartpak's live chat has been disabled, and I do not really want to deal with this by phone (considering pictures are important), so I sent them an email with photos attached. Their auto response said it could be up to 10 working days before they got to my email. Good lord, Smartpak. And so far, yep, a week later I haven't gotten a response yet. Literally every single time I order from them they remind me of why I stopped ordering from them in the first place.
The sunshirt (Smartpak brand) is ok. I do like the stripes and the fabric is decent, but the fit is a little boxy and long. Not my favorite but I'll wear it. So I guess of the 4 things I ordered one was good, two were failures, and one was a meh. And it took 10-13 days for things to arrive (because it didn't all come together). When I placed my order the shirt was showing as in stock, but when I went back a couple days later my order history showed it was out of stock (even though it still showed as in stock on the item's page). Just kind of a general hot mess type of experience. These stained wraps though… they're something else. In a year or two when Smartpak pulls me in again with a sale, someone please remind me of this. Clearly I'm incapable of learning.
Oooo ya know what though, someone (that's not Smartpak) needs to make navy glitter standing bandages! That's what my collection is missing…